Top Cancer Medical Centers for Mesothelioma Treatment
Mesothelioma medical centers are facilities that specialize in mesothelioma. Patients can choose to receive treatment at one of several mesothelioma medical centers throughout the United States. At each center, doctors specialize in the diagnosis and treatment of mesothelioma. Because mesothelioma is so rare, there are many benefits of receiving care at one of many leading mesothelioma treatment centers.
Get Free Mesothelioma Guide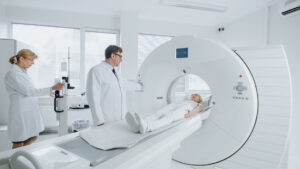 What Are Mesothelioma Medical Centers?
Certain medical centers across the US offer comprehensive cancer care plans that assist mesothelioma patients throughout all steps of their cancer journey. Mesothelioma is a rare form of cancer caused by exposure to asbestos. On average, doctors diagnose about 3000 patients with mesothelioma each year.
Because of its rare occurrence, most doctors do not have experience in testing mesothelioma. Mesothelioma medical centers consist of treatment programs in which patients receive care from experienced doctors. Patients frequently visit mesothelioma medical centers for second opinions and questions following their initial diagnosis. Mesothelioma medical centers are home to the discovery and development of some of our most advanced life-extending treatment techniques. Mesothelioma treatment programs with experienced doctors and staff are recognized by health regulatory organizations, such as the National Cancer Institute.
US Mesothelioma Centers Map
Pleural Mesothelioma Treatment Centers
Pleural mesothelioma is the most common form of the disease and often affects the lungs and chest cavity. Mesothelioma is hard to treat. With the help of the right specialists, patients can live longer, pain-free lives. Medical centers with clinics across the US and other countries offer pleural mesothelioma treatment backed by experience and accomplishment.
Boston Brigham and Women's Hospital Locations and Doctors
The Brigham and Women's Hospital is an academic medical center in Boston, Massachusetts. Founded in 1980, the mesothelioma medical center serves as a major teaching hospital of Harvard Medical School. Brigham and Women's Hospital is a leading medical center for mesothelioma treatment. Through the Mesothelioma Program, patients have access to some of the nation's top thoracic surgeons.
75 Francis St, Boston, MA 02115
Dr. Antonio Coppolino, III
Dr. Christopher T. Ducko
Dr. Michael T. Jaklitsch
Dr. Hassan A Khalil
Dr. Abraham Lebenthal
Dr. Scott James Swanson
University of Chicago Cancer Center Locations and Doctors
The University of Chicago Medicine Comprehensive Cancer Center near Chicago, IL, contains a team of experts in the treatment and research of mesothelioma. Patients can receive a wide range of treatments, including surgery, chemotherapy, radiation therapy, and clinical trials. The UChicago mesothelioma program is known for its HIPEC (hyperthermic intraperitoneal chemoperfusion). The targeted treatment option delivers heated chemotherapy directly into the abdomen and often works in conjunction with surgery to remove a tumor.
1850 Silver Cross Blvd, New Lenox, IL 60451
H. Lee Moffitt Cancer Center & Research Locations and Doctors
The Moffitt Cancer Center is known as one of the top cancer treatment centers for mesothelioma and other diseases. Established in 1981, the H. Lee Moffitt Cancer Center opened in October 1986. Although patients have access to several treatment centers across Florida, H. Lee Moffitt is one of the United States' largest cancer treatment centers, offering 13 specialty programs.
12902 USF Magnolia Drive, Tampa, FL 33612
Jhanelle Gray, MD
Jobelle Baldonado, MD
Thomas Dilling, MD
University of Texas MD Anderson Cancer Center Locations and Doctors
The MD Anderson Cancer Center at the University of Texas clinic consists of a team of more than 30 doctors who treat mesothelioma. At one of the most comprehensive cancer centers in the US, doctors at MD Anderson customize mesothelioma treatment for each patient. The MD Anderson team focuses on finding better ways to diagnose and treat mesothelioma. The cancer center performs a variety of clinical trials.
1515 Holcombe Boulevard, Houston, TX 77030
Dr. Mara Antonoff
Dr. David Rice
Ronald Reagan UCLA Medical Center Locations and Doctors
Since 1997, the Ronald Reagan UCLA Medical Center has offered a comprehensive mesothelioma program. Experts at the program perform life-extending surgical procedures, including pleurectomy and decortication. The program additionally focuses on research involving a collaboration of doctors and scientists from multiple organizations. Research at UCLA has significantly contributed to the advancement of mesothelioma treatment.
200 Medical Plaza, Los Angeles, CA 90095
Loyola University Medical Center Locations and Doctors
Loyola University Medical Center, a nationally ranked hospital in Illinois, performs highly in treating various types of cancer. The Cardinal Bernardin Cancer Center provides patients with mesothelioma experts. In a collaborative approach, each member of the patient's cancer care team offers their experience throughout each step of the program. Loyola University Medical Center is committed to developing new treatment options for mesothelioma patients through clinical trials.
2160 S. First Ave, Maywood, IL 60153
Dr. Raymond Wynn
Dr. Wickii T Vigneswaran
The Lung Institute at Baylor Medicine Locations and Doctors
The Lung Institute at Baylor Medicine is located at the Baylor St. Luke's Medical Center in Houston, TX. The mesothelioma treatment center contributes to the advancement of various mesothelioma treatments, including thoracic surgery. The medical center provides cutting-edge diagnostic technology, treatment, and research.
7200 Cambridge St Ste 6A, Houston, TX 77030
Dr. Robert Taylor Ripley
Dr. Bryan Burt
Dr. Shawn Groth
Mount Sinai Hospital Locations and Doctors
The New York Mesothelioma Program, located at Mount Sinai Hospital, offers a variety of care options. Under the direction of Dr. Andrea Wolf, patients with pleural mesothelioma can have access to surgery options, medical oncology, radiation oncology, and other essential clinical care services.
1190 One Gustave L. Levy Place, New York, NY 10029
John Hopkins Bayview Hospital Locations and Doctors
The John Hopkins Bayview Hospital in Baltimore, MD, is home to the Sidney Kimmel Cancer Center. This internationally recognized treatment center provides innovative mesothelioma research and care thanks to a team of mesothelioma experts.
4940 Eastern Ave, Baltimore, MD 21224
Dr. Julie Brahmer
Dr. Stephen Yang
Dr. Russell Hales
Cleveland Clinic Locations and Doctors
The Cleveland Clinic Cancer Center in Ohio provides special mesothelioma treatment through minimally invasive surgical procedures. Since 1921, the medical center has focused on lung-related cancers at every stage. Additionally, patients have access to radiation therapy, chemotherapy, and photodynamic therapy. The Cleveland Clinical hosts a variety of clinical studies involving mesothelioma and other cancer.
2049 East 100th St, Cleveland, OH 44195
Dr. Evan Alley
Dr. Khaled Hassan
Winship Cancer Institute of Emory University Locations and Doctors
The Winship Cancer Institute of Emory University in Atlanta, Georgia, offers various resources for patients to receive care. A team of oncologists, surgeons, radiologists, and others work together to help diagnose and treat new mesothelioma cases. The cancer institute hosts various mesothelioma clinical trials.
1365 E Clifton Rd, Atlanta, GA 30322
Dr. Charles A. Staley
Dr. Joshua H. Winer
Dr. Seth Force
Dr. Dong M. Shin
Peritoneal Mesothelioma Treatment Centers
Peritoneal mesothelioma is rarer than pleural mesothelioma, making up about 20 percent of all cases. People can develop peritoneal mesothelioma by ingesting asbestos fibers. Over time, the fibers may collect in the abdominal tissue, causing enough irritation for tumor development. Treatment typically consists of a combination of treatment options.
Washington Cancer Institute Locations and Doctors
The Washington Cancer Institute is located in MedStar Washington Hospital Center in Washington, DC. The cancer care team pioneered successful treatment for peritoneal mesothelioma and continues to refine its approach. The treatment program provides a variety of treatment options, including pleurectomy and chemotherapy.
110 Irving St NW C2149, Washington, DC 20010
Dana-Farber Cancer Institute Locations and Doctors
The Dana-Farber Brigham Cancer Center in Boston, MA, treats all forms of lung cancer at two world-renowned centers. The mesothelioma program at Dana-Farber consists of medical professionals with highly specialized knowledge and experience in treating mesothelioma. The cancer center treats more than 300 mesothelioma patients each year.
450 Brookline Ave, Boston, MA 02215
AdventHealth Celebration Locations and Doctors
AdventHealth Celebration in Kissimmee, FL, offers a multidisciplinary approach to mesothelioma treatment. The treatment center opened in 1997 and has since become an innovative facility for mesothelioma care. AdventHealth is known for its robotic surgeries, performing more than 2,000 each year. The AdventHealth Cancer Institute in Orlando, FL, has earned its spot as one of the top cancer-care facilities in the country.
400 Celebration Pl, Kissimmee, FL 34747
Mayo Clinic Locations and Doctors
Experts at Mayo Clinic provide care for pleural and peritoneal mesothelioma patients. The team of multidisciplinary doctors fields between 100 and 150 newly diagnosed mesothelioma patients each year. The Mayo Clinic provides new treatment opportunities through clinical trials that use immunotherapy, viral therapy, and targeted therapies. The Mayo Clinic headquarters is located in Minnesota, with additional locations in Arizona and Florida.
200 1st ST SW, Rochester, MN 55905
Dr. Farid Gharagozloo
Dr. Shanda Blackmon
Dr. Konstantinos Leventakos
Dr. Aaron S. Mansfield
Memorial Sloan Kettering Locations and Doctors
The Memorial Sloan Kettering Cancer Center treats both pleural and peritoneal mesothelioma. The hospital treats one of the nation's largest volumes of patients with mesothelioma. Their unique approach to diagnosing and treating mesothelioma involves a large patient database to help guide their recommendations. The program boasts its follow-up care and survivorship program so patients can continue feeling cared for.
1275 York Avenue, New York, NY 10065
Dr. Prasad S. Adusumilli
Dr. Matthew Bott
Dr. James M. Isbell
Dr. Daniela Molena
Ochsner Medical Center Locations and Doctors
The Oschner Medical Center in Louisiana is a nationally-ranked cancer treatment center that opened in 1983. Doctors at the center use innovative approaches to treat pleural and peritoneal mesothelioma, including heated chemotherapy and surgery. The treatment program offers care at multiple medical centers throughout Louisiana, including Covington, Baton Rouge, and New Orleans.
1514 Jefferson Highway, New Orleans, LA 70121
Dr. Nathan Bolton
Dr. Jennifer Gnerlich
Dr. Brian L. Pettiford
Rutgers Cancer Institute of New Jersey Locations and Doctors
The Rutgers Cancer Institute of New Jersey offers a comprehensive and state-of-the-art mesothelioma treatment plan to patients with pleural and peritoneal mesothelioma. Doctors at the treatment center use a foundation of values, including compassion, communication, respect, teamwork, and commitment to providing exceptional care. Patients can access care at multiple locations throughout New Jersey.
195 Little Albany St, New Brunswick, NJ 08901
Dr. H. Richard Alexander, Jr.
Dr. Subroto Paul
Dr. Timothy Kennedy
Dr. Russell Langan
VA Medical Centers and Mesothelioma
A large portion of mesothelioma patients served in the military, where most of their exposure to asbestos likely occurred. The Department of Veterans Affairs (VA) offers government-covered healthcare at VA hospitals. Various hospitals throughout the VA network employ mesothelioma specialists with experience in mesothelioma treatment.
Top VA medical centers for mesothelioma treatment include:
Benefits of Receiving Treatment at Mesothelioma Medical Centers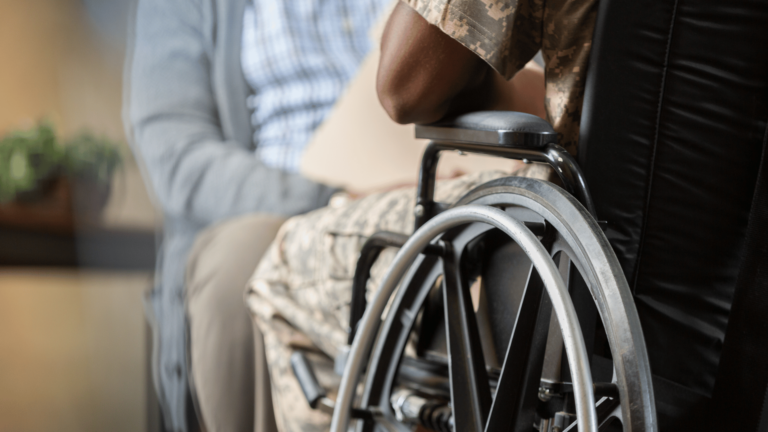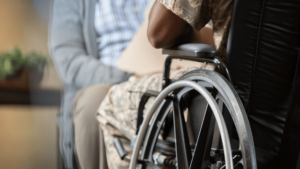 The rarity of mesothelioma means few doctors specialize in the treatment of it. Since symptoms mimic other diseases, such as lung cancer, doctors often misdiagnose the disease. A mesothelioma misdiagnosis delays treatment. The top mesothelioma specialists and pulmonologists can help patients receive proper care sooner.
Public health organizations often back treatment centers that offer multidisciplinary teams with access to the most modern cancer technology. The myth that mesothelioma patients pass away quickly after initial diagnosis continues to be proven wrong. As clinical studies occur at the nation's leading mesothelioma medical centers, new treatments continue to help patients live longer.
Costs and Insurance Coverage at Mesothelioma Medical Centers
Most mesothelioma medical centers accept Medicare and various types of insurance. The amount covered may vary on the treatments they receive. Patients may end up spending thousands of dollars out of pocket to cover travel costs, lost wages, and in-home care.
Financial assistance can help patients receive compensation for housing, medications, and other resources. Presently, some mesothelioma patients are receiving thousands of dollars in legal compensation from companies responsible for their asbestos exposure. If you're wondering how you got mesothelioma, an asbestos lawyer can help patients and their loved ones file a personal injury or wrongful death claim.