Top 11 Questions to Ask a Mesothelioma Lawyer
Going through mesothelioma, a rare type of cancer caused by asbestos exposure, is a difficult experience. Getting the right representation through a strong legal counsel helps those who are victims of exposure. Contacting a lawyer can be intimidating, but it doesn't have to be. Remember, those attorneys are there to help. It is important to be prepared by knowing what questions to ask.
What to Know Before Contacting a Mesothelioma Lawyer
In most cases, mesothelioma is a result of negligent asbestos manufacturers who are responsible and should be held accountable for serious illnesses. For legal cases, it is usually asbestos manufacturers who are responsible and held accountable for serious illnesses. Asbestos is a dangerous carcinogenic mineral in which its fibers were used in products like insulation, vinyl floor tiles, roofing, and pipes.

Prior to 2000, it was common for asbestos to be used in building material, putting people at risk for developing asbestos-related illnesses. Once diagnosed with mesothelioma, it is important to use the services of a mesothelioma lawyer so that you are able to receive the compensation that you deserve. However, there are certain things you should know before contacting a mesothelioma lawyer.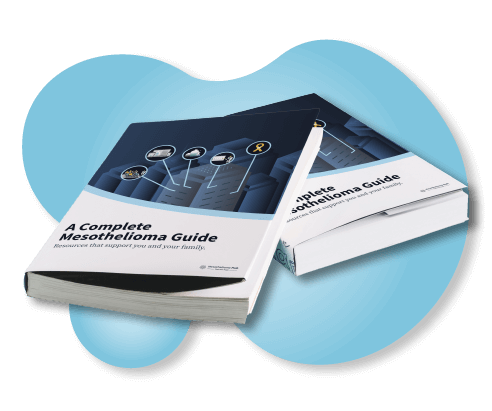 When preparing for a mesothelioma claim, it is important to work learn about every roadblock so you can maximize your compensation.
What Is a Mesothelioma Lawyer?
A mesothelioma lawyer works with victims who have been harmed due to asbestos exposure in the workplace, home, military or anywhere else they may have been exposed.
Experienced and skilled mesothelioma attorneys know how to make sure the lawsuit goes as smoothly as possible. They understand complicated laws regarding mesothelioma cases and give you the best chance of receiving compensation from liable parties.
A good mesothelioma lawyer has a proven track record of success in mesothelioma-related settlements and trial verdicts. They have a deep understanding of state and federal laws in regards to asbestos regulations. When you decide to hire a mesothelioma attorney, their focus should be on helping victims of asbestos exposure while showing compassion and addressing any potential concerns.
Why Should I Hire a Mesothelioma Lawyer?
Experienced lawyers gather evidence related to asbestos exposure and know how to deal with many forms of compensation, including VA benefits, asbestos trust funds, or personal injury claims.
Most mesothelioma attorneys offer free consultations and case evaluations. Discussing your claim with an experienced lawyer with no obligations can help you become comfortable with filing a lawsuit. Mesothelioma lawyers get paid once a settlement or verdict is reached.
Asbestos cases usually award victims between $250,000 and $2,000,000 – and sometimes more. An attorney who specializes in mesothelioma cases strives to maximize compensation. Lawyers are paid through a contingency fee, which is a portion of the settlement. Contingency fees protect victims from paying out of pocket.
A mesothelioma law firm focuses on one particular type of cancer and are experts in that area. Experienced firms have a team of attorneys who have a network of contacts that can identify different sources of asbestos exposure.
When Is The Best Time to File a Lawsuit?
Mesothelioma tends to have a long latency period, which means that it can take a long time for it to appear or a diagnosis. Not everyone exposed to asbestos will be diagnosed with mesothelioma. Once someone has been diagnosed, it is important to seek legal help as soon as possible.


The statute of limitations makes mesothelioma lawsuits time-sensitive. Each state has different periods of time, or deadlines, in which you can file a claim after being diagnosed. Generally, the deadline to take legal action is within one to three years after diagnosis, so it is important to contact a lawfirm immediatley.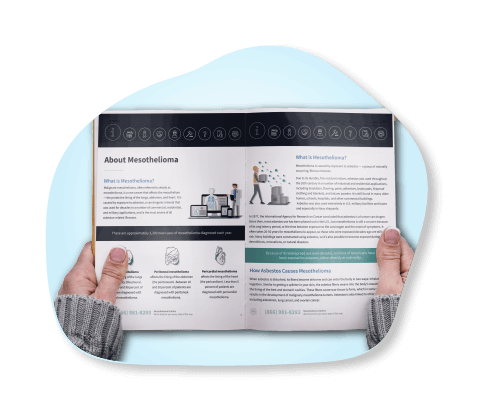 Caring for someone who has been diagnosed with mesothelioma? You don't have to do it alone. Take Mesothelioma Hub with you.
11 Questions to Ask a Mesothelioma Lawyer
After a mesothelioma diagnosis, taking legal action can be intimidating but a mesothelioma lawyer is there to offer support and guidance. Once you are in contact with the right mesothelioma attorney, you may have some important questions regarding your case. Below is a list of common questions victims and their loved ones should ask a mesothelioma lawyer.
1.What are my options?
Victims who decide to take legal action should know that there are different options in mesothelioma cases, such as going to trial or receiving a settlement. All cases have different outcomes and different compensation amounts. A mesothelioma lawyer is able to help you choose your best option based on your claim.
2. What experience do you have with cases like mine?
It is important to make sure your attorney has reputable experience in mesothelioma cases. An attorney that specializes in asbestos injury is able to understand several aspects of the case, including information about asbestos, treatment, and expert witnesses. Ask your lawyer prior settlement awards.
3. Does workers' compensation pay for asbestos-related injuries?
Workers' compensation claims are filed through an employer. A worker cannot file a WC through asbestos manufacturers, suppliers, or contractors, although mesothelioma lawsuits can be filed against those entities. Workers' compensation cannot be filed with the asbestos trusts.
4. What is available for veterans in a mesothelioma claim?
Military veterans who developed mesothelioma as a result of their service are likely eligible for veterans benefits. A mesothelioma lawyer explains what benefits and compensation amounts are available to veterans or surviving dependent family members of a veteran who died due to asbestos exposure.
5. What is the difference between a mesothelioma claim and a lawsuit?
A mesothelioma claim may only involve claims filed with asbestos trusts, or it may also involve filing a lawsuit in a court of law that hears cases on victims who did not receive fair compensation for damages. Lawyers work with victims who will decide what is most appropriate.
6. What evidence is required to file a mesothelioma lawsuit?
Evidence needs to be collected when victims initiate legal action. A mesothelioma attorney collects the proper evidence needed to prove that exposure to asbestos resulted in an illness.
7. What if I never worked for an asbestos company but have mesothelioma?
People who are diagnosed with mesothelioma but did not work in the presence of asbestos still have the opportunity for compensation, since they generally have some kind of provable exposure once the case is thoroughly investigated. A qualified attorney will be able to help determine the source of the asbestos and hold the liable parties responsible by collecting evidence and witnesses.
8. What if a loved one is too ill to pursue a case?
When a victim is too ill to pursue a case, mesothelioma attorneys work with that person's family, coworkers, and friends in order to collect necessary evidence. Qualified attorneys understand the importance of pursuing the case as quick as possible.
9. My spouse recently died of mesothelioma. Is it too late for me to seek legal assistance?
If a loved one has passed away from mesothelioma, family members can still file a wrongful death lawsuit. A mesothelioma lawyer discusses the limit of time in which a loved one can file and initiate a lawsuit and finds proper evidence needed in order to reach a settlement.
10. If I pass away before my lawsuit is complete will my family receive the compensation?
A family receives compensation if a person passes away before the conclusion of a lawsuit. Family members of victims who have passed away from asbestos-related illnesses before a claim was initiated can file a wrongful death lawsuit instead of a personal injury lawsuit. A qualified lawyer initiates a wrongful death lawsuit as quickly as possible to ensure loved ones receive compensation.
11. I have mesothelioma but do not know where I was exposed to asbestos. What can be done?
Prior to the 2000s, asbestos was widely used in building materials and insulation in homes, workplaces, and schools. It is likely that you were exposed to asbestos somewhere. Experienced mesothelioma lawyers have the tools to determine the place and time period of exposure.
Next Steps
If you or someone you know is diagnosed with mesothelioma, you may have the right to compensation. If you have questions about filing a claim, complete a free case evaluation to speak with an attorney who specializes in mesothelioma cases.
Experienced mesothelioma attorneys can help you navigate the process of receiving your rightful compensation. Don't accept anything less.