Mesothelioma Prognosis
A prognosis is the course doctors predict the disease will take. A prognosis can range in severity, though most mesothelioma diagnoses are generally poor. Factors like the location of tumors, type of cancer cells, treatment options, and overall health of the patient determine a patient's prognosis. However, new treatments have been able to improve the prognoses of many patients, extend remaining years, and improve the quality of life for patients.
Get Free Mesothelioma Guide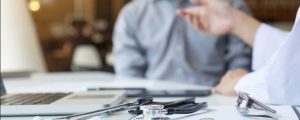 What Is a Mesothelioma Prognosis?
A mesothelioma prognosis refers to the life outlook for someone who is diagnosed with the disease by a doctor or specialist. There are about 3,300 new cases reported annually and the import of asbestos continues to stay on the rise. This disease is caused by exposure to asbestos and can take years to develop. Unfortunately, it is often diagnosed in the later stages, when tumors have already begun to spread throughout the body, worsening the prognosis. If you think you may be exhibiting any symptoms, visit your doctor right away. Mesothelioma moves quickly, and you should too. Early detection and treatment can greatly improve a prognosis.
6 Important Factors That Affect Mesothelioma Prognosis
No two mesothelioma cases are the same. However, there are a few major factors that affect a patient's prognosis. Speak with your doctor to ensure you have an understanding of how each factor plays into your personal prognosis.

There is no definitive answer for how long a person can live with this disease. A majority of patients diagnosed with mesothelioma live for less than one year. However, every case is unique and may have different behavior and disease course in different individuals.
Mesothelioma survival statistics can be intimidating, but they don't always show the full picture. They are not a precise prediction of your life expectancy; rather, they reflect past patients' outcomes. Additionally, some of these outcomes may be based on data from statistics before the currently available advancements in diagnosis and treatment. General mesothelioma survival statistics often do not take into account specific factors like location (pleura, peritoneum, or pericardium), cell type, stage, or the overall health of individual patients.
Currently, researchers are working diligently to find better treatment options. Some for offering patients in earlier stages curative help and others that can serve patients with advanced mesothelioma more palliative options to improve their overall quality of life.
Because this disease is scarce, it's important to see a doctor who specializes in the treatment of this particular cancer type. Together, you will be able to determine the best possible treatment options available, tailored to your unique case.
3 Demographic Factors That Affect Survival Rate
How to Improve a Mesothelioma Prognosis
The type of mesothelioma and stage of diagnosis greatly determine the treatment options available to patients. When curative treatment is a viable option it has the potential to significantly improve a mesothelioma prognosis. Lifestyle changes can also be helpful and help curb recurrence.
In early stages, while tumors are still localized within the body, doctors are often able to use a multimodal treatment approach with the goal of eradicating the cancer completely. Surgery is often coupled with chemotherapy or radiation for a curative treatment plan.
Unfortunately, as the illness spreads, treatment options become less available and the prognosis worsens. Most mesothelioma patients are diagnosed at stage 3, often ruling out the possibility of resecting the entire tumor through surgery. By the time it reaches stage 4, tumors have spread throughout the body and likely reached the lymphatic system. Traditional treatment options may still be used, but they are generally used as palliative care to relieve patient pain and improve comfort. However, every case is different, and there are ways to improve your mesothelioma prognosis.
Scientists like Candace Pert, Ph.D., author of Molecules of Emotions, The Science Behind Mind-Body Medicine, have legitimized the healing power hope and positive emotions can have on an ailing body. While a positive attitude is not a cure for cancer, it can certainly improve a patient's emotional well-being. Upon receiving a cancer diagnosis, it's important to remember that it can and has been overcome. Many patients have outlived their doctor-provided prognosis and have even received compensation for their suffering.