Mesothelioma Doctors
A mesothelioma doctor is a specialist who treats pleural or peritoneal mesothelioma. Mesothelioma doctors can include surgeons, oncologists, radiologists, and other experts in the field. Receiving care from a mesothelioma physician gives patients access to knowledge of the latest clinical trials and treatment options. Overall, mesothelioma patients may be given the best prognosis if treated at a medical center with mesothelioma doctors.
Get Free Mesothelioma Guide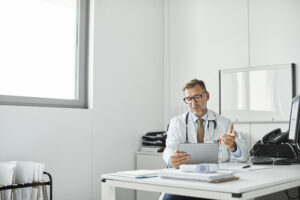 What Makes a Mesothelioma Doctor?
Treating mesothelioma requires advanced knowledge and experience in diagnosing and treating mesothelioma. The rare disease affects less than 3,000 new patients each year, leaving most doctors with minimal experience with mesothelioma. Often, patients are referred to a mesothelioma specialist upon initial diagnosis.
Statistically, mesothelioma patients have access to better treatment from a top mesothelioma doctor specialist who has experience with treating the disease. Diagnosing and treating mesothelioma often involves experts across multiple disciplines, including surgery and radiation oncology. You can often find these multidisciplinary teams at mesothelioma medical centers located throughout the United States.
A multidisciplinary team includes mesothelioma doctors that specialize in different areas of the mesothelioma journey. For example, medical oncologists treat mesothelioma with chemotherapy and other medications, while radiation oncologists treat mesothelioma with radiation therapy. Common mesothelioma doctors also include surgical oncologists, who treat mesothelioma by performing surgery. Each area of expertise and specialty requires extensive knowledge and experience of mesothelioma.
Paul Sugarbaker, MD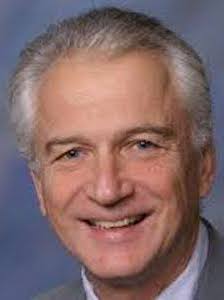 Location:
Washington, D.C.
Specialty:
Surgical Oncology
Dr. Paul Sugarbaker served as the Director of the Peritoneal Surface Malignancy Program at the Washington Cancer Institute. As an expert in the treatment of peritoneal mesothelioma, Sugarbaker is known for his developments in abdominal surgery, including HIPEC, or cytoreductive surgery followed by hyperthermic intraperitoneal chemotherapy.
Raja Flores, MD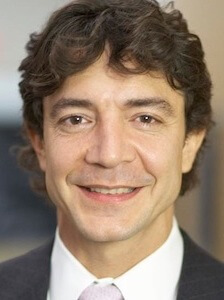 Location:
New York, NY
Specialty:
Thoracic Surgery
Dr. Raja Flores is a leading pleural mesothelioma specialist and an expert in the research and treatment of the disease. Flores currently serves as Chief of Thoracic Surgery at the Mount Sinai Medical Center. He provides information to the community through lectures that explore the dangers of asbestos use and mesothelioma awareness events. Flores has also been published in several peer-reviewed journals.
Robert Cameron, MD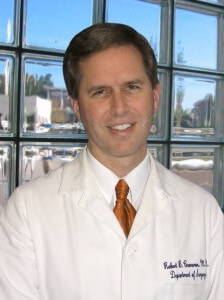 Location:
Los Angeles, CA
Specialty:
Thoracic Surgery
Dr. Robert Cameron currently serves as the director of thoracic oncology at the University of California Los Angeles Medical Center. Over the course of his career, Cameron has been involved in extensive research in thoracic oncology, thoracic pain management, video-assisted surgery, lung volume reduction surgery, and immunotherapy. He serves as chairman of the UCLA Jonsson Comprehensive Cancer Center.
Raphael Bueno, MD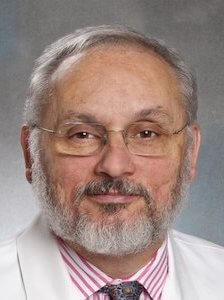 Location:
Boston, MA
Specialty:
Thoracic Surgery
Dr. Raphael Bueno MD is the Chief of Thoracic Surgery and vice-chair of surgery for cancer and translational research at Brigham and Women's Hospital in Boston. The surgical oncologist has played a heavy role in the discovery and innovation of treatment options for a variety of thoracic cancers, including lung cancer and mesothelioma. As the program and research director of the International Mesothelioma Program (IMP) at Brigham and Women's/Harvard Medical School, Bueno contributes to the research of the most advanced treatment strategies available.
Marcelo DaSilva, MD
Location:
Orlando, FL
Specialty:
Thoracic Surgery
Dr. Marcelo DaSilva is the Medical Director of Thoracic Surgery for AdventHealth Orlando. He previously served as a thoracic surgeon at Brigham and Women's Hospital, Chief of Thoracic Surgery at Care New England, and a Lecturer in Surgery at Harvard Medical School.
Anne Tsao, MD
Location:
Houston, TX
Specialty:
Medical Oncology
Dr. Anne Tsao is the director of the MD Anderson Cancer Center at the University of Texas. Tsao specializes in treating mesothelioma and other thoracic cancers and is board certified in medical oncology and internal medicine.
Hedy Kindler, MD
Dr. Hedy Lee Kindler is a Professor of Medicine, Medical Director, and Gastrointestinal Oncology Director of the Mesothelioma Program at the University of Chicago. As a mesothelioma specialist, Dr. Kindler focuses her research on the investigation of new treatment options for cancer patients. Kindler has been published in numerous journals, peer review articles, and books.
Robert Taylor Ripley, MD
Dr. R. Taylor Ripley is an Associate Professor of Surgery at Baylor College of Medicine in Houston, Texas. Ripley serves as the Director of the Mesothelioma Treatment Center at Baylor St. Luke's Medical Center and co-edits various seminars in thoracic and cardiovascular surgery. Besides mesothelioma, Ripley's other professional interests include chest wall tumors, lung cancer, esophageal cancer, and robotic thoracic surgery.
Bruce Johnson, MD
Dr. Bruce is an oncologist at the Dana-Farber Harvard Cancer Center in Massachusetts. Johnson's area of expertise in mesothelioma treatment is using targeted genetic therapy. Along with a team of specialists at Dana-Farber, Johnson studies the genetic treatment of solid tumors and effective cancer therapeutics.
Farid Charagozloo, MD
Dr. Farid Gharagozloo is a thoracic surgeon at Florida Hospital Celebration Health. As one of the leading experts in robotic surgery and minimally invasive surgery, Gharagozloo has developed new tools for improving surgery. In fact, Dr. Gharagozloo was the first doctor to successfully perform an extrapleural pneumonectomy using robotics.
Paul Mansfield, MD
Dr. Paul Mansfield is a professor at the University of Texas MD Anderson Cancer Center in Houston, TX. The peritoneal mesothelioma surgeon specializes in the HIPEC procedure used to kill microscopic tumor cells following abdominal surgery. Mansfield has contributed to dozens of scientific journals and peer-reviewed articles.
Richard Alexander, MD
Dr. Richard Alexander is a surgical oncologist and researcher at the Rutgers Cancer Institute in New Jersey. Alexander specializes in peritoneal mesothelioma treatment, including HIPEC.
Raymond Wynn, MD
Dr. Raymond Wynn is a radiation oncologist at the Loyola University Medical Center in Maywood, IL. Wynn is an expert in lung cancer, mesothelioma, prostate cancer, and brain and spine tumors. As a leader at Loyola's medical center, Wynn utilizes new advances in MRI-guided radiation therapy.
Rodney Landreneau, MD
Dr. Rodney Landreneau is a cardiovascular and thoracic surgeon at Penn Highlands Healthcare in DuBois, PA. The experienced surgeon has served as the director of multiple cancer institutes and has decades of experience treating mesothelioma. Landreneau performs pleurectomy with decortication and extrapleural pneumonectomy.
Edward Levine, MD
Dr. Edward Levine is a surgical oncologist for the Comprehensive Cancer Center at Wake Forest Baptist Health. Levine specializes in treating patients with mesothelioma, breast cancer, melanoma, esophageal cancer, and more. The surgeon is well-known for using HIPEC to treat peritoneal malignancies.
Daniel Labow, MD
Dr. Daniel Labow is the Chief of the Surgical Oncology Division at Mount Sinai Hospital in New York City, where he specializes in peritoneal mesothelioma treatment. Labow also serves as the Program Director of Surgical Oncology Fellowship and Associate Professor at Mount Sinai Hospital. The oncologist has performed hundreds of procedures involving heated chemotherapy.
Kiran Turaga, MD
Dr. Kiran Turaga is a surgical oncologist at UChicago Medicine Comprehensive Cancer Center. Specializing in HIPEC, Turaga treats a variety of abdominal and peritoneal diseases, including mesothelioma.
Benjamin Kozower, MD
Dr. Benjamin Kozower is a thoracic surgeon and professional at Washington University School of Medicine in St. Louis, MO. The surgeon specializes in lung cancer and lung cancer research. As a top thoracic surgeon in St. Louis, Kozower has performed surgery on numerous pleural mesothelioma patients.
Pleural Mesothelioma Doctors vs. Peritoneal Mesothelioma Doctors
Mesothelioma occurs as a result of prolonged exposure to asbestos, a naturally occurring carcinogen mined and manufactured into everyday products. The disease begins in various sites, including in the pleural or peritoneal lining or thoracic cavity. A pleural mesothelioma doctor specializes in diagnosing and treating mesothelioma that begins in the pleura, or the lining of the lungs.
Pleural mesothelioma doctors use chemotherapy, immunotherapy, surgery, or experimental drugs for treatment. Each treatment option requires a specific discipline, such as an oncologist or thoracic surgeon. Pleural mesothelioma surgeons specialize in surgeries that remove pleural tumors. Some of the most common surgical procedures for pleural mesothelioma include pleurectomy and decortication, extrapleural pneumonectomy, or pleural effusion. Pleural mesothelioma radiologists specialize in radiation therapy, which delivers radiation to the chest region.
Peritoneal mesothelioma doctors diagnose and treat the form of mesothelioma that develops in the peritoneum or abdominal lining. Peritoneal mesothelioma oncologists often work with surgeons to administer chemotherapy following surgery to remove tumors.
The Benefits of Seeing a Mesothelioma Specialist
Mesothelioma doctors specialize in all things mesothelioma. The disease requires the care of a top mesothelioma doctor because of its nature to spread quickly. Mesothelioma is not a death sentence with the right doctor. An experienced mesothelioma doctor has the technology and tools to help extend the life of a patient.
Often working as a multidisciplinary team of surgeons, radiation oncologists, and medical oncologists, the best mesothelioma doctors work together to use the best therapy options for each patient, including access to clinical trials.
Choosing a Mesothelioma Doctor
Choosing the best mesothelioma doctor can be easier when you know what to consider. You can use various tools to evaluate their experience and if their approach mirrors what you're looking for, you can ask them what their experience in treating mesothelioma is, or simply research their experience.
A mesothelioma physician should work well together on a multidisciplinary team with other mesothelioma doctors. It truly takes a team of doctors and staff to treat a cancer patient.
Once you have found your doctor, consider their availability and the location in which they provide care. Some physicians may not be accepting new patients or have limited hours. Further, you should consider how far you will have to travel to get there, and if further accommodations are needed.