Mount Sinai Medical Center
Mount Sinai Health System is an integrated healthcare system based in New York City that employs over 7,000 primary care physicians and specialists across more than 400 locations. The New York Mesothelioma Program at Mount Sinai Medical Center provides multidisciplinary care, under the direction of Andrea Wolf, MD.
Get Free Mesothelioma Guide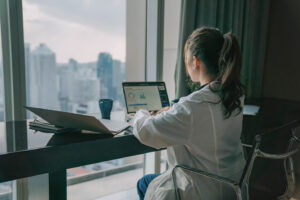 Mount Sinai Medical Center – New York City Cancer Center
The Mount Sinai Medical Center, or Mount Sinai Health System, is a clinical treatment system with locations throughout New York City and beyond. The Mount Sinai Hospital in New York opened in 1855 before expanding into the extensive healthcare system it is today. Mesothelioma survivors from all over the United States travel to the medical center yearly to receive treatment from a comprehensive team of specialists and staff.
Mount Sinai is one of several mesothelioma medical centers in the United States that provides specialized treatment for asbestos-caused diseases. These top treatment centers for mesothelioma employ doctors with extensive experience in treating rare asbestos-caused diseases. Of the nearly 3,000 new cases each year, most are diagnosed at a hospital that specializes in mesothelioma.
What Is Mount Sinai Medical Center Known For?
Patient caregivers at Mount Sinai work with each patient individually to ensure they receive the care they need, even outside of treatment. The hospital has a reputation for a "one-stop-shop" approach to treatment, making sure patients receive services in one place. The simplified process makes it easy for patients in New York City searching for treatment, or for those traveling from long distances.
The extensive hospital system is known for treating various illnesses, including cancer. Over 2,000 doctors work together as a team to provide quality care. Mount Sinai's specialty treatment areas include:
Related: University of Chicago Medicine Mesothelioma Program
Mesothelioma Program at Mount Sinai Medical Center in New York
The New York Mesothelioma program at Mount Sinai is a comprehensive treatment option for patients with mesothelioma and undiagnosed patients experiencing symptoms. The program, under the direction of Andrea Wolf, MD, consists of an extensive team of experienced mesothelioma doctors, including surgeons, oncologists, social workers, and other essential care providers.
Mesothelioma is cancer that develops in the lining of the lungs, abdomen, chest cavity, and in very rare cases, the lining of the testicles. Most patients are diagnosed with mesothelioma as a result of exposure to asbestos fibers decades prior. Treatment for mesothelioma varies by patient but most often includes a combination of chemotherapy, radiation therapy, immunotherapy, or surgery.
Asbestosis is another disease caused by asbestos exposure that's treated at Mount Sinai. The difference between mesothelioma and asbestosis is one of them is cancer and the other is a less severe condition. Although asbestosis doesn't generally affect life expectancy, it can increase the risk of developing cancer later on.
Intensive Treatment Options at Mount Sinai
Intensive treatments at Mount Sinai vary by patient. Mount Sinai oncologists begin the mesothelioma treatment process with a physical examination and an evaluation of the patient's history of asbestos exposure. Once diagnosed, each patient receives a customized plan that often includes multiple modalities of treatment. Further testing and evaluation may be needed to determine the best course of action. Patients at the medical center may work with a variety of mesothelioma specialists, including:
Intensive treatment options for mesothelioma patients at Mount Sinai may include extrapleural pneumonectomy or pleurectomy with decortication. Extrapleural pneumonectomy is a surgical procedure for mesothelioma and lung cancer patients involving the removal of cancerous tissue, lymph nodes, or tumors. Pleurectomy with decortication is also a surgical procedure, but it involves the removal of the lining of the lungs, called the pleura, sparing the organ.
Mesothelioma Specialists at Mount Sinai Medical Center in New York
Patients who receive treatment at a mesothelioma medical center have access to experienced specialists in all areas of treatment. Raja Flores, for example, is one of the best assets to the mesothelioma community. He has contributed to several major studies and helped further develop minimally invasive procedures for lung cancer and mesothelioma. Mesothelioma specialists at Mount Sinai Medical Center include:
Related: Brigham & Women's Hospital Mesothelioma Program
Clinical Trials for Mesothelioma at Mount Sinai
Mount Sinai Hospital was one of the first medical centers to link asbestos exposure to cancer. There, researchers consistently prove their loyalty to the mesothelioma community by investigating better ways to diagnose and treat diseases caused by asbestos exposure. The Tisch Cancer Institute at Mount Sinai currently offers the following clinical trials for pleural mesothelioma:
Direct Injection of Poly-ICLC (Hiltonol®) vaccine in Malignant Pleural Mesothelioma (Clinicaltrials.gov NCT#: NCT04525859)
Phase III randomized trial of Pleurectomy/Decortication plus Systemic Therapy with or without adjuvant Hemithoracic Intensity-Modulated Pleural Radiation Therapy (Imprint) for Malignant Pleural Mesothelioma (MPM)
For more information about qualifying for a clinical trial at Mount Sinai Medical Center, reach out to the Tisch Cancer Institute clinical trials office at 212-824-7309, or email [email protected].
Mount Sinai Medical Center Address and Information
The Mount Sinai Health System conveniently partners with providers all over New York City at various medical offices, urgent care facilities, and outpatient clinics. Mount Sinai has hospitals in Manhattan, Brooklyn, Queens, and other boroughs.
For patients at Mount Sinai, financial assistance is available to residents of the City of New York who are uninsured or underinsured. In certain cases, state residents outside of New York City may qualify for emergency assistance. Financial assistance in the form of legal compensation is available to victims of asbestos exposure to help cover the cost of treatment. If you need to contact someone immediately, our patient advocate team can help you today.
Disclaimer: Mount Sinai Medical Center has no professional affiliation with Mesotheliomahub.com.