Mesothelioma Resources and Support Groups
After a cancer diagnosis, support groups can provide a range of benefits to patients, families, and caregivers. They can help by empowering people to face their diagnosis and treatment. Nationwide, there are a variety of groups and nonprofit organizations dedicated to providing guidance or aid to anyone in the cancer community. Besides support groups, there's a number of other options for cancer patients as well. These include mentorship, support buddies, and therapy, to name a few. Financial and legal assistance may also be available to struggling patients.
Get Free Mesothelioma Guide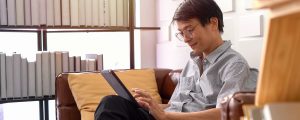 Locating a Mesothelioma Support Group
Several reputable organizations can help mesothelioma patients locate the appropriate support group to fit their needs and desires. The patient's oncologist or cancer care team can also help pinpoint the appropriate resources. Dependable organizations that have updated lists of groups available to mesothelioma (or other cancer) patients include:
Mesothelioma Applied Research Foundation
A non-profit charity organization that strives to end mesothelioma by funding treatment research and development, providing resources, and advocating for federal funding.
They offer free help, resources, and connections to all things cancer-related. If they don't have what you need, they will help you find it.
As the name states, the Cancer Support Community is just that, a community that contributes free support and coaching for cancer patients and their loved ones via online resources, live web chat, and a phone hotline.
An organization of medical professionals that's offered free emotional and practical support for cancer patients, caregivers, and their loved ones for over 75 years. They have many lists of support groups online and in-person that are constantly being updated.
A place for one-on-one emotional support for adult cancer patients, their families, and loved ones. They aren't religiously, politically, or commercially affiliated and won't recommend specific treatments, doctors, or medical facilities.
This digital health platform provides oncologists and cancer patients with a platform to interact, give and receive advice, and interact with other patients, while also providing tools to navigate care. The organization allows for cancer patients to interact with one another to share stories, diagnosis, and support. 
Mesothelioma Support Options and Resources
Community support helps with the mental and emotional distress that sometimes occurs in patients. Other mesothelioma resources and support options besides support groups can include:
Financial Resources
Many cancer patients struggle financially. So much so that it's a widespread issue known as Cancer-Related Financial Toxicity (CRFT). Multiple national and local organizations exist to provide assistance for cancer patients having monetary challenges.
National Organizations
Some companies in the US that help cancer patients manage cancer-related costs are:
Cancer Financial Assistance Coalition (CFAC)
A group of national organizations whose goal is to help cancer patients manage their financial challenges. Use their gigantic database to find aid and apply filters to your search based on types of assistance, diagnosis, and population.
An organization whose goal is to get rid of financial constraints that usually come after a cancer diagnosis.
An independent, non-profit that helps patients with chronic, life-threatening diseases afford critical medical treatments and medication if health insurance doesn't cover it.
Local Organizations
To find local organizations, reach out to The American Cancer Society (800-227-2345) and local United Way offices. They'll have plenty of resources on financial support available in your area.
How Support Groups Help
Participating in a support group with people that have common experiences gives the patient a chance to surround themselves with those of a similar purpose to achieve a greater sense of understanding. This activity can help greatly with the patient's mental and emotional health, helping the patient have a better outlook.
A better outlook on life has always been connected with higher survival rates and quicker recoveries in patients since the body and mind are always deeply connected.
Benefits
When patients get the support they need it can come with several benefits or improvements to their quality of life. Better quality usually has a positive correlation with a mesothelioma prognosis. Some people in support groups have noticed they had:
Opportunity to join a community that could relate to their specific situation
Increased sense of belonging and empowerment
Chance to share their personal experiences, feelings, and coping strategies
Reduced depression, anxiety, and stress
Safe place to talk about fears and concerns
More strength to manage and cope throughout their mesothelioma timeline
The chance to learn and share coping techniques
An outlet to discover or learn about new treatments, clinical trials, and complementary therapies that others have heard about or tried themselves.
Potential Risks
Sometimes patients may find themselves in a group with drawbacks or problems. Successful support groups depend largely on the facilitator or leader to regulate the gathering and any issues that surface. Potential issues include:
Rude or disruptive members
Dominated conversation
Lack of confidentiality
Group tension, conflicts, or emotional entanglement
Incorrect medical advice
Inappropriate comparisons of "whose condition or experience is worse"
Just like every person is different, each support group will also be different and yield varying results to patients. Your doctor may be able to recommend successful support groups they know of from other patients.
Overwhelmed by your mesothelioma diagnosis? Download our free guide to learn more about the disease.
Download Guide
What's a Support Group?
A community of individuals where people with similar situations or lives come together to offer or receive support and guidance. There are several support groups available for varying circumstances where people need or want help. This includes gatherings of support for chronic illnesses like mesothelioma, emotional trauma, life transitions, or maintaining health and wellbeing. Support groups are a type of emotional and mental health option for patients as well as their caregivers, family members, and loved ones that can help them cope with life after a mesothelioma diagnosis.
Types of Support Groups Available
Each type of support group has its own benefits and potential issues. Choose one based on your needs, availability, and doctor recommendations. Different types include:
Peer-led / Self-Help
As the name states, peer-led groups are led by peers or people who are directly affected by a specific issue, illness, or situation. They can be lead by a patient, family members, friends, or anyone directly affected by the circumstance. These people are not usually considered accredited, but several peer facilitators do hold a Certified Peer Specialist (CPS) credential.
On top of the life experience they already have, a CPS will undergo in-depth training on concepts involving recovery, peer support, and using their own life experiences appropriately when helping others. This can be beneficial to patients because peer lead groups foster deep bonds and comradery when everyone's had similar experiences and can relate.
Professionally Led
This type of gathering is directed by professionals who don't share their members' experiences. Mental health practitioners, psychologists, social workers, or religious officials can lead gatherings. Some may also be people who don't have personal experience or credentials but may have learned or studied a lot about the subject. These leaders would be trained as Expert Facilitators.
Online or In-Person?
Once you pick a type of support group, you'll want to establish if the session should be online or in-person. Specific groups have alternating options and some may not have online selections. When deciding if you want to attend an online versus a face-to-face group, consider the pros and cons that come with emotionally investing in a web-based community:
Online Pros
More frequent and flexible communication
Opportunities for those who don't have access to local in-person sessions
Additional privacy with the ability to remain anonymous
Online Cons
Written communication raises the risk for confusion and misunderstanding
Anonymity may lead to inappropriate comments
Participation may result in isolation from family and friends
More chances for misinformation
Risk for information overload
Opportunities for people to use online communities to push promotional spam or pray on people through fraud or other means
Some online communities are better managed than others and will have a range of pros and cons. Look for reviews and recommendations on the groups you're considering. Additionally, never give out your personal or financial information to anyone online or otherwise if you do decide to join a web-based community regardless of the positive reviews and recommendations it may have.
Curriculum-Based, Topic-Focused, or Open Forum?
In addition to the other categories, support groups also come in different format models, or how each session will be structured. This can involve how the facilitator leads the session, when people get to talk, what's talked about, and more.
Curriculum-Based
With a primary focus on recovery, curriculum-based support groups are considered "psycho-educational". This model incorporates illness-specific information and tools for coping and managing the situation. The mission of curriculum-based groups is to promote health, collaboration, coping, and empowerment through the presentation of accurate information. Topics will be divided into sections, involving books, articles, and other related resources.
Topic Focused
Topic-focused models are less structured than curriculum-based ones. While they have rotating topics discussed according to member interest, discussions are mainly focused on one recovery topic area.
Open Forum
This model is the least structured, with no pre-arranged agenda. These types of support groups are meant for members to just stop by and join when they want, without obligation to continue. Topics discussed happen organically and can venture off to other conversations based on what group members want to talk about.
All these details will affect the patient's experience in a support group. What's chosen should be based on patient needs and focus. The doctor or health care team may be able to give some helpful recommendations based on the individual circumstance.
More Emotional and Mental Health Options
If you need emotional and mental health help but don't think a support group is right for you, you have other options. Other things a patient can try are:
Mental Health Counseling or Therapy
Talking to a therapist or psychiatrist encompasses routine talk sessions with a medical professional where the patient can talk about their thoughts, feelings, questions, concerns with someone who has specialized experience. The appointments can be online, over the phone, or in person.
Mentorship
A relationship between two people where one of them passes along experience, knowledge, or connections with the other. The teacher is the mentor, and the other is the mentee. Mentorship is beneficial because it allows a chance for a one-on-one relationship instead of a big group of people.
Support Buddies
When a patient is experiencing cancer, treatment, and everything else that goes with it, they can find it difficult to relate to other people who haven't been through the same thing. Support buddies will match the patient with someone who has completed or is going through treatment for the same type of cancer, so they can find a common ground to talk, learn, and share with each other.
Wish Fulfillment
Organizations that specialize in wish-fulfillment aim to help people with chronic or advanced illness have their greatest desire become reality. These wishes can include a range of activities like visiting a new place, purchasing a coveted item, or meeting someone special to them. The goal is to improve patients' quality of life by creating meaningful memories.
There are limitations regarding wishes and who is chosen. A referral from your physician or medical team expedites the process and is usually required. Other details that affect selection include age, diagnosis, stage of illness, and wish-fulfillment organization.
Always consider your options carefully before selecting a community or outlet for support.
Legal Resources
If you've developed mesothelioma or other cancer due to negligent exposure to a carcinogenic substance, you could be entitled to financial compensation from the companies responsible. Fill out one of our case evaluations to see what legal resources are available to you based on your specific situation.
What's Next?
Want more support through your mesothelioma journey? You're not alone. Talk to your physician about what groups in your area may be available to you. They'll be able to point you in the right direction.