Brigham and Women's Hospital Treatment Options
In the last two decades, Brigham and Women's Hospital has provided patients with effective treatment options with specialists that excel in the research and treatment of mesothelioma.  Mesothelioma patients at Brigham and Women's Hospital receive the most optimal treatment for each type of mesothelioma, whether it be peritoneal, pleural, or extra-pleural mesothelioma.
Get Free Mesothelioma Guide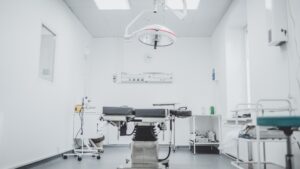 What is Brigham and Women's Hospital Known For?
The Brigham and Women's Hospital (BWH) has been a leader in mesothelioma treatment and research since its opening in 1980. Today, BWH continues to pioneer new methods of mesothelioma care and remains one of the top cancer centers in Boston. They have built a reputation for using advanced treatments with low toxicity profiles. The cutting-edge treatments can be effective for many patients in helping them survive longer after diagnosis. Over its short history, BWH has become one of the top cancer medical centers for mesothelioma treatment.
Brigham and Women's Hospital is considered a world leader in mesothelioma care because of its expertise in caring for people with cancer and the employment of the top mesothelioma doctors. The hospital has been at the forefront of many significant developments in treatment that are becoming common practice for physicians across the country. This includes incorporating innovative drugs like Avastin into their treatments.
They also have extensive experience using chemotherapy infusions called HIPEC (hyperthermic intraperitoneal chemotherapy). These therapies have led to new, less toxic ways to treat mesothelioma, which have given patients more treatment options than ever before.
The International Mesothelioma Program at Brigham and Women's
The International Mesothelioma Program at Brigham and Women's is known as a leader in mesothelioma treatment. Brigham and Women's Hospital serves as one of four Mesothelioma care centers in New England. The program team performs many complex procedures using innovative techniques that benefit people with advanced-stage mesothelioma. Brigham and Women's has become a go-to resource for patients, who come from around the globe for state-of-the-art treatments that are unavailable at home.
Overwhelmed by your mesothelioma diagnosis? Download our free guide to learn more about the disease.
Download Guide
Top Thoracic Surgeons in Boston and at BWH
The multi-disciplinary care team is a key part of Brigham and Women's ongoing commitment to improving quality and providing innovative treatments for mesothelioma patients. The Thoracic Oncology Program attracts leading thoracic surgeons from around Boston and beyond. With a large number of experienced mesothelioma specialists involved in these plans, we give patients quality care from diagnosis through to aftercare. The talented group of physician assistants, nurses, doctors, and other staff ensure each patient receives the care they need.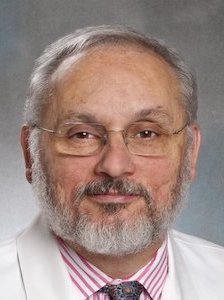 Dr. Raphael Bueno serves as Chief of Thoracic and Cardiac Surgery, Co-Director of the Brigham and Women's Hospital Lung Center, and Director of the Mesothelioma Program. He is well known for his talent in mesothelioma treatment and has been featured in many articles about cancer and mesothelioma. As the Director of the International Mesothelioma Program, Dr. Bueno helps offer mesothelioma patients the most innovative treatment options available.
Dr. Scott Swanson is the director of minimally invasive thoracic surgery. Scott has various clinical interests, including mesothelioma. He also serves as Chief Surgical Officer of Dana-Farber/Brigham and Women's Cancer Center and is a professor at Harvard Medical School. As a respected surgeon, Dr. Swanson's main expertise focuses on lung cancer, esophageal surgery, and thoracic oncology.
Treatment Options at Brigham and Women's Hospital
Brigham and Women's Hospital offers a full range of treatment options, depending on where they are in their mesothelioma journey as well as providing support through chemotherapy, radiation therapy, and surgery. The hospital's goal is always to help patients understand their options and choose the treatment that is right for them. Family assistance programs offered at the hospital help loved ones find hotels near Brigham and Women's Hospital and additional housing options for cancer patients.
When mesothelioma patients visit Brigham and Women's Hospital, treatment options depend on where they are in their treatment journey, diagnosis vs after treatment for example. The cancer care team works with mesothelioma patients to come up with an individualized treatment plan that addresses their unique needs and improves their life expectancy.
Typically, mesothelioma patients may undergo surgery, chemotherapy, or radiation treatment for cancer. Other clinical services can help reduce or manage symptoms, including nutrition and social work. Other services aid patients and their families throughout the process, including care coordination, and patient and family relations. Helping each patient and their loved ones each step of the way prevents common mesothelioma misconceptions about treatment and cancer itself.
The U.S. military was once one of the largest consumers of asbestos. If you're a veteran, let us assess your case for exposure risks.
Evaluate My Case
Brigham and Women's Hospital Clinical Trials
The hospital is one of 18 centers in North America that are currently accepting enrollment for clinical trials for mesothelioma. Studies use experimental treatments and targeted therapies to attack cancer from several angles. Clinical trials are meant to discover new diagnostic options, such as using blood tests to diagnose mesothelioma, and effective treatment options. If you or a loved one has mesothelioma, you may want to consider a clinical trial. It offers access to promising treatments and early detection of potential side effects.
There are currently two mesothelioma studies taking place at Brigham and Women's. One study involving locally advanced malignant pleural mesothelioma is underway. The study involves the treatment of mesothelioma with pleurectomy/decortication, adjuvant chemotherapy, and intensity-modulated radiation therapy. Another mesothelioma clinical trial at Brigham and Women's Hospital involves the testing of certain side effects with the treatment combination of surgery and chemotherapy drugs Cisplatin and Pemetrexed for state I-III pleural mesothelioma.
How to Receive Treatment at BWH
BWH is a nationally recognized, world-class medical center with advanced technologies and treatments for all stages of cancer. To receive care at the treatment center, there are several options to choose from. Patients can request an appointment by filling out an information form on their website or calling 1-855-278-8009. The hospital accepts most health insurance plans but can depend on location. Mesothelioma Hub is also here to help.