Dr. Marcelo DaSilva
Dr. Marcelo DaSilva is a leading mesothelioma doctor, specializing in thoracic surgery at the AdventHealth Cancer Center. With a wide medical background, DaSilva assists mesothelioma patients through his insightful publications and groundbreaking treatment methods.
Get Free Mesothelioma Guide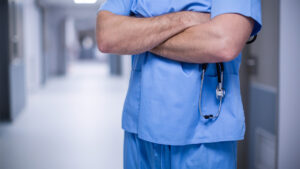 Dr. Marcelo DaSilva's Impact on Mesothelioma
Dr. Marcelo DaSilva, MD, FACS, is a world-renowned thoracic surgeon specializing in mesothelioma. Dr. DaSilva participated in the Third Annual World Health Care Congress, alongside Nobel Prize recipient Dr. Bernard Kouchner. Marcelo DaSilva is an essential patient advocate and one of the best thoracic surgeons in the nation. Learn more about Dr. Marcelo DaSilva and his contributions to the mesothelioma community.
Dr. Marcelo DaSilva and AdventHealth Orlando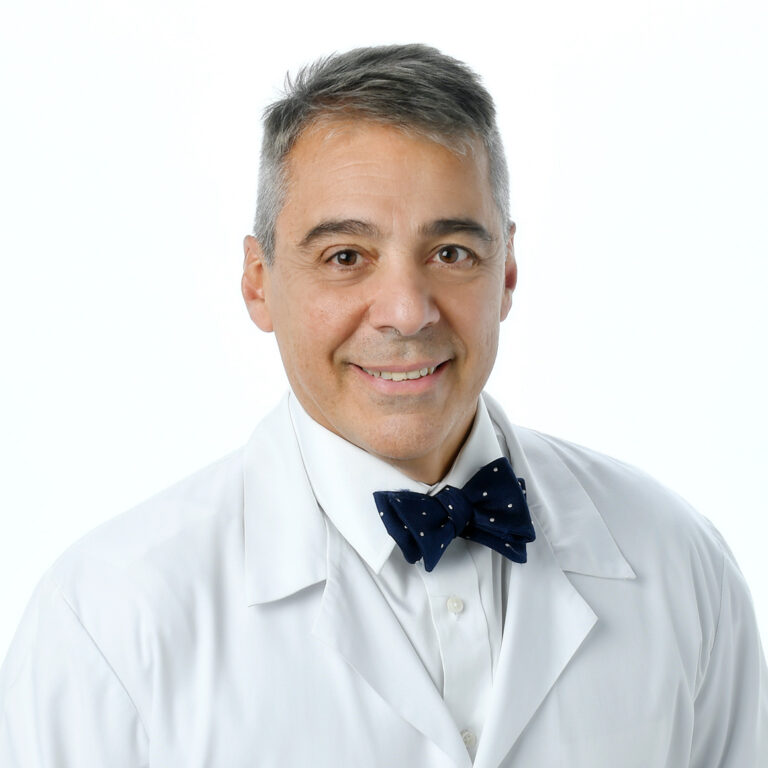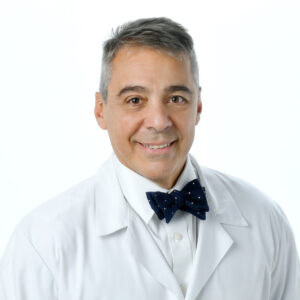 After completing his initial education at Gama Filho University in Rio de Janeiro, Dr. DaSilva went on to complete residencies in Surgical Critical Care and Surgery at General at Milton S. Hershey Medical Center, Thoracic Surgery at Loyola University Medical Center, and Surgery at General at New Rochelle Hospital Medical Center. Dr. DaSilva is also fluent in multiple languages such as English, French, Portuguese, and Spanish.
Dr. DaSilva currently serves as a mesothelioma doctor in Orlando and Kissimmee, Florida at AdventHealth Cancer Center. He is the Medical Director of Thoracic Surgery for AdventHealth Orlando. Before joining AdventHealth, DaSilva served as a thoracic surgeon at some of the top mesothelioma medical centers in the world. He served at Brigham and Women's Hospital, was Chief of Thoracic Surgery at Care New England, and was a Lecturer in Surgery at Harvard Medical School.
Dr. DaSilva's HIOC Medical Specializations
Marcelo DaSilva is a Fellow of the American College of Surgeons and a Doctor of Medicine. Doctor Marcelo DaSilva has Board Certifications in Surgery and Thoracic Surgery (Cardiothoracic Vascular Surgery) from the American Boards. He is one of the most sought after doctors specializing in mesothelioma, assisting thousands through groundbreaking treatments.
Although he displays expertise in many areas, Dr. DaSilva is known for his treatment in heated intraoperative chemotherapy (HIOC) for mesothelioma cancer. HIOC involves aggressive surgery for the cancerous areas, immediately followed by chemotherapy in a single procedure to eliminate all cancer. Although chemotherapy typically enters the body through a vein, during a HIOC procedure, the surgeons introduce chemotherapy directly to the affected body part.
Publications by Dr. Marcelo DaSilva About Mesothelioma
Working closely with other mesothelioma professionals and doctors such as David Sugarbaker, Dr. Marcelo DaSilva works to publish his mesothelioma research findings. Dr. Marcelo DaSilva's publications and writings have been shared and circulated through medical communities throughout the nation and are often used to drive treatment innovation.
Hyperthermic Intraoperative Pleural Cisplatin Chemotherapy
This study, spearheaded by Marcelo DaSilva, David Sugarbaker, and Raphael Bueno investigates the recurrence and overall survival rate of mesothelioma patients when using hyperthermic intraoperative chemotherapy. The research found a favorable outcome for those with low-risk epithelial malignant pleural mesothelioma.
Surgical Resection and Intraoperative Hyperthermic Cisplatin and Gemcitabine
This single-institution phase I trial's objective is to establish the correct dosage of gemcitabine added to cisplatin in conjunction with heated intraoperative chemotherapy after resection of malignant pleural mesothelioma. From 2007 to 2011, over 100 patients completed mesothelioma treatment in the clinical trial. The trial concluded that the combination of the two drugs could safely be administered in the context of complete surgical resection of mesothelioma.
Chest Wall Resection for Recurrent Mesothelioma
The primary objective of this publication was to review the outcomes after resection of isolated ipsilateral chest recurrence. The results after chest wall resection for recurrent mesothelioma conclude that chest wall resection is a safe and effective therapeutic option in the management of mesothelioma.
How Can I Contact Dr. Marcelo DaSilva?
If you are a mesothelioma patient in search of specialized mesothelioma treatment, Dr. Marcelo DaSilva is currently accepting new patients. You can reach DaSilva's institution by phone at (407) 821-3550. Patients can also visit the AdventHealth Medical Group at 2501 N Orange Ave Suite 201 Orlando, Florida 32804.
If you or a loved one need assistance connecting with a mesothelioma specialist, Mesothelioma Hub has the knowledge and resources to assist. Contact our team today to understand your medical and legal mesothelioma options.