Dr. Hedy Lee Kindler
Dr. Hedy Lee Kindler is one of the top doctors for mesothelioma care in the United States. She treats patients across the U.S. with all stages of mesothelioma by creating patient-specific treatment plans at her Chicago office. Dr. Kindler is known for using cytoreduction with heated chemotherapy which is a form of treatment that targets and kills remaining cancer cells.
Get Free Mesothelioma Guide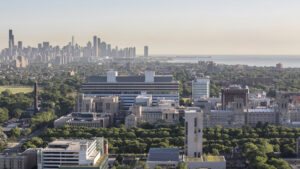 Dr. Hedy Lee Kindler Impact on Mesothelioma
Dr. Hedy Lee Kindler is known for being one of the best doctors for the medical treatment of malignant mesothelioma in the nation. She also works to treat pancreatic cancer and gastrointestinal stromal tumors. She currently works at the University of Chicago Medicine Comprehensive Cancer Center located in Hyde Park on the South Side of Chicago. The impact of her continued study and treatment of pleural and peritoneal mesothelioma has allowed for new therapies and research to blossom.
She has received numerous awards for her work, including Best Doctors in America, Exceptional Women in Medicine, and America's Top Doctors for Cancer. Her expert presence in the community is important because patients worldwide are suffering from mesothelioma, which is not only deadly but also rare, meaning limited information is truly known about the disease. She continues to show her drive to find a cure for mesothelioma by searching for answers in her clinical trials that are leading to the development of new treatments.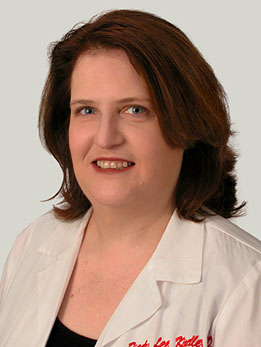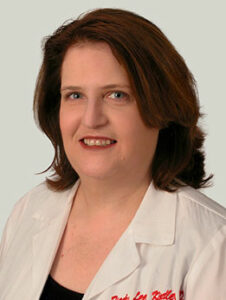 Dr. Kindler's Experience at UChicago Medicine
Dr. Hedy Lee Kindler is one of the top mesothelioma doctors in the United States who focuses on the treatment and research of cancer. She is currently the Medical Director for the Mesothelioma Program and Gastrointestinal Oncology at the Duchossois Center for Advanced Medicine (DCAM) which is one of the top medical centers for everything involving mesothelioma. Her work includes leading clinical trials for the direct benefit of developing new treatments, improving the current treatment, and ultimately finding a cure for mesothelioma. Her position as the medical director for the mesothelioma program gives her the opportunity to lead a program designated to all things related to mesothelioma, involving the treatment and care of those who have been affected by mesothelioma.
Dr. Kindler tailors a treatment plan to every new patient she sees, giving them the best chance of success. The stage at which mesothelioma cancer has progressed changes which course of treatment you may seek, but Dr. Kindler and her team of medical doctors will work to find a specialized treatment program for you.
Chicago ranks near the top in occupations affected by Asbestos Exposure. Think you were exposed? Request a case evaluation to pinpoint the cause and who's responsible.
Dr. Hedy Lee Kindler and Medical Specializations
Inside Dr. Kindler's program specializing in the advancement of mesothelioma treatment, she works alongside a group of other medical professionals that help put together each patient's detailed treatment plan. This program specializes in using cytoreduction with heated chemotherapy to target and kill remaining cancer cells after tumor removal surgery. The use of heat during chemotherapy for cancer can potentially increase blood flow to a tumor which over time improves the delivery of treatment, raises the body's immunity to cancer cells and obstructs the tumor's ability to repair damages after cancer treatment. The focus area of their program has allowed them to grow into one of the largest mesothelioma care facilities in the nation servicing people across the United States.
Aside from her work with mesothelioma, she also works with oncology, hematology, and pancreatic cancer. She has practiced medicine and published work in all of her specialty areas since 1995.
Publications by Dr. Hedy Lee Kindler
Dr. Hedy Lee Kindler has many published papers on her experimental work with mesothelioma treatments—among her other study areas as well. Treatment for mesothelioma is available, but depending on what stage the cancer is at, it can become difficult to treat. In an April 2019 publication titled, "Inherited predisposition to malignant mesothelioma and overall survival following platinum chemotherapy," Kindler and her colleagues studied whether patients undergoing chemotherapy treatment had an advantage with gene mutations. They found that people with pleural mesothelioma and gene mutations benefitted more from the chemotherapy treatment than those without mutations. This research suggested that people with specific gene mutations may benefit from targeted DNA repair therapies.
Not all trials have success in terms of finding new therapies to support mesothelioma treatment progress, but they still have value because they show all avenues are being explored.  In a Nov. 2020 publication, the theory of maintenance therapy was tested with the continuation of pemetrexed, a chemotherapy drug, on a group of patients. Maintenance therapy is a form of therapy that is used in conjunction with primary treatments to help them succeed. The trial showed there was no discernable improvement in a patient's progression-free survival after using the pemetrexed and platinum chemotherapy.
How Can I Contact Dr. Hedy Lee Kindler?
Dr. Kindler is located conveniently at 5758 South Maryland Avenue in Chicago, Illinois. Her office is located inside the Duchossois Center for Advanced Medicine which houses dozens of advanced medicinal care clinics alongside the mesothelioma program. Dr. Kindler works with a team of medical oncologists, thoracic surgeons, general surgeons, nurses, pathologists, imaging specialists, and scientists to create the best patient-centered care available.
To make an appointment with Dr. Kindler, visit UChicago Medicine page, where you can either book online or call the phone number to secure an appointment. Don't wait to receive care for yourself or a loved one's mesothelioma diagnosis,seek out the best medical advice at Dr. Kinder's mesothelioma program.