Dr. Robert Cameron
Dr. Robert Cameron is a prominent mesothelioma specialist recognized for creating surgeries, treatments, and publications that have impacted the mesothelioma community.
Get Free Mesothelioma Guide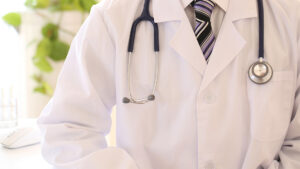 Dr. Robert Cameron's Impact on Mesothelioma
Robert Cameron, MD, is a prominent figure in the mesothelioma community. Cameron is a top mesothelioma specialist who has treated patients for over 20 years. Over time he has innovated, developed, and perfected several well-known mesothelioma surgeries.
Learn more about this mesothelioma pioneer and his positive impacts on the community.
Dr. Robert Cameron and UCLA Health
Dr. Cameron is one of the top mesothelioma doctors in the country. He is a Professor of cardiothoracic surgery and surgical oncology at the David Geffen School of Medicine at UCLA. He is also the Founding Chief of the Division of Thoracic Surgery and the Chief of the Division of Thoracic Surgery at the West Los Angeles VA Medical Center.
Throughout his career as a doctor specializing in mesothelioma, Cameron has received several awards recognizing his work – in 2022, Dr. Cameron was recognized as a Super Doctor of Southern California, the Los Angeles Magazine announced him as a top doctor in 2021, and from 2007 to 2022, Dr. Cameron was recognized as one of America's Top Doctors.
Overwhelmed by your mesothelioma diagnosis? Download our free guide to learn more about the disease.
Download Guide
Dr. Robert Cameron Medical Specializations
At UCLA Dr. Cameron serves as a thoracic surgeon and a surgical oncologist, specializing in surgery of the lungs, pleura, esophagus, chest wall, mediastinum, and diaphragm. Cameron's specific areas of expertise include mesothelioma, esophageal cancer, lung cancer, thymus tumors, and lung volume reduction surgery (LVRS). LVRS is a mesothelioma treatment procedure designed to help patients breathe easier when their lungs are damaged from severe COPD. The surgery's goal is to remove the area of the lung most affected, allowing the remaining lung to function more efficiently, and improve quality of life. Dr. Robert Cameron and UCLA provide services in the field of surgical chest diseases from cancer screening to radical surgery and the most advanced clinical trials. He utilizes the latest surgical techniques including lasers, bronchial and esophageal stents, and video- and computer-assisted surgery.
Publications by Robert Cameron

Robert Cameron has authored hundreds of publications that have made an impact on the mesothelioma cancer community.
Prediction of Lung Cancer Using Volatile Biomarkers in Breath
This publication authored by Dr. Cameron tests the ability to predict lung cancer using volatile biomarkers in a patient's breath. The model found a consistency where cancer patients tested higher than those without cancer.
Elevated Tumor Cyclooxygenase-2 (COX-2) Expression
Published by Robert Cameron in conjunction with the American Association for Cancer Research, this publication tests the association of COX-2 expression and tumor invasion.
Evaluation of Thoracic Tumors 
Published by Elsevier, Robert Cameron worked alongside several esteemed doctors who evaluated thoracic tumors with 18F-Fluorothymidine and 18F-Fluorodeoxyglucose-Positron Emission Tomography in this article.
How Can I Contact Robert Cameron?
Robert Cameron's primary location is in Los Angeles, California with UCLA Health's Thoracic Surgery Department. You can phone him at 310.267.9099, fax him at 310.794.9737, or request an appointment here. If you are unsure of how to contact a mesothelioma specialist, Mesothelioma Hub can be your guide. Get in touch with us today for medical and legal assistance.