Race and Mesothelioma
The link between race and mesothelioma is generally governed by geographic location and the popularity of some careers over others in certain groups. Because occupational exposure to asbestos is the leading cause of mesothelioma cancers, certain populations of people are more likely to be affected. White and Hispanic men are at higher risk of asbestos-related diseases than Black or Asian American men due to the proportion of those groups in high-risk jobs.
Get Free Mesothelioma Guide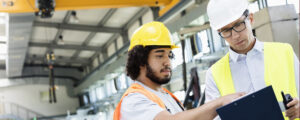 Race and Mesothelioma in the United States
The link between race and mesothelioma diagnoses in the U.S. can be attributed to the demographics of certain occupations and geographic locations. Jobs like construction, shipbuilding, and mining used asbestos significantly more than others. Its workers – made up of a majority of White and Hispanic men throughout the twentieth century – were regularly exposed to asbestos in the workplace.
Up to 50 years later, pulmonary damage may develop as a result of toxic exposure. According to Department of Labor statistics, White and Hispanic men were more highly represented in jobs with high rates of asbestos exposure. By contrast, studies have shown that Black, American Indian/Alaskan Native, and Asian American men and women have much lower rates of mesothelioma.
Ethnicity and Risk Factors for Mesothelioma
While an individual's genetics may affect his or her risk of being diagnosed with mesothelioma, it is still unclear to what extent a person's DNA plays in developing certain cancers. Subsequently, researchers do not yet fully know how much ethnicity and mesothelioma may be connected.
For most mesothelioma patients, work history and geographic location are the biggest factors in determining risk. Living in or near cities with high concentrations of asbestos dust (such as Libby, Montana, or New York City on 9-11) can significantly increase your risk of developing asbestos-related diseases. Industries in the states below have similar cancer risks for their residents.
People employed in the following jobs – especially prior to much of the asbestos regulation of the 1970s – have an increased risk for asbestos-related diseases:
Construction and demolition
Insulation
Manufacturing
Shipbuilding and longshoring
For decades, mesothelioma diagnoses have remained mostly stable with an average of about 1 case of mesothelioma per 100,000 Americans each year. By race, white men and women have the highest rates of mesothelioma (1.12 cases per 100,000 people), while Asian Americans and Pacific Islanders have the lowest (0.35 cases per 100,000 people).
Mesotheliomas Statistics for American Demographics
| | | | | |
| --- | --- | --- | --- | --- |
| | Rate of Mesothelioma Diagnoses per 100,000 Men* | Rate of Mesothelioma Diagnoses per 100,000 Women* | Rate of New Cases per 100,000 People by Race/Ethnicity of Men** | Rate of New Cases per 100,000 People by Race/Ethnicity of Women** |
| Overall | 1.93 | 0.41 | 480.3 | 418.3 |
| European American | 2.06 | 0.44 | 485.5 | 432.0 |
| Hispanic Americans | 1.34 | 0.42 | 370.4 | 339.5 |
| African Americans | 1.05 | 0.22 | 515.1 | 390.7 |
| American Indians and Alaskan Natives | 0.78 | 0.40 | 321.0 | 305.9 |
| Pacific Island and Asian Americans | 0.57 | 0.19 | 304.4 | 304.7 |
*Demographic characteristics of malignant mesothelioma diagnosed in the United States during 2003–2008
**SEER 21 2013–2017, Age-Adjusted
Diagnosis and Treatment Disparities Related to Race and Mesothelioma
Deaths from malignant mesothelioma have continued to rise for people over 85 years old of all races. Yet, recent studies have shown that not all patients undergo the same treatments.
A study of Black and White patients with malignant pleural mesothelioma revealed that Black patients tended to be women, younger, had been diagnosed with an advanced stage of the disease, and were less likely to receive curative or palliative surgery than White patients. Regardless of race, the study determined patients treated with some form of surgery had increased survival times.
As mesotheliomas are rare among cancers, its research (including analyses of public health and demographic data) is limited.
Download our guide to get the latest information about mesothelioma treatments, clinical trials, complementary and emerging therapies.
Download Guide
Frequently Asked Questions About Race and Mesothelioma
Do race or genetics affect who gets mesothelioma? While asbestos exposure is the primary cause of mesothelioma, only a fraction of the people who have been exposed ever develop cancers. Subsequently, researchers believe an individual's DNA and "genetic susceptibility" play some role in who gets this form of cancer but do not yet know to what extent.
Which race/ethnicity is most at-risk of mesothelioma? According to U.S. SEER Cancer Data, White men and women have the highest rates of new mesothelioma diagnoses yearly. This may be due to high representation in affected occupations.
Why do men have higher rates of mesothelioma than women? According to U.S. Department of Labor data, men were more highly represented in jobs with high levels of asbestos exposure. Before the age of 45, men and women have similar rates of mesothelioma (often due to similar levels of exposure among children). After 45 years old, the rate of asbestos-related diseases climbs significantly among men. Rates are highest among men over 75 years old.
Should I talk to a lawyer if I think I have mesothelioma? Yes. If you intend to seek compensation via lawsuit, the statute of limitations puts a time limit on your legal claim. Speak with a qualified mesothelioma attorney as soon as possible to begin work on your claim.