Top Ways to Get Involved in Global Asbestos Awareness Week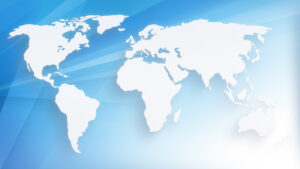 Global Asbestos Awareness Week 2022
During the first week of April every year, the nation celebrates Asbestos Awareness Week. Asbestos is a naturally occurring mineral mined that is known to be toxic to humans when inhaled or ingested. Asbestos use has been proven dangerous for several decades, but people are still exposed to the carcinogen today. This global event aims to promote awareness of the dangers that asbestos creates. Additionally, many partake in the week in hopes to push legislation that could lead to a ban on asbestos.
History of Global Asbestos Awareness Week
Global Asbestos Awareness Week has not been around for long. In just 2005, Senator Majority Leader Harry Reid helped to pass a resolution for an Asbestos Awareness Day, which passed unanimously in the House. However, this was just the first step for those looking for a change. In 2007, the Asbestos Disease Awareness Organization pushed the Senate further to extend the day to a week-long event. This change was the start of a ripple effect as people around the world began sharing information on asbestos.
5 Ways to Get Involved
Asbestos Awareness Week is a global celebration, meaning you can get involved from anywhere.
1) Donate
Even small donations can make a large impact. If you are in a position to contribute, organizations like ADAO and the Mesothelioma Applied Research Foundation accept monetary donations. Additionally, there are several organizations that complete research for asbestos-related diseases such as mesothelioma and other rare conditions. Many medical centers continue to research ways to fight asbestos-related diseases.
2) Honor a Loved One
If a loved one is impacted by an asbestos-related disease you can honor them by fundraising. Share their story alongside photos and memories on the ADAO website where you can set up a personal fundraising page. Additionally, whether you are celebrating a corporate event or are looking for a cause for a marathon, asbestos can be a significant movement to raise awareness for. Utilize asbestos awareness and accept donations at your next event to make a difference in the fight.
3) Sign a Petition
If you are looking for a simple way to get involved in the action, signing a petition can make a significant impact. No matter where you live, there are global petitions aimed to ban asbestos.
4) Reach Out to Congress
Despite the understood dangers, asbestos has not yet been banned throughout the U.S. Congress can pass legislation to ban asbestos products as well as fund educational and research programs. Reach out to your local Congres representative by sending them a letter demanding change.
5) Spread Awareness
A simple task that we can all partake in is raising awareness. ADAO created several educational videos, graphics, and other resources available to the public. These resources can be utilized in the home or posted on social media to further raise awareness of the dangers of asbestos and living beyond a diagnosis. Share your story and tag us @MesotheliomaHub on Facebook to join the Mesothelioma Community and check out our articles such as our 2022 scholarship winners!
Asbestos Disease Awareness Organization History
The Asbestos Disease Awareness Organization (ADAO) created this week-long observance of asbestos. This organization dedicated to fighting asbestos was founded in 2004 and has grown to be the largest independent 501(c)(3) asbestos-related nonprofit in the U.S. The ADAO hopes to prevent asbestos exposure, eliminate asbestos-related diseases, and protect victims by educating, advocating and getting involved.
Legislation Aimed to Fight Asbestos
Federal agencies have passed legislation to ban asbestos both throughout the nation and globally.
National Legislation Against Asbestos
Many organizations have enacted legislation to ban asbestos. Organizations like the Occupational Safety and Health Administration, the Environmental Protection Agency, the National Institute for Occupational Safety and Health, the Consumer Product Safety Commission, and the Food and Drug Administration all work to enact asbestos-related change in the U.S.
For example, OSHA requires workers to take asbestos awareness training and limits the exposure time for asbestos-related jobs. There are also asbestos-related laws that ensure quality clean air and drinking water. Additionally, laws require products to warn their consumers of the ingredients and materials used.
Global Legislation Regarding Asbestos
Organizations such as the World Health Organization, the European Union, the International Ban Asbestos Secretariat, and the World Trade Organization all fight to reduce the use of asbestos. These organizations create legislation to ban asbestos across the globe.
Although there are many laws in place currently, many people and organizations are working to ban asbestos altogether. This ban would ensure that people would not be exposed to the dangerous carcinogen, therefore, reducing asbestos-related diseases.