What is the Asbestos Disease Awareness Organization (ADAO)?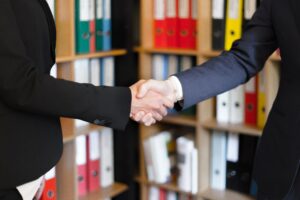 About the Asbestos Disease Awareness Organization
The Asbestos Disease Awareness Organization (ADAO) is a non-profit that brings awareness to and prevents asbestos-related diseases. Linda Reinstein and Doug Larking founded the non-profit in 2004. With headquarters in California, ADAO is the largest independent non-profit organization for asbestos victims and disease awareness in the United States. Its mission centers around three main goals: asbestos education, advocacy, and community. So far, ADAO has impacted the decision for a thorough assessment of asbestos risks by EPA.
Asbestos is a toxin that can be used in the construction and automobile industries. Individuals can also find it in everyday manufactured goods and building materials such as roofing, flooring, transmission parts, and fabrics. This material can lead to asbestos-related diseases such as mesothelioma.
Asbestos Disease Awareness Organization Advocacy
ADAO values advocacy in its mission to increase awareness of asbestos exposure globally while protecting asbestos victims in their diagnoses. Asbestos disease causes symptoms in patients that sometimes prove to be untreatable. In collaboration with organizations worldwide, the ADAO strives to ban asbestos globally and fight for those affected by it.
Mesothelioma Day and Global Asbestos Week
ADAO celebrates Mesothelioma Awareness Month throughout September and Mesothelioma Awareness Day officially on September 26th. This day of awareness aids in educating individuals about mesothelioma and what leads to it while raising donations for mesothelioma research.
Global Asbestos Awareness Week (GAAW) takes place on the week of April 1st-7th. This week dedicates multiple days to educating individuals on the risk of asbestos and preventing asbestos related diseases. Each day of GAAW has a theme or title, and the ADAO releases materials that share knowledge and insight on that specific topic of each day. These materials may include fact sheets or occupational exposure stories that best foster awareness.
How to Get Involved
ADAO offers multiple opportunities that promote involvement including a "Share Your Story" community. This community is one of many ways for Asbestos victims of America to come together and spread awareness by sharing asbestos stories and experiences. Another way to get involved is by signing the ADAO petition for the EPA to ban asbestos. They also send out an eNewsletter to inform members of the community of advances and further knowledge of treatment options in the U.S. Individuals can remain involved by signing up for the their eNewsletter.
Asbestos Awareness and Prevention Conferences
ADAO hosts annual conferences based solely on asbestos awareness and prevention. Over 300 keynote speakers have shared knowledge and experience on the subject over the past 16 annual conferences. The most recent conference took place on September 17-18th, 2021. Experts stream their speeches to the public online. Once they conclude the event, Youtube videos will become available on ADAO's website.
Community Calendar Events
The ADAO website offers multiple avenues for individuals to get involved or remain aware of national and international celebrations. The main focuses of these events include asbestos diseases, cancer, and health in general. The ADAO Global Asbestos and Mesothelioma Calendar shares a list of note-worthy months and days throughout the year. This calendar is an accessible and concise resource for community members.
Contacting and Donating to the ADAO
You can contact the ADAO via this digital form to submit any questions or inquiries you may have. ADAO also uses various social media platforms such as Facebook, Instagram, Twitter, and LinkedIn. Social media is another way to get in touch with ADAO.
ADAO makes donations personable and convenient. The website offers a few ways to donate to ADAO. Individuals may honor a loved one by hosting a fundraiser in memory of a family member or friend who had lost their life to asbestos disease. In addition, individuals may also donate by celebrating milestones and special events as fundraisers for ADAO.
Another option available is the option to donate an individual contribution to ADAO.