Tremelimumab and Mesothelioma Treatment
Tremelimumab is a cancer treatment drug manufactured by AstraZeneca. The treatment helps the immune system to find and eliminate cancer cells. Current clinical trials are testing the drug on multiple types of cancer.
Get Free Mesothelioma Guide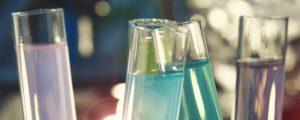 What is Tremelimumab?
Tremelimumab is an immunotherapy drug that helps the immune system block cancerous cells. The pharmaceutical companies Pfizer and Medarex licensed and patented the drug in 2004. Since then, multiple studies have tested the drug on several types of cancer.
Tremelimumab, which has no brand name yet, has not been approved by the United States Food and Drug Administration (FDA) to treat any cancer or disease. The medication was first studied as a treatment for metastatic melanoma. Further research has been done to test the drug as a treatment for metastatic renal cell carcinoma, malignant pleural mesothelioma, metastatic colorectal cancer, and advanced gastric and esophageal adenocarcinoma.
Initial early phase studies of the drug often showed promising results, in which the drug stopped tumors from growing for periods of time. Clinical trials often combine the medication with another immunotherapy drug called durvalumab.
The FDA designated the drug as an orphan drug in April 2015. Orphan designation does not guarantee the drug is safe or effective and does not mean the FDA will approve it. An orphan drug typically treats uncommon illnesses, and cannot make much of a profit.
Know your cancer treatment options.
Download our guide to get the latest information about mesothelioma treatments, clinical trials, complementary and emerging therapies.
Download Guide
How Medication Works
Tremelimumab is a monoclonal antibody drug, which is a type of treatment that helps the immune system fight cancer. Antibodies are proteins produced by plasma cells that the immune system by attaching themselves to molecules on the surface of problematic cells.
Once an antibody attaches to an antigen on a molecule, receptors signal the immune system to fight back. Receptors interpret and respond to signals from multiple factors, such as cancerous cells. The purpose of tremelimumab is to blog receptors on immune cells that normally suppress immune attacks.
Tremelimumab succeeds by activating immune cells, called cytotoxic T lymphocytes (CTLs), or killer T cells, which kill cancer cells. Medications like tremelimumab are designed to fight cancer cells by increasing the amount of activated killer T cells.
Multiple clinical trials have found that the medication works for a short time by stopping cancer growth. After several months, the drug seems to stop working altogether, which is why the FDA hasn't improved it.
Tremelimumab Side Effects
Previous studies have shown both mild and serious side effects in mesothelioma patients who receive tremelimumab as treatment.
Common side effects include:
Diarrhea
Fatigue
Fever
Liver disease
Nausea
Nerve inflammation
Skin rash
Vomiting
Less-common side effects include:
Hepatitis
Holes in the intestines
Hypothalamus disorders
Inflammation of the colon
Obstruction of the small intestine
Pancreatitis
Pituitary disorders
Skin ulcers
Thyroid disorders
Patients taking the medication can receive medications or therapies to treat each side effect or keep them under control.
Tremelimumab Clinical Trials
Clinical trials on tremelimumab have been conducted on cancer patients in an attempt to study the prevention, detection, or treatment of multiple diseases. While smaller trials have shown success, more research on the drug is needed to treat future patients. For more information about any of the below clinical trials, they can be found at ClinicalTrials.gov. If you're still feeling overwhelmed, let us help you seek the advice you need.
Comparing Tremelimumab to Placebo With Unresectable Mesothelioma
A study called DETERMINE assesses tremelimumab as a second or third-line treatment for malignant mesothelioma patients who ineligible for tumor-removing surgery in a randomized, double-blind study. Early results in the Phase 2b study have suggested that the drug fails to improve lifespan. Researchers estimate the study will be completed in late 2019.
A Phase 2 Study of Durvalumab in Combination With Tremelimumab
This phase 2 trial conducted by the Dana-Farber Cancer Institute studies how well durvalumab with or without tremelimumab works in treating pleural mesothelioma patients who are eligible for tumor-removing surgery. Both durvalumab and tremelimumab have been tested for mesothelioma alone, but not in combination. The trial was suspended in late 2019 after criteria were not met, but doctors and researchers estimate completion in 2024.
MEDI4736 Or MEDI4736 + Tremelimumab
Study participants with malignant pleural mesothelioma either received MEDI4736, known as durvalumab, or durvalumab and tremelimumab in this phase 2 trial. The study concluded is estimated to be completed in late 2019. Specialists suggest that both medications in combination may interfere with the ability of malignant tumor cells to grow and spread.