Asbestos Exposure and Mesothelioma Treatment Centers in Ohio
Ohio ranks 9th out of 50 states for total deaths related to asbestos exposure. Approximately 618 people die from related diseases each year.
Get Free Mesothelioma Guide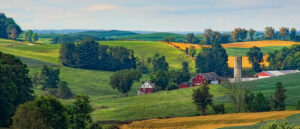 Asbestos Exposure in Ohio
Of all 50 states, Ohio is in the top 10, ranking ninth for asbestos exposure. This is mostly in part because, since the beginning of the 20th century, builders and construction workers have been utilizing asbestos in many different capacities.
Asbestos had several desirable physical properties. The ore was cheap, strong, and resistant to fire and other chemicals. It was also soundproof and commonly used in insulation and other materials such as plaster, window caulk, preformed pipe insulation, floor and ceiling tile, adhesives, paper materials, paints, and coatings. The military also heavily utilized asbestos in the development of military bases, tools, military vehicles, aircraft, ships, and shipyards.
Ohio High-Risk Areas
Asbestos is a mineral that can be found in certain mineral and rock deposits around the world. Typically, it is mined and distributed to all types of building and construction projects, making the mineral most commonly found on job sites and even in residential structures all around Ohio.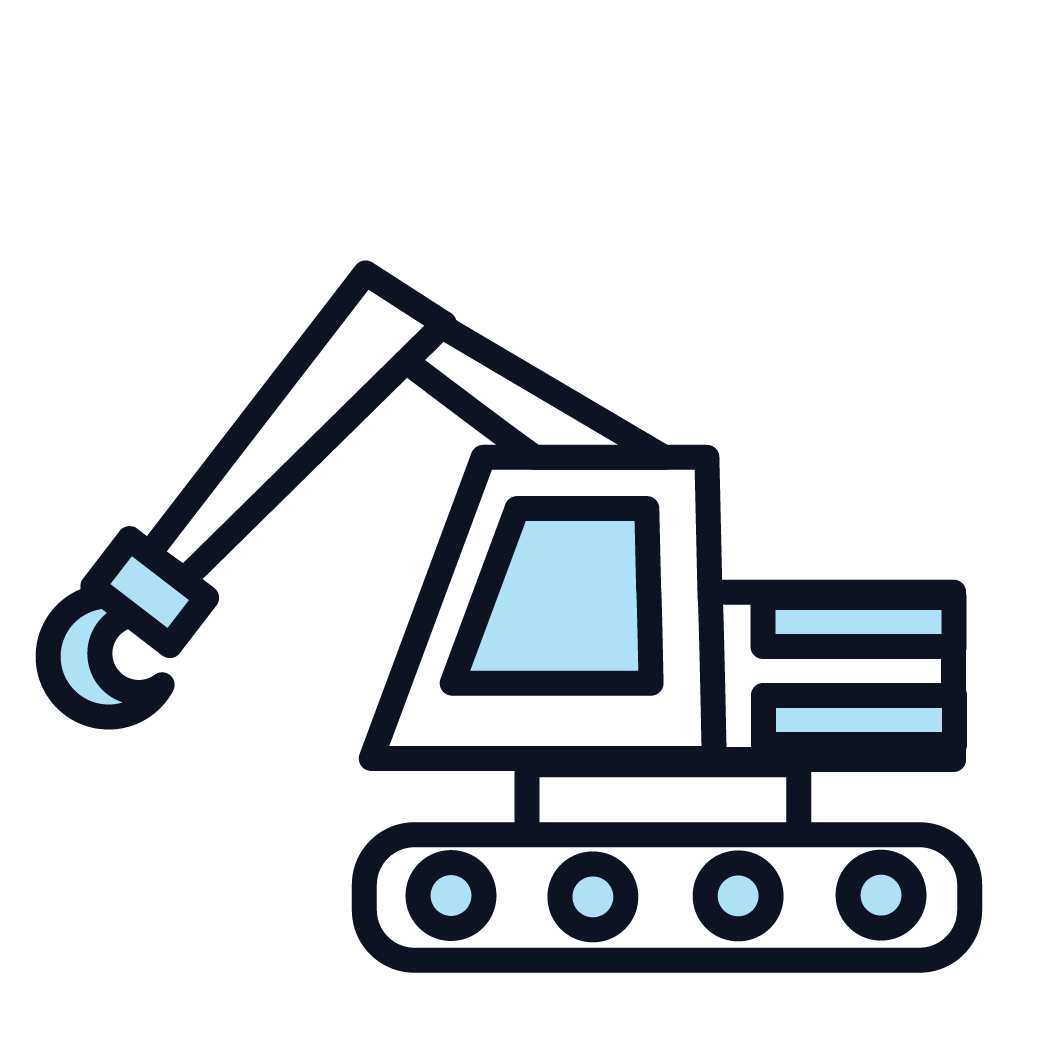 Occupational
Several industries utilized asbestos in construction and building capacities, making it much more likely for the mineral to be found on job sites. While all of these occupations hold the risk of exposure, some jobs such as the miners, shipyard, and steel mill workers, construction and demolition crews carry much more significant risk because of the increased frequency of asbestos usage in these industries.
Some of the primary industries at risk include:
Auto mechanics
Construction workers
Electricians
Factory and industrial plant workers
Miners
Demolition crews
Plumbers and pipefitters
Shipyard workers
Steel mill workers
First responders/EMTs
In Ohio, there are multiple job sites that the Environmental Protection Agency (EPA) has discovered to have been previously or currently contaminated with the carcinogen (known to cause cancer).
Vermiculite Mining – Gold miners working in Libby, Montana discovered tons of a mineral called vermiculite back in 1881. Much like asbestos, industries also used vermiculite in many building capacities, such as brake linings, roofing, and soil conditioners. It was later discovered that vermiculite was contaminated asbestos, but that didn't stop chemical conglomerate W.R. Grace from taking over mining operations and further shipping the contaminated mineral to several vermiculite processing plants around the country.
There was a processing plant in Marysville, Ohio, which had received a good portion of its vermiculite from Libby. The plant was called Scotts Miracle-Gro, and it processed vermiculite from the mine in Libby, Montana, from 1967 to 1980, contaminating workers and everyone in close proximity. Those who also lived near the plant on Marysville's southeast side between 1967 and 1980 are also at risk.
Factory and Steel Mills – Republic Steel Corporation is a top producer and distributor of steel in the United States, and they're headquartered in Canton, Ohio. They've also been known for asbestos exposure, along with other steel and factory plants around Ohio.
Steam Plant Dayton, a former power generating plant in downtown Dayton, Ohio, has also been known to contain the poisonous mineral in and around its facility. However, asbestos-containing products and materials at the steam plant were extracted and disposed of in September 2016. Millions were spent in the renovation of the steam plant, and it was reopened again in 2017 as a special-event hall. It's currently a popular venue for weddings, parties, and special events.
Superfund Sites – Job sites polluted with toxic substances exist because of the companies that dump, abandon, or otherwise improperly manage their hazardous waste. In 1980 Congress passed the CERCLA (Comprehensive Environmental Response, Compensation, and Liability Act), otherwise referred to as Superfund. This came into being because the EPA realized the need for a plan to manage and enforce the cleanup of specific contaminated industrial areas. The Superfund holds asbestos organizations accountable for administering the cleanup themselves or for reimbursing the government for their assistance. If no one steps forward to take responsibility, Superfund will "fund" the EPA and enable it to extract the pollutants.
Superfund sites in Ohio include:
| | | | |
| --- | --- | --- | --- |
| Site Name | Ohio City & County | Human Exposure Under Control? | Site-Wide Ready for Future Use? |
| CHEM – DYNE | HAMILTON, BUTLER | YES | NO |
| CLEVELAND TRENCHER | EUCLID, CUYAHOGA | STATUS UNAVAILABLE | NO |
| CPP POWER PLANT SITE | CLEVELAND, CUYAHOGA | STATUS UNAVAILABLE | NO |
| DELPHI VOC SITE | DAYTON, MONTGOMERY | STATUS UNAVAILABLE | NO |
| LIMA PLASTIC FIRE ER | LIMA, ALLEN | STATUS UNAVAILABLE | NO |
| MOUND PLANT (US DOE) | MIAMISBURG, MONTGOMERY | YES | YES |
| NEW LYME METALS | NEW LYME ASHTABULA | STATUS UNAVAILABLE | NO |
| PERRY & DERRICK PAINT SITE | NORWOOD, HAMILTON | STATUS UNAVAILABLE | NO |
| SPRINGVILLE MARSH | CAREY, N/A | STATUS UNAVAILABLE | NO |
| U.S. METAL FORM | CLEVELAND, CUYAHOGA | STATUS UNAVAILABLE | NO |
If you've worked in any of these occupations in the past and fear you may have been exposed to asbestos while on the job, you should visit a doctor immediately. Diagnosing your illness as early as possible is very important and can improve a patient's prognosis and give them more treatment options.
Schools and Other Aged Structures – Old building structures, especially schools, have been known to contain the mineral because of how much it was used in construction, even as recently as the 1970s, where peak building with asbestos occurred. If there happens to be any demolition or remodel in these older structures, the fibrous mineral could be expelled into the air, potentially exposing those in the environment.
A school in Berea, Ohio called Buckeye Education School, was accused of putting students directly at risk for asbestos exposure by putting them to work without ventilators or masks to remove the material out of a local fitness and community center. A school near Cleveland, Ohio, was accused of allowing students and volunteers to aid in removing the mineral from a building. If you are curious about the presence of this carcinogen in your child's school, reach out to the school. They are required to disclose this information.
Military – The US military was also a user of asbestos in many building capacities. Some include military bases, shipyards, Navy ships, boiler engine rooms, brake linings on military vehicles and aircraft, and even in mess halls and military barracks. Ohio has one of the largest Air Force bases in the country. Called the Wright-Patterson Air Force Base, it was built in the early 1900s and is northeast of Dayton, Ohio. Asbestos was discovered in the base years ago, but there were renovations and asbestos abatement projects put in place to remove the carcinogen whenever possible.
Ohio National and State Regulations Against Asbestos
NESHAP – The EPA has put together a national set of regulations called the National Emission Standards for Hazardous Air Pollutants (NESHAP) for asbestos control. This set of laws put responsibility in the hands of the contractors. They are required to provide notification for any renovation, demolition or construction on any known asbestos-properties, conduct thorough asbestos inspections, adhere to specific work practices, and to ensure proper disposal of asbestos products.
OAC – Ohio also has the Ohio Administrative Code (OAC) that consists of regulations designed to minimize asbestos emissions from demolition, construction, and renovation projects. Ohio's regulations are consistent with the NESHAP, as well. The OAC has also required program licenses and certifications for companies and persons directly involved with removal.
Think you've worked somewhere with high asbestos risk? Request a case evaluation to assess your chances for exposure.
Evaluate My Case
Legal Actions for Ohio Residents
If you were exposed to asbestos while on the job, odds are it was due to your employer's negligence, and you may be owed compensation. Fortunately, there are options. If you've recently been diagnosed with mesothelioma or other asbestos-related condition due to exposure while on a job site, talk to an experienced attorney about your case.
Even if you haven't been exposed while on the job, you could've made contact with the carcinogen through secondary exposure, and this still qualifies for compensation. Secondary, or indirect exposure occurs when a loved one or friend comes into contact with asbestos through contact with its fibers on a worker's skin, hair, or clothes. If this is the case, an experienced attorney can walk you through the next steps.
Treatment Centers Near Ohio
If you've been diagnosed with mesothelioma or other cancer related to asbestos exposure, it would be beneficial to visit a cancer treatment center. These centers contain several experienced cancer specialists. This way, you can receive care from medical professionals who have treated similar patients.
Some cancer treatment centers near Ohio are:
Ohio Cancer Treatment Centers
Kentucky Cancer Treatment Centers
Michigan Cancer Treatment Centers
Pennsylvania Cancer Treatment Centers
You Don't Have to Go Through This Alone
We have a lot of helpful resources on asbestos, mesothelioma, patient legal options, and more for anyone who needs it. The Environmental Protection Agency and National Cancer Institute also have a lot of pertinent information available, as well as forms for finding treatment centers, clinical trials, and support groups.
If you live in Ohio and would like to contact someone about contamination, you can call:
The Division of Air Pollution Control
Ohio EPA
Mark Needham
(614) 466 0061