Oncotelic Therapeutics Phase 2 OT-101 Clinical Trial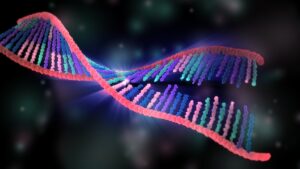 OT-101 Clinical Trial To Study Treatment Options For COVID & Cancer
Researchers will soon study a promising biological drug in a phase II clinical trial for mesothelioma. Immunotherapy and Oncology drug company, Oncotelic Therapeutics Inc., will open the trial in the spring of 2022 across a dozen treatment centers across the country. The California-based company hopes the drug, called OT-101, will increase the response to checkpoint inhibitors. The drug works by suppressing an immune response that otherwise allows tumors to grow. Researchers created OT-101 from complex molecules and living microorganisms.
The drug has also shown promising results in treating COVID-19 and certain cancers. In the clinical trial, patients with severe COVID-19 received OT-101 in combination with the drug Artemisinin. The drug can reduce the TGF-beta growth factor in cells infected with COVID and cancer cells.
Clinical trials will soon study the effectiveness and safety of OT-101 to treat glioblastoma, lung, and colorectal cancers.
Related: Drug Factory Implants Treat Mesothelioma Tumors
How The Treatment Works
Participants in the upcoming OT-101 clinical trial will also receive the standard treatment drug pembrolizumab (Keytruda). Keytruda is an immunotherapy drug that works with the immune system to kill cancer cells and shrink tumors. Researchers hope to see better responses in OT-101 compared to previous trials involving checkpoint inhibitor drugs.
Dr. Vuong Trieu, CEO of Oncotelic stated in the press release, "the groundwork laid down by OT101/IL-2 and OT-101/PD-1 will serve as the foundation for future strategic alliances for OT-101/CAR-T and OT-101/Vaccines."
With very few mesothelioma treatment options, clinical trials account for a significant portion of the research. Exposure to asbestos often causes mesothelioma, which occurs decades after initial contact. With thousands of new mesothelioma diagnoses each year, researchers still struggle to find answers but remain optimistic with emerging treatment options.
Combining checkpoint inhibitor drugs could improve mesothelioma treatment. The combination of nivolumab and ipilimumab was recently approved as a first-line treatment for pleural mesothelioma by the FDA. Both are checkpoint inhibitors, but the combination does not typically surpass the success of standard chemotherapy. OT-101 and the combination of immunotherapy drugs could be the answer for limiting the TGF-beta growth factor.
About the OT-101 Clinical Trial
The OT-101 clinical trial will open in March of 2022 to treat pleural mesothelioma. According to Oncotelic Therapeutics Inc., the anti-TGF-b drug has exhibited activity in cancer patients in previous trials, so it shows significant potential in both mesothelioma and COVID patients.
"This is the first of a series of planned clinical trials in patients with various solid tumors evaluating clinical benefit while also assessing a host of parameters associated with changes in the tumor microenvironment, including but not limited to T-cell infiltration, expression of various cytokines, and phenotypic and functionality changes pre-therapy versus post-therapy," said Chief Clinical Officer, Dr. Anthony Maida.
The trial will take place at various sites throughout the United States. If you're unsure how to go about inquiring about the clinical trial, Mesothelioma Hub is ready to help.
Last updated on August 1st, 2023 at 03:27 pm