10 Mesothelioma and Cancer Gifts for Patients and Caregivers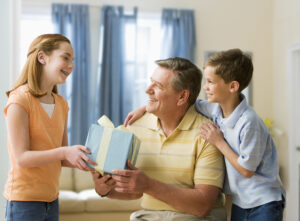 The holidays can be a tough time for cancer patients and their caregivers. The best mesothelioma cancer gifts for patients and caregivers offer a pleasant distraction and show your gratitude and support. Make loved ones feel valued by following these guidelines for gift giving.
How to Choose Gifts for Mesothelioma Patients and Caregivers
Gift-giving is a way to show you care about someone. If that someone has cancer or cares for someone with cancer, you might be unsure of what gift to give them. If you find yourself unable to come up with ideas, start by having a conversation with the patient or caregiver. They may indicate what they would like or need.
In general, mesothelioma cancer gifts that offer comfort and stress relief are key to keeping a positive attitude during times of struggle. Stress relief gifts involving one of their favorite activities can help them escape some of the negative feelings and cope better with mesothelioma during the holidays.
If you're having trouble finding a well-intentioned gift, try putting yourself into the shoes of a cancer patient. Follow our mesothelioma journey series to understand what cancer patients go through.
Top 10 Gifts for Mesothelioma Patients and Caregivers
Tangible Gifts
1. Meals
Treating a mesothelioma patient or caregiver to their favorite foods is a thoughtful gift option a loved one may enjoy. Be sure you know which foods they can and cannot have. Even simple foods can sometimes cause nausea and vomiting in cancer patients due to treatment. You can consult a registered dietician if you are unsure. Certain foods are good for a mesothelioma patient's diet during treatment.

For caregivers, certain places offer food delivery services that can save them time while they look after a loved one. Food delivery services can include grocery stores, restaurants, or meal subscriptions. 
2. Baked Goods
Baked goods are a specific kind of food that can hit a caregiver's sweet spot. A caregiver or mesothelioma patient may enjoy indulging in a local or home-baked good.
3. Journal
Whether you are a mesothelioma patient or are taking care of one, cancer can bring on emotions that cause mental health issues when left unprocessed. Gifting a journal can help mesothelioma patients or caregivers express how they feel. Journaling does a lot to aid your mental health, including:
Manage anxiety

Reduce stress

Cope with depression

Prioritize problems, fears, and concerns

Track symptoms

Provide positive self-talk

Identify negative thoughts
4. Hobby-Related Gifts
Giving a hobby-related gift is a thoughtful gesture. When your present references their favorite hobbies, such as sewing or reading, they will know how much you care about them. Hobbies that do not take much energy can help mesothelioma patients or caregivers take breaks from worrying about their disease.
5. Blanket
A soft blanket can make one of the best gifts for mesothelioma patients and caregivers. Cancer patients and caregivers often spend a lot of time in hospitals and treatment centers. A soft and cozy blanket can help them feel warm and a little more like home.
6. Comfortable Clothing
With constant trips to hospitals and appointments, cancer patients and their loved ones know all too well how uncomfortable hard chairs and examination tables can be. For safety purposes,  hospital rooms are often cold and lack soft surfaces. Give the gift of comfort and warmth through soft slippers, socks, pajamas, or robes.
7. Care Package
Care packages are a unique way to offer a gift. Often individualized, you can either make a care package yourself or buy one. Assemble a care package with their favorite items to help them through their journey, including cozy socks or blankets, candles, snacks, and lip balms. Some organizations offer cancer-specific and caregiver-specific care packages perfectly curated to their wants and needs. In general, a care package should offer a variety of positive surprises.
Intangible Mesothelioma Cancer Gifts for Patients and Caregivers
8. Massage
Patients and caregivers can benefit from a massage. This alternative care offers relief from stress and muscle aches associated with treatment. Mesothelioma patients can check with their insurance provider to see if a massage is eligible for reimbursement.
9. House Cleaning
Keeping a home clean is difficult when all energy is spent taking care of cancer patients or going through treatment. Negative consequences, however, can happen when living in a cluttered home. Cluttered homes increase feelings of stress, anxiety, and depression. Help patients and caregivers improve their environment and mental health by hiring a cleaning service or do it yourself.
10. Favorite Charity Donation
Some mesothelioma patients and caregivers insist on no gifts. Supporting an organization through donation is a thoughtful alternative. Cancer research organizations, hospitals, or other charitable programs can benefit from a small donation and mean a lot to the patient. Some patients or caregivers may prefer a donation to something unrelated, such as animal shelters.