Philadelphia Schools Still Battling Asbestos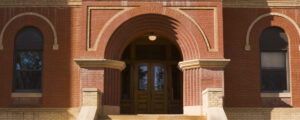 Asbestos in the School District of Philadelphia
The School District of Philadelphia (SDP) has been battling asbestos contamination in its facilities for almost two years. Also the eighteenth largest district in the US, SDP had several public schools and an early learning center close down after significant damage was found in structures contaminated with asbestos.
Some schools that had to close were Carnell Elementary, Clara Barton Elementary, Francis Hopkinson Elementary, James Sullivan Elementary, Alexander K. McClure Elementary, T.M. Pierce Elementary, Ben Franklin High, C.W. Henry School, the Franklin Learning Center, Science Leadership Academy, and the Pratt Early Childhood Center.
What's Asbestos?
Asbestos is a naturally occurring mineral that was once an insulator and protector of building products, materials, and infrastructure. It was resilient and malleable and could be manufactured with other products to protect them against wear from heat, electricity, and chemical corrosion.
Industries all over the United States and beyond widely used asbestos in many capacities. Once fondly referred to as a 'miracle mineral,' it wasn't until the late 1970s that doctors and scientists began noticing the latent, harmful effects on humans from prolonged exposure to the mineral in certain circumstances. Asbestos is now classified as a carcinogen, or cancer-causing substance, by the National Toxicology Program (NTP), the World Health Organization (WHO), and other national public health agencies. Today, most use or distribution of asbestos is banned. There are national laws on how to manage, remove, or further use asbestos, with hefty consequences to the liable party when broken.
How Dangerous Exposure Happens in Schools
Schools built before the 1970s (before the use of the mineral was outlawed) most likely have some level of asbestos somewhere. Especially because older buildings can equal a higher risk of exposure to asbestos-containing products that have deteriorated from age.
Asbestos that's packed away in the insulation of a well-maintained wall can't cause harm, but when the walls are crumbling and insulation is falling or otherwise exposed, that's when things get dangerous. When asbestos fibers become airborne and make their way into the lungs via inhalation, damage can set in. This happens if tiny asbestos fibers get lodged in the throat or other tissues of the body when ingested, potentially causing cancer.
Products found in schools that could be made or coated with some form of asbestos include insulation materials, door gaskets, window panels, hot water and steam pipes, furnaces, and boilers, popcorn ceilings, textured paint, floor tiles, drywall, adhesives, water tanks.
Asbestos can sometimes take over fifteen years after exposure to cause diseases like mesothelioma. This makes it even harder for some people to pinpoint the source of exposure. Some people who develop mesothelioma from a contaminated product don't even realize they ever came in contact with it.

Diagnosed with mesothelioma? Learn how to fight this life-altering disease.
When considering the schools of SDP, faculty and students alike have begun to notice things. They've seen the crumbling walls, peeling paint, and exposed pipes that naturally happen to any structure built decades in the past. Structures that contain uncovered asbestos are dangerous to faculty, students, and parents. SDP has taken some action to rid asbestos from the schools of Philadelphia but has come into some problems allocating its resources and funding.
Here's what's happened so far.
Timeline for Asbestos Environmental Scare in Philadelphia
The asbestos crisis didn't just happen in one day. Several things happened first that led up to the events in Philadelphia happening today.
In 2019, a Philadelphia school teacher developed and was diagnosed with mesothelioma from contact with pipes that had damaged asbestos insulation. This, paired with renovations at Benjamin Franklin High School and the Science Leadership Academy, brought attention to the district's rampant asbestos contamination. Many structures had exposed pipes that were coated with the toxic material that needed to be removed before students could re-enter.
In January of 2020, The Philadelphia Federation of Teachers (PFT), sued the SDP, stating that they didn't perform adequate asbestos testing and, in turn, were negligent to the threat of asbestos. Asbestos material was found in at least 10 other buildings. Some have opened again, and others have delayed. Still, others have not opened back up at all due to a lack of resources and funding for adequate removal of the toxin.
In March 2020, schools that did reopen had to close again because of coronavirus. Since then, the Philadelphia school district has been in an ongoing battle with removing dangerous levels of asbestos from the community behind closed doors. Poorly conducted asbestos removal projects and construction did nothing to help the issue.
Late February of 2021, after coronavirus vaccines are available in the community, SDP begins the first phase of reopening, despite continued asbestos threats in its schools. Poor ventilation in core building structures and lack of funding for adequate remodels and asbestos removal only exacerbate the issue.
Gross underfunding is a problem that's plagued the Philadelphia school district for many years. Most schools were built before World War II, with many district infrastructures containing over 11 million square feet of material containing asbestos. Inspectors estimate over three billion in asbestos removal costs. 31 Philadelphia schools will close permanently.
How Philadelphia Parents Can Help
Talk to children about the hazards of asbestos and how to avoid exposure. If they attended schools with contamination issues, ask them about the classrooms they've spent time in. Were they exposed to pipes, crumbled structures, peeling paint, or other depleted materials? Did they go in the basement, attic, or other worn-down rooms? Parents who are concerned can contact the SDP or the local Environmental Protection Agency.