Pericardial Mesothelioma Added to Social Security Disabilities List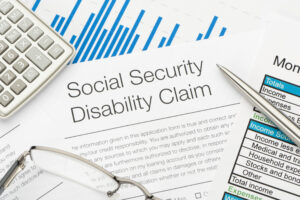 Pericardial mesothelioma patients now have the option to receive quick financial assistance through the Social Security Administration (SSA). The SSA announced last month the addition of 12 new medical conditions to its Compassionate Allowances program. Pericardial mesothelioma is one of the 12 conditions.
Pericardial Mesothelioma Added to Program
As a disease on the Social Security Disabilities List, pericardial mesothelioma patients can receive financial assistance sooner through the SSA to cover treatment costs. Commissioner of Social Security, Kilolo Kijakazi, announced the expansion of the program in a press release.
Kijakazi stated, "Our Compassionate Allowances program helps us address barriers by helping accelerate the disability application process for people who are likely to get approved for benefits due to the severity of their medical condition."
The new process will allow a pericardial mesothelioma patient's disability application process to be put on an acceleration list for disability compensation. Patients with pleural mesothelioma or peritoneal mesothelioma were already added to the program prior to the announcement.
More than 700,000 people with at least one of at least 254 different conditions have been approved through the process. Other diseases on the list include Choroid Plexus Carcinoma, CIC-rearranged Sarcoma, Refractory Hodgkin Lymphoma, and others.
Compassionate Allowance Program and Mesothelioma
The Compassionate Allowances Program helps Social Security prioritize who receives disability benefits first based on the severity of a disability.  The SSA established the program in 2008 and included diseases that caused dire need for benefits, including leukemia and amyotrophic lateral sclerosis (ALS).
When someone applies for disability benefits, the decision may take 6-12 months. When a patient qualifies for Compassionate Allowances, they can receive funds while the rest of their application processes. Patients or their families are not required to pay back any funds issued to them if their claim gets denied months later.
Pericardial mesothelioma patients who receive aid through the program can put the benefits towards a variety of cancer-related costs besides medical bills and treatments, including end-of-life care, travel costs, and loss of income.
Additional Mesothelioma Financial Assistance and Compensation
Pericardial mesothelioma financial assistance is not just limited to social security benefits. There are over 40 different sources of financial assistance and patients can receive funds from social programs, non-profits, or legal compensation.
Patients whose cancer occurs from occupational asbestos exposure can receive compensation by filing a personal injury claim against the companies that manufactured asbestos products. Veterans with mesothelioma can receive additional compensation through the U.S. Department of Veterans Affairs (VA).
Patients with pericardial mesothelioma can also apply for social security disability benefits online, by phone, or in-person to start the application process. Find out more information about the process through the SSA's disability page.