Pennsylvania Superfund Sites
Pennsylvania ranks 4th out of 50 states for total deaths related to asbestos exposure. Approximately 915 people die from asbestos-related diseases each year.
Get Free Mesothelioma Guide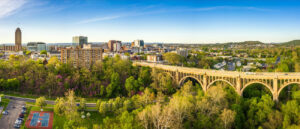 Asbestos Exposure in Pennsylvania
Asbestos was once known as a wonder mineral that was extremely valuable to the construction industries, civilian and military. Because the mineral was known to be fire-resistant, durable, and cost-effective, it was used often for insulation, roofing, brake linings, and in other capacities. Later, researchers discovered that the ingestion or inhalation of its fibers could have long-term effects on a person's health. Common related conditions include mesothelioma, lung cancer, and asbestosis. Due to the vast industrial scene in Pennsylvania, the state ranks fourth in the U.S. for deaths related to asbestos exposure.
High-Risk Areas
Some locations in Pennsylvania are at a higher risk of asbestos exposure than others. It's best to avoid these areas altogether, especially if the mineral is in a place where it can be disturbed. Its fibers are especially harmful if disrupted, for instance, during construction, demolition, and renovation projects. These types of disturbances cause the carcinogenic fibers to be expelled into the air, making them easier to be ingested or inhaled by workers or nearby residents. When a worker comes into direct contact with asbestos, this is also known as primary asbestos exposure. Secondary exposure occurs when a worker transfers the fibers to a family member or loved one via person to person contact with skin, hair, or clothing.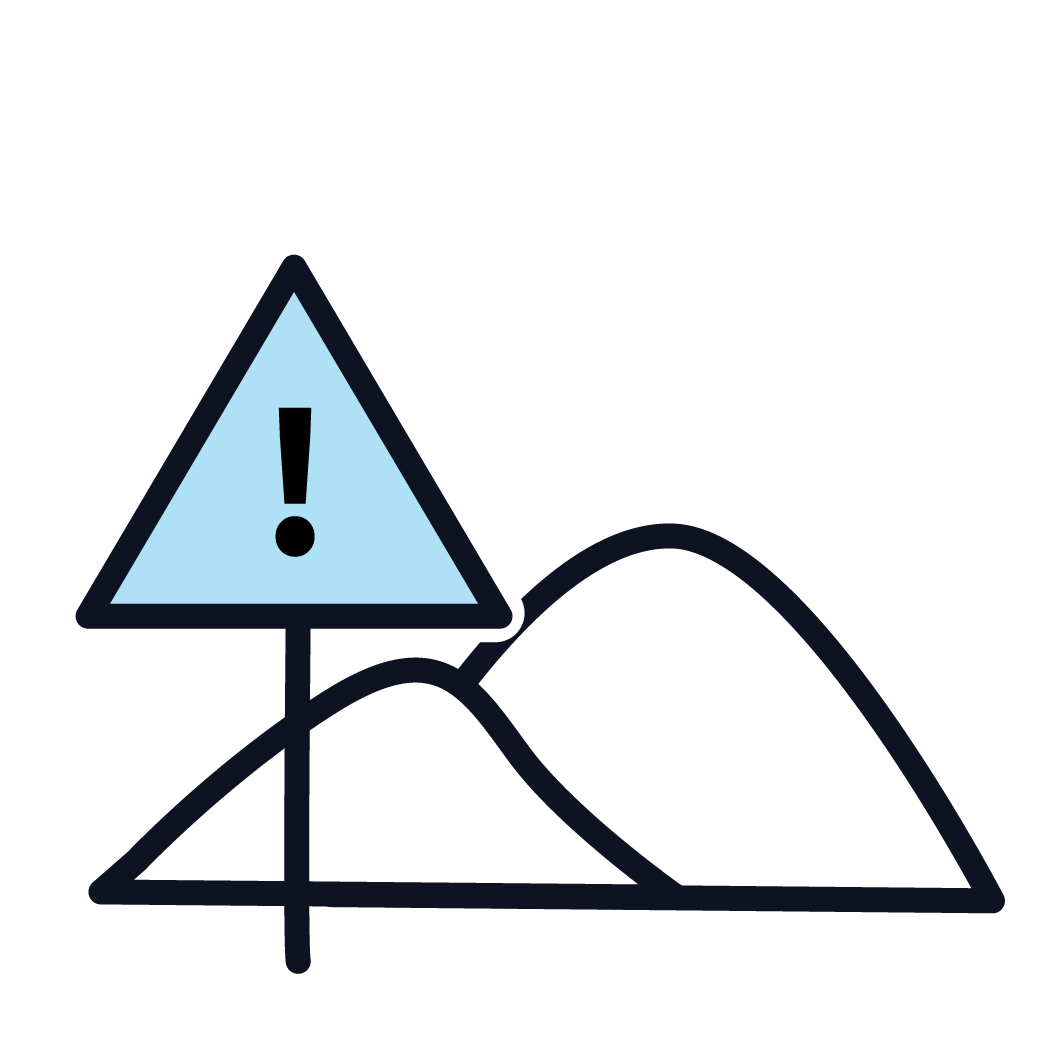 Environmental
There are a few deposit locations in Pennsylvania where asbestos was mined. In the early 1900s, Pennsylvania was involved in some small-scale mineral mining. Typically, it was extracted from altered rock bodies enriched in minerals. Too, asbestos has been found in copper deposits around the state. According to the United States Geological Survey, there are four past asbestos producers in Pennsylvania; all other encounters of the mineral are occurrences. Former mines are:
Gladwyne Quarries
The Village Green (Hannum) asbestos pits
The Rockdale (Jacob Side's) pits
Smedley's asbestos mine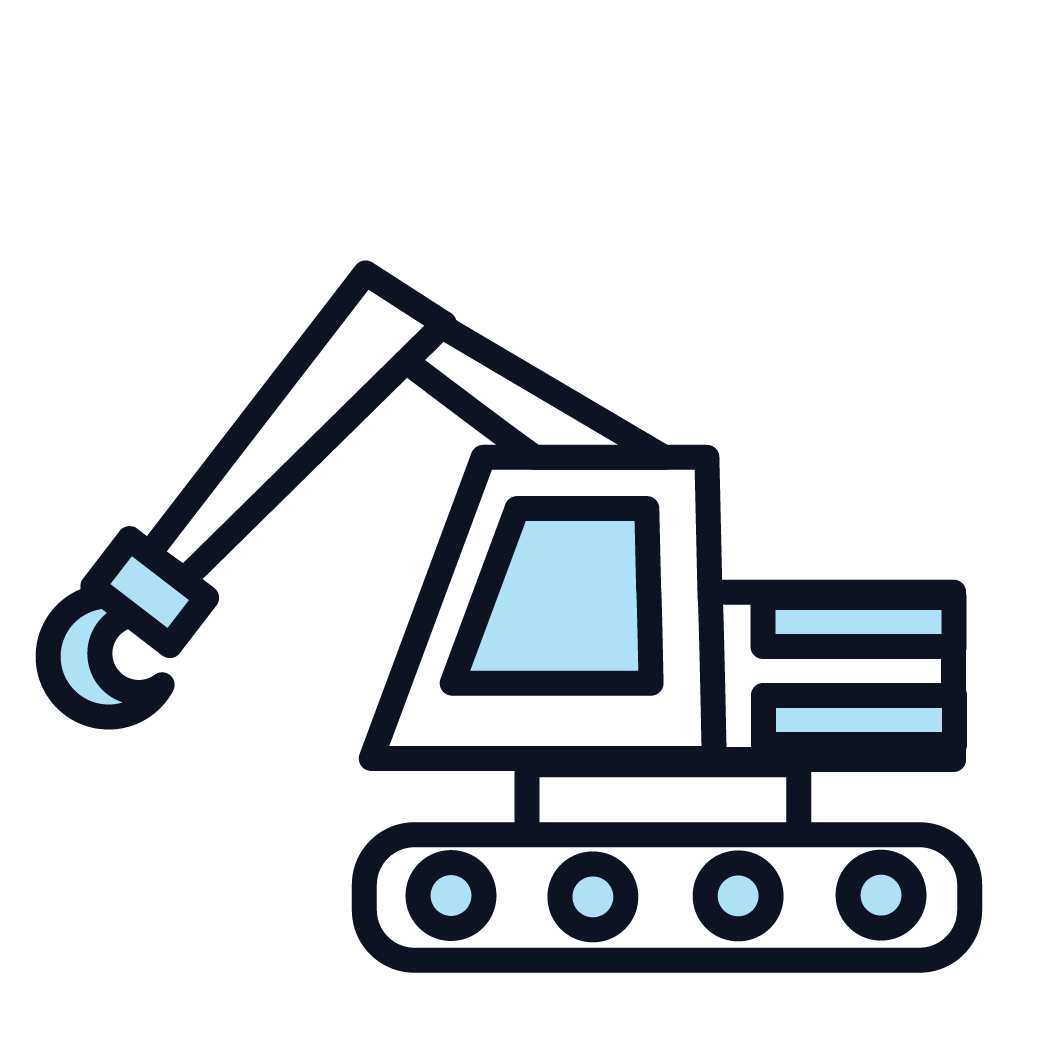 Occupational
Before the 1980s, many industrial and occupational structures throughout Pennsylvania were built with the toxic material including school buildings. Teachers, miners, demolition crews, steel, construction, and dockworkers or shipyard workers are all high-risk occupations for asbestos exposure due to how much time they spend in the contaminated space and how heavily the substance was used in the development of these structures.
For thousands of students and teachers, the likelihood of encountering asbestos in Pennsylvania school buildings was so high that the Philadelphia School District assembled a staff nicknamed the "A-Team," with specialized skill in tracking and removing asbestos safely and efficiently. To further aid this cause, district members conduct visual inspections every six months.
In another branch of federal service, the U.S. military utilized asbestos in the construction of their military bases, barracks, tools, on their vehicles, ships, shipyards, and in several other building capacities. In fact, veterans make up 30 percent of mesothelioma victims. One significant military base in Pennsylvania that's been linked to exposure was the Harrisburg National Air Guard Base, which also shares a space with the Harrisburg International Airport.
The structures with asbestos have been closed off, and the buildings are virtually abandoned, but they can be seen by travelers along Route 230/ West Harrisburg Pike, across the road from the Middletown Home. Due to a lack of funding, these buildings will remain intact but still shut down.
Schools with the highest number of damaged asbestos locations are:
| School Name | Reports of Asbestos |
| --- | --- |
| Frankford High School | 94 |
| Lewis Elkin School | 69 |
| Overbrook High School | 62 |
| Robert Morris School | 57 |
| Academy at Palumbo | 51 |
| George W. Sharswood School | 51 |
| John B. Kelly School | 51 |
Superfund Sites
There are several thousand contaminated sites around the country. These exist because companies dump, abandon, or otherwise improperly manage hazardous waste. After a few notable incidents, Congress passed the CERCLA (Comprehensive Environmental Response, Compensation, and Liability Act) in 1980.
CERCLA has also been known informally as Superfund. Superfund sites consist of the Environmental Protection Agency (EPA) managing and enforcing the cleanup of specific polluted industrial areas. The Superfund will hold the organization(s) or party responsible for administering the cleanup themselves or for reimbursing the government for their remediation. If no one claims responsibility, Superfund will "fund" the EPA and allow it to remove the toxins.
Superfund sites in Pennsylvania due to asbestos exposure include:
Site Name

PA City

Human Exposure Under Control?

Site-Wide Ready for Future Use?

AGMET CORP
Delano
Status Unavailable
No
AMBLER ASBESTOS PILES
Ambler
Yes
Yes
AUSTIN AVENUE RADIATION SITE
Delaware County
Yes
Yes
BORIT ASBESTOS
Ambler
Yes
Yes
DORNEY ROAD LANDFILL
Upper Macungie Township
Yes
Yes
PITTSBURGH CUT FLOWER COMPANY SITE
Richland TWP
Status Unavailable
No
PUBLICKER INDUSTRIES INC.
Philadelphia
Yes
Yes
REVERE CHEMICAL CO.
Nockamixon Township
Yes
Yes
STENTON AVENUE ASBESTOS SITE
Philadelphia
Status Unavailable
No
WEST SONGBIRD ROAD ASBESTOS SITE
Bradford Township
Status Unavailable
No
Pennsylvania Regulation Against Asbestos
The EPA had long recognized the need for asbestos regulation and passed a set of rules called the National Standard for Hazardous Air Pollutants (NESHAP). The state of Pennsylvania chose to adopt the NESHAP and has also placed its own regulations for controlling exposure to the mineral further. More specifically, the NESHAP and Pennsylvania's state regulations are put in place with the goal of minimizing chances for the release of hazardous fibers during all activities that require contact with the carcinogen.
Think you've worked somewhere with high asbestos risk? Request a case evaluation to assess your chances for exposure.
Evaluate My Case
Overall, these federal and state regulations require specific work practices to be put into place and followed by building owners, managers, and workers. The rules cover anyone involved in the demolition and renovation of all facilities, including structures, installations, and buildings. These regulations also include commercial and public structures and residential dwellings with more than four units.
Some regulation specifics include the requirement of all building owners and managers to notify their local Department of Environmental Protection (DEP) before the demolition, construction, or renovation of any structures that contain asbestos. The Department of Labor and Industry (DOLI) also makes it unlawful for anyone to participate in any related occupation in any building without proper certification. Occupations include but are not limited to:
Workers
Supervisors
Project Designers
Inspectors
Management Planners
Contractors
The DEP regulates the removal, collection, transportation, and disposal of asbestos-containing materials (ACMs), while the Bureau of Air Quality of the DEP's Office of Waste, Air, and Radiation Management regulates the NESHAP regulations. Furthermore, the DOLI enforces the state's asbestos certification and licensing rules.
Legal Action for Pennsylvania Residents
If a doctor diagnoses you with mesothelioma or other asbestos-related condition, you may be eligible for compensation from the companies involved. In many cases, employers knew about contamination in their worksites and didn't inform their employees. In other cases, organizations continued to distribute asbestos products to industrial sites, further contaminating those involved in the handling of the mineral.
Treatment Centers Near Pennsylvania
Finding out you are diagnosed with mesothelioma or other asbestos-related condition can be overwhelming. However, Cancer Treatment Centers have seen it all before and can offer you specialized care with experienced cancer specialists. Cancer treatment centers near Pennsylvania are:
Pennsylvania
New Jersey
New York
Ohio
Talk With An Experienced Lawyer
An experienced attorney can navigate the complexities of your situation and give you some informed advice on filing a claim if they decide that's the best option for you. The lawyer can help gather all relevant paperwork, interview asbestos companies, and put together a claim on your behalf. Benefits received for negligent exposure can aid patients and their families in offsetting the cost of medical treatment and lost wages.