Opdivo (Nivolumab) and Immunotherapy
OPDIVO® is the brand name for the immunotherapy drug, nivolumab. The drug is approved by the U.S. Food and Drug Administration (FDA) to treat small cell lung cancer, non-small cell lung cancer, melanoma, advanced kidney cancer, squamous cell carcinoma of the head and neck, liver cancer, and bladder cancer.
Get Free Mesothelioma Guide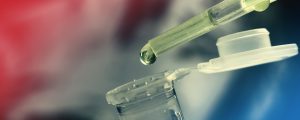 What Is Opdivo (Nivolumab)?
Opdivo is an immunotherapy drug manufactured by Bristol-Myers Squibb. The drug works with the immune system's T-cells, to aid in recognizing and attacking cancer cells. The drug was first approved by the U.S. Food and Drug Administration (FDA) in December of 2014 for doctors to treat advanced melanoma.
Opdivo is not approved to treat mesothelioma, but current clinical trials are testing its safety on mesothelioma patients. Researchers believe immunotherapy drugs like Opdivo may provide alternative therapeutic options as a second and third-line treatment for patients with relapsing malignant pleural mesothelioma.
How Opdivo Works
The body needs the immune system as a defense against illness and disease that can attack organs. The immune system uses T-cells to help it recognize threats like cancer cells. However, some cancer cells are able to disguise themselves, using PD-L1 and/or PD-L2 proteins, preventing T-cells from attacking and eliminating them. When T-cells cannot locate and attack cancer cells, cancer can spread to other parts of the body.
The medication may help T-cells recognize and attack cancer cells by blocking the cancer cells' ability to disguise themselves. The drug interacts with the PD-L1 and/or PD-L2 marker that binds to the PD-1 receptors, located on the surface of T-cells.
The drug is administered and infused by intravenous therapy (IV). The recommended dose of the immunotherapy drug is one milligram of medication per kilogram of the patient's weight (mg/kg), over 30 minutes, and often followed by three mg/kg of the immunotherapy drug ipilimumab (YERVOY®) for 90 minutes. Cancer patients typically receive this treatment every three weeks for up to four doses or until the body has reached unacceptable toxicity.
Know your cancer treatment options.
Download our guide to get the latest information about mesothelioma treatments, clinical trials, complementary and emerging therapies.
Download Guide
Medication Side Effects
While the drug allows T-cells to attack cancer cells, the drug can also cause T-cells to attack healthy cells within organs and tissues throughout the body. In turn, this can affect normal bodily functions, which may cause serious or life-threatening side effects. Side effects can happen during or after treatment. Common side effects from Opdivo may include:
Abdominal pain
Back pain
Constipation
Cough
Decreased appetite
Diarrhea
Feeling tired
Fever
Headache
Itchy skin
Nausea
Pain in muscles, bones, and joints
Rash
Shortness of breath
Upper respiratory tract infection
Vomiting
Weakness
Serious side effects from Opdivo may include:
Hormone gland problems (especially the thyroid, pituitary, adrenal glands, and pancreas)
Inflammation of the brain (encephalitis)
Intestinal problems (colitis) that can lead to tears or holes in your intestine
Kidney problems, including nephritis and kidney failure
Liver problems (hepatitis)
Lung problems (pneumonitis)
Problems in other organs
Severe infusion reactions
Skin problems
Infusion-related reactions may include:
Chills
Difficulty breathing
Dizziness
Feeling like passing out
Fever
Flushing
Itching
Rash
Shaking
Opdivo in Clinical Trials
While the FDA hasn't approved Opdivo for mesothelioma treatment yet, the drug is available to mesothelioma patients through clinical trials. Several current and past clinical trials around the world have tested its success in treating mesothelioma patients as a single therapy or in combination with other drugs.
A Dutch study at the Netherlands Cancer Institute in Amsterdam began the first mesothelioma clinical trial for the drug in 2015. The study included 28 patients with recurrent pleural mesothelioma. Results from the study were promising to specialists and researchers after it met the primary goal of improving the disease control rate (DCR), where cancer shrinks or does not grow. According to study results, the disease control rate at three months improved 20 to 40 percent.
A multicenter phase II French study concluded with impressive results in 2017. The trial, which included 125 patients with recurrent mesothelioma, measured the effectiveness of Opdivo in combination with Yervoy. The combination of the two drugs as a standalone treatment resulted in an increase of DCR compared to patients receiving only Opdivo. According to lead researcher Dr. Arnaud Scherpereel, the increased DCR of 50 percent was much higher than studies testing other second-line treatments.
The results from the French study led Bristol-Myers Squibb to begin a phase III clinical trial in 2016 for mesothelioma patients testing the combination of the immunotherapy drugs Opdivo and Yervoy compared to standard chemotherapy treatment using pemetrexed and cisplatin or carboplatin. The trial, which is still active, includes cancer patients from 20 countries. According to the trial, early information indicates its effectiveness involving the drug combination in second and third-line treatments.
Mesothelioma Immunotherapy Treatment
While standard treatment options like chemotherapy, radiation, and surgery continue to improve, researchers also believe immunotherapy shows promise in treating mesothelioma. Multiple clinical trials testing immunotherapy drugs like Opdivo. To learn more about treating mesothelioma, download our free mesothelioma guide.