ONCOS- 102 for Pleural Mesothelioma
ONCOS – 102 is an emerging targeted therapy that works by locating cancer cells and replicating inside of them, causing cell death while leaving healthy cells unharmed.
Get Free Mesothelioma Guide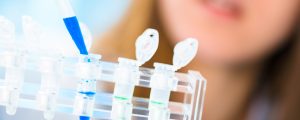 What's ONCOS- 102?
A medication that's a form of targeted therapy for cancer patients, ONCOS-102, was developed by a company known as Targovax. The treatment was designed to target and replicate inside of cancerous cells only, killing them and leaving healthy cells untouched. This drug was tested out in clinical trials and has been found to treat pleural mesothelioma, a cancer that affects the lining of the lungs.
Targovax Immuno-Oncology Company
The primary engineer of ONCOS- 102, Targovax, is a clinical-stage immuno-oncology company. This means that they focus on creating products that can stimulate the immune system to better fight off difficult tumors. Targovax has tested the medication in mesothelioma, melanoma, and peritoneal cancers, and has found favorable results.
How ONCOS- 102 Works
Researchers and scientists have been testing the therapeutic use of viruses to fight tumors for the past 20 years. ONCOS- 102 is a genetically modified oncolytic adenovirus that was developed with a stimulatory molecule known as GM-CSF. This molecule, paired with the adenovirus helps the immune system to better locate and fight tumors. Oncolytic viruses can be used for cancer therapy because they are viruses with the ability to target, infect, and break down abnormal cells while leaving the healthier cells unharmed.
ONCOS- 102 is injected into the tumor by a doctor or medical professional. It works by replicating and spreading inside tumors only, quickly causing cell death that, in turn, stimulates an immune response. This allows for minimal side effects in cancer therapy.
Side-Effects of ONCOS – 102
All treatments and therapies come with some side effects. Since this medication only attacks unhealthy cells, a patient will have fewer adverse reactions than with other therapies. ONCOS- 102 is an adenovirus, meaning that it can cause respiratory or stomach infections. Some of the most common side effects a patient may experience include flu-like symptoms and a fever.

Know your cancer treatment options.
Download our guide to get the latest information about mesothelioma treatments, clinical trials, complementary and emerging therapies.
Download Guide
Clinical Trial Testing
This medication was tested and developed in clinical trials. These are studies where doctors and researchers invite patients to try emerging treatments under a controlled and observed environment with medical professionals there to observe and moderate. Some clinical trials are free, some pay you to attend, and others you have to pay to be in attendance.
Clinical trials can be helpful because they offer newer therapy options in addition to the standard multimodal cancer treatment plans. It's important to understand, however, that these trials should not replace conventional treatments. They are only a second option or to be used with other standard therapies. Your doctor will have the best course of action mapped out for you after some initial tests and examinations.
Some trials have discovered that ONCOS- 102 can be used successfully in conjunction with other cancer medications. For mesothelioma, when used with chemotherapy drug Alimta, Keytruda, or Platinol, there have been positive results. It's currently being tested in conjunction with an immunotherapy drug known as Durvalumab.
Talk to your Healthcare Professional
Only your doctor will be able to determine if ONCOS-102 is suitable for treating mesothelioma or other cancer. Your doctor will probably want to test you to determine what the most effective method of treatment is, based on general health and what stage of mesothelioma you're in. ONCOS- 102 is a newer medication, meaning your local medical center may have a different treatment plan in mind for you.
If you're interested in emerging treatments and therapy to help treat your disease, the National Cancer Institute has a helpful list of available clinical trials that they endorse.