Risk of Asbestos Exposure in Nevada Casinos
Over 300 Nevada residents have passed away from mesothelioma or asbestosis, according to the Centers for Disease Control and Prevention. Exposure to asbestos is the leading cause of both illnesses. Nevada residents may have been exposed to the carcinogen at home, work, or commercial buildings.
Get Free Mesothelioma Guide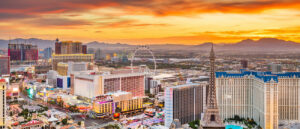 Asbestos Exposure and Mesothelioma in Nevada
Asbestos is a group of fibrous minerals mined and manufactured into a variety of industrial components such as insulation, boilers, and pipe coverings. The mineral can also be found in residential applications, like textured paints, paper products, siding, or roofing shingles. In some cases, the mineral can be easily crumbled and sent airborne as dust. Exposure to the dust may lead to inhalation or ingestion of the fibers that become stuck in the lining of the lung, abdominal, or heart cavity. Exposure to the cancer-causing mineral can lead to the development of serious illnesses like mesothelioma, asbestosis, or lung cancer.
The dangers of the toxin have been documented since the early 1900s. Yet, it was not regulated until the 1970s. For decades, thousands of Nevada residents were exposed to the carcinogen in their homes, workplaces, and public buildings.
Asbestos Shipments to Nevada
The state received large shipments of the carcinogen from Libby, Montana. The supplier, W.R. Grace, was responsible for the exposure of an entire community in Montana and certain cities throughout nearly every state in the country. The company mined large amounts of silver, clay, phosphate, tin, and ore. From the 1920s until 1990, the company shipped several million tons of ore across the United States from its mines in Libby. Unknown to many, shipments of the ore contained asbestos. Las Vegas, Gerlach, Empire, and Overton received over 37,000 tons of contaminated Libby ore from nearly 500 shipments between 1948 and 1993.
Several companies received and processed the contaminated vermiculite ore, including U.S. Gypsum Company, Pabco Gypsum/Johns Manville, and Flintkote Company Gypsum Products Division. Employees and nearby residents were exposed to small amounts of the toxin found in surrounding contaminated air and soil.
Occupational Asbestos Exposure in Nevada
Much of Nevada's economy relied on occupations like construction, manufacturing, or industrial work. These were common places for exposure. Additionally, industrial machinery often used asbestos to insulate equipment. Commonly, friction between moving parts caused fibers to crumble and become breathable.
Construction workers experienced significant exposure throughout casinos, hotels, homes, and other businesses. Workers may have come into contact with the toxin through airborne fibers from rollboard, millboard, certain automotive parts, or fiberboard. Today, demolition and renovation crews working in older structures, especially those built before 1970, face some of the highest risks of hazardous exposure.
In addition to construction, Nevada's chemical plant industry was responsible for significant employee exposure. The toxin was used to prevent chemical reactions and protect workers. Former Nevada chemical plants like Montrose Chemical Corporation were found to contain asbestos in pumps, boilers, cement, pipes, and even workers' protective clothing.
Naturally-Occurring Asbestos in Las Vegas
For most of the state of Nevada's history, naturally-occurring asbestos deposits went undiscovered. In 2011, however, a study by the University of Nevada–Las Vegas medical geologist Brenda Buck found an asbestos-like mineral, palygorskite, at Nellis Dunes Off-Highway Vehicle Recreation Area, about fifteen minutes outside of Las Vegas. The study led the way to the discovery of significant deposits in southern Nevada.
Subsequently, it was determined that residents in the area were being exposed to the toxin not just through occupation, but also in their everyday environment. Around 20 percent of the surface area of Clark County is likely contaminated with asbestos or similar minerals. Over time, erosion from rain and high heat brings small deposits of the carcinogen to the surface. Recreational activities like horseback riding, running, hiking, bicycling, and off-road-vehicle use in the area put residents and visitors at risk of exposure to airborne fibers.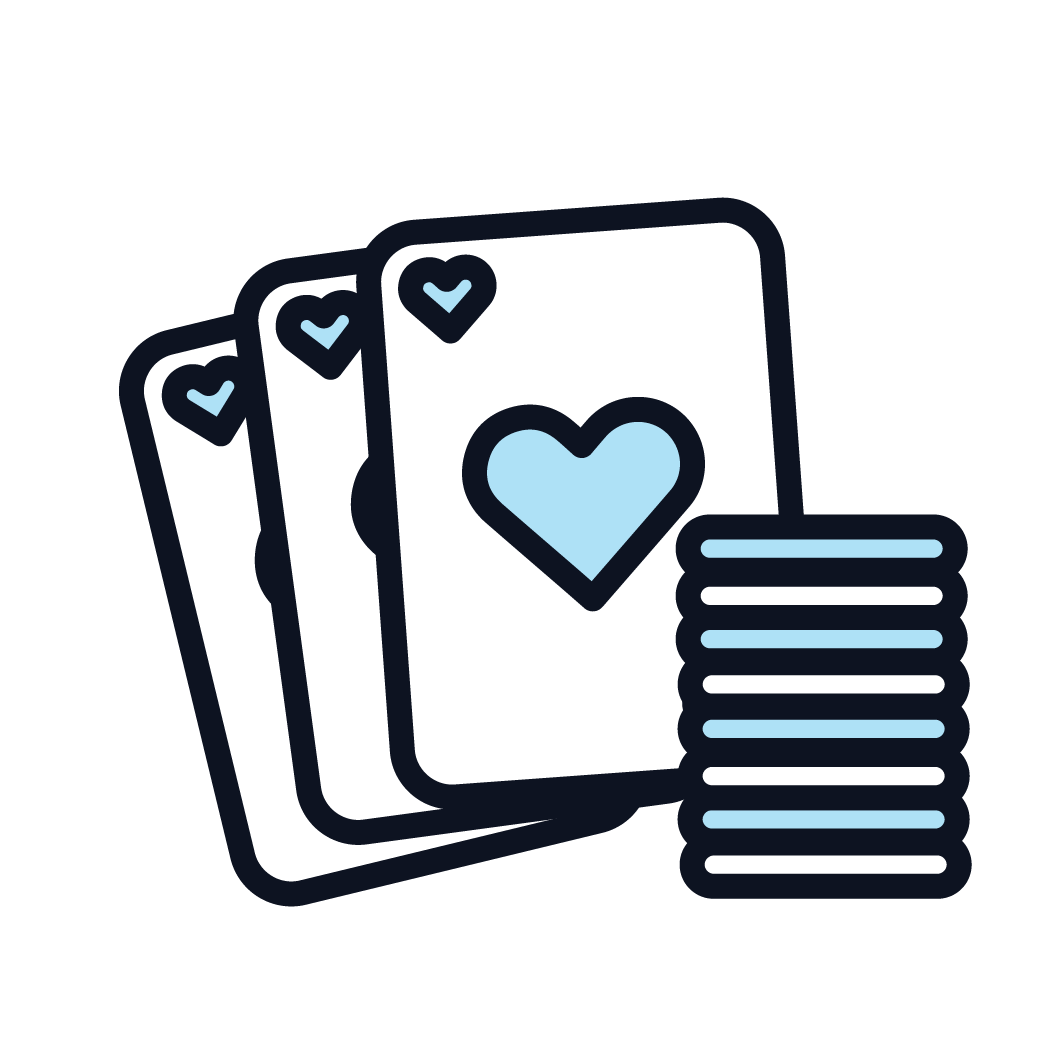 Asbestos Exposure in Casinos
Upscale casino hotels lined with neon lights on the Las Vegas Strip were once commonplace for the toxin. Casinos built before the 1970s, like the Flamingo Hotel and Caesars Palace, exposed thousands of construction workers.
Negligent remodeling procedures at the Flamingo Hotel exposed workers in the early 2000s, initiating a large state and federal investigation. The investigation found remodeling activity exposed workers and casino patrons to hazardous dust. The casino was required to pay thousands of dollars in legal fines for the violations.
Several Las Vegas casinos filed paperwork for asbestos abatement or encapsulation projects with the Clark County Department of Air Quality Management, including:
Bally's Casino
Binion's Horseshoe
Caesars Palace
Harrah's Casinos
Landmark Hotel and Casino
Las Vegas Hilton
Las Vegas Sands
Sands Las Vegas
Tam O'Shanter Motel
The Venetian
Vagabond Inn
Today, the Strip is mostly asbestos-free and heavily monitored for contamination.
Asbestos Disposal Sites
It's illegal to throw away products that contain asbestos without proper packaging. Some landfills in Utah are permitted to accept the carcinogen. Working at or visiting these landfills can lead to airborne exposure. Utah landfills that accept the toxin include:
Douglas County Landfill, Lake Tahoe, NV
Elko County Landfill, Fallon, NV
Lockwood Landfill, Lockwood, NV
Mustang Landfill, Mustang, NV
Silver State Disposal Company, Las Vegas, NV
Sunrize Landfill, Las Vegas, NV
The Sunrise Mountain Landfill operated from 1953 to 1993 and received 18 million tons of solid waste from the Las Vegas area. Over time, erosion from severe weather resulted in the contamination of the Las Vegas Wash and Lake Mead – the area's main sources of drinking water. Contaminants included solid waste, medical waste, sewage sludge, hydrocarbon-contaminated soils, construction waste, and asbestos.
In 2008, the owners of the landfill were fined $1 million for violating the EPA Clean Water Act. The owners were required to implement stormwater controls, an armored engineered cover, methane gas collection, groundwater monitoring, and long-term site operation and maintenance.
Legal Help for Nevada Residents
Nevada residents who developed an asbestos-related condition as a result of corporate negligence may be eligible for compensation. According to the state's statute of limitations, residents have two years to file a personal injury claim after receiving a mesothelioma diagnosis.
If a loved one has passed away from mesothelioma, they may file a wrongful death lawsuit within two years following their death. Learn more about mesothelioma lawsuits with access to our free mesothelioma guide.