Asbestos Industries in Michigan
The State of Michigan ranks 12th in the United States in asbestos-related deaths. Over 1,600 Michigan residents have died from either mesothelioma or asbestosis. If you are a resident of Michigan, there is a chance you could have been exposed to the carcinogen.
Get Free Mesothelioma Guide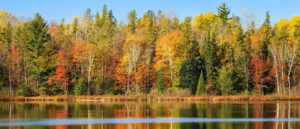 Asbestos Exposure in Michigan
Asbestos is a mineral that was mined, produced, sold, and consumed throughout the world. It wasn't until much later that it was discovered to be a cancer-causing substance. During the 1900s, the United States used the carcinogen in nearly every application possible and Michigan's large industrial history was dependent on asbestos and its many uses. Residents of the state who worked with the mineral or were exposed are at risk of developing an asbestos-related illness, such as mesothelioma, requiring a combination of treatment modalities.
Michigan Industries That Used Asbestos
Due to the presence of automobile and shipbuilding industries, Michigan was once one of the country's largest consumers of the carcinogenic mineral. Asbestos exposure, and the risk of developing mesothelioma, is linked to several industries and job sites. These sites include auto factories, industrial mills, hospitals, chemical plants, schools, and vermiculite plants. Industrial facilities linked to exposure include:
Dow Chemical Company
General Mills
Kellogg's
Marathon Oil
Post Cereal Company
Ralston Purina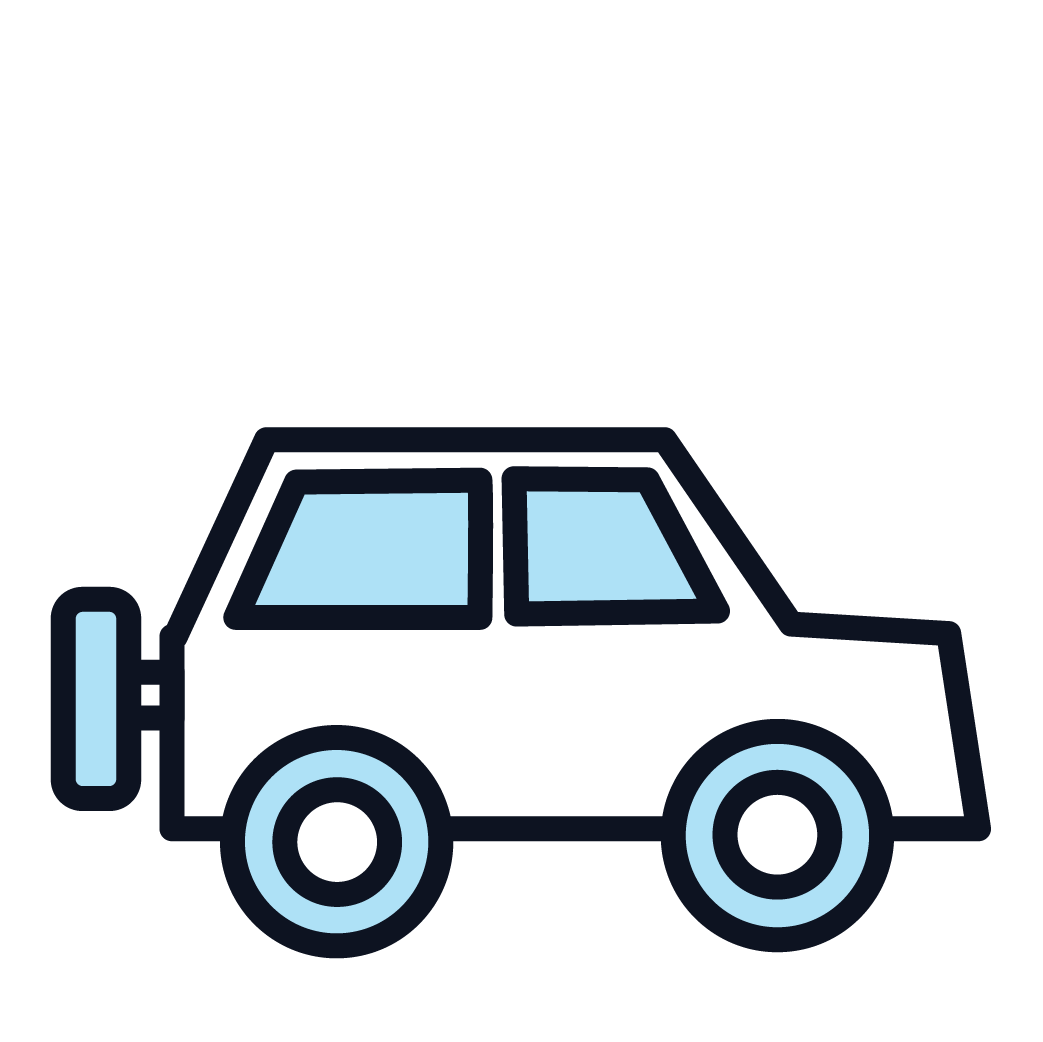 Automobiles
Henry Ford founded the automobile industry in Detroit in the early 1900s. Since then, Detroit has been one of the biggest automotive producers in the country. Automotive manufacturers in Michigan are responsible for a high rate of asbestos exposure to employees and even customers. Asbestos was used in several car parts, including transmission components, clutches, brake pads, spark plugs, and electrical systems gaskets.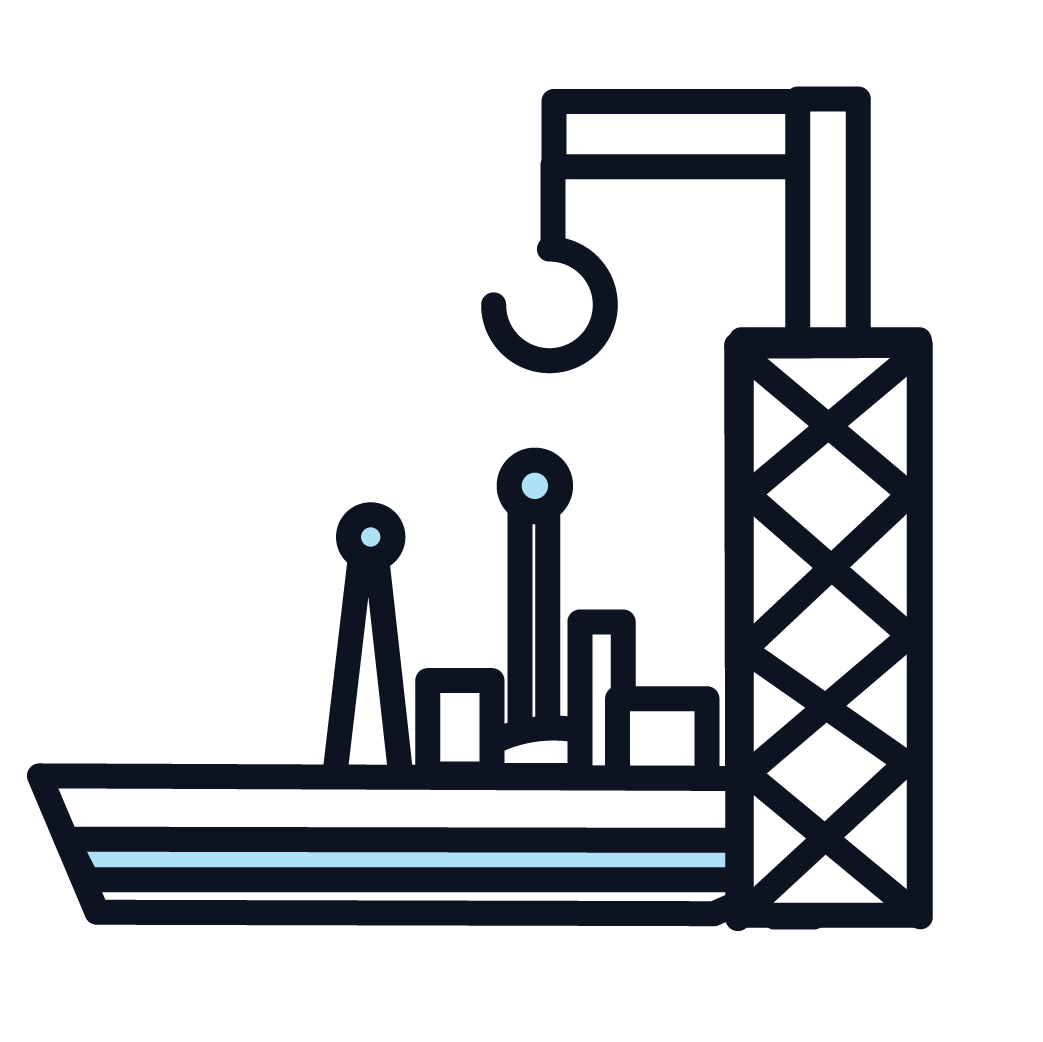 Steel
Asbestos was used in steel mills and metalworking shops throughout Michigan. The production of steel involves high-level heat to melt, mold, and temper steel. Workers used naturally heat-resistant fiber in their protective, heat-resistant gear. Asbestos was also used in some machinery used to produce steel.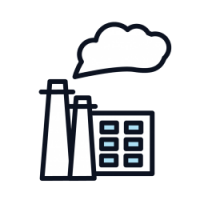 Power Plants
Power generating facilities like Detroit Edison, Northern Michigan Electric Cooperative, and Central Michigan Light and Power Company are known for their asbestos exposure to employees. Often, prolonged exposure to contaminants requires some form of lung or other organ treatment. Additionally, nuclear Plants like Cook Nuclear, Big Rock Point, and Bridgeman Nuclear Plant have all functioned with asbestos in parts of their operation.
Have you worked somewhere with high asbestos risk? Call us for a case evaluation to assess your chances for exposure.
833-997-1947
Shipyards in Michigan
Michigan is bordered by four Great Lakes: Lake Michigan, Lake Superior, Lake Huron, and Lake Ontario. With so much access to deep water, shipyards became popular along the state's coastlines. Simultaneously, asbestos was built into vessels as insulation and fire-proofing. Many employees built the toxin into ships without much protection to their mouths, noses, or lungs.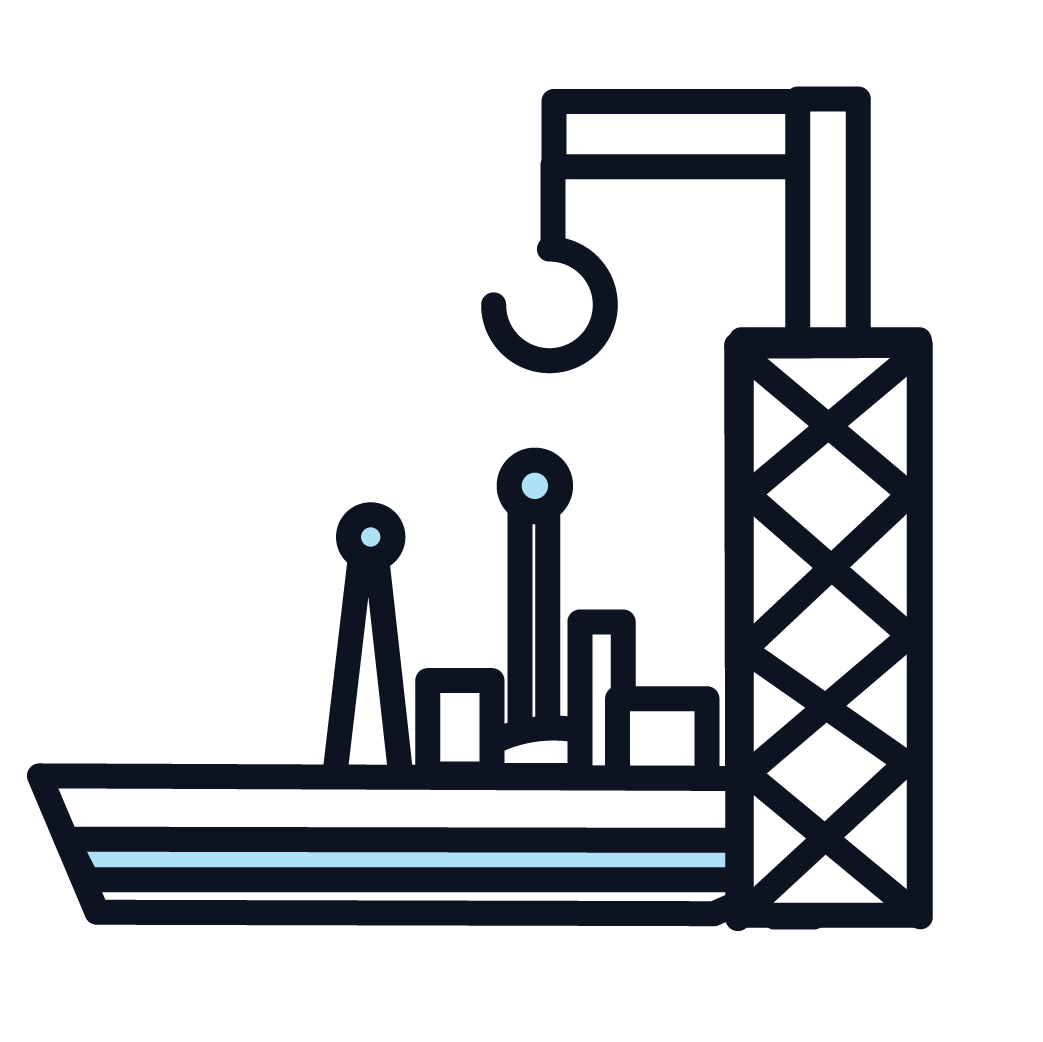 Defoe Shipyard
Defoe Boat and Motor Works company was founded in 1905 under the name Defoe Shipbuilding Company. The Bay City company manufactured wooden fishing boats, U.S. Navy cruisers, and other gasoline engines. After World War II, the company continued to build ships for the Navy but also built commercial bulk freighters which operated on the Great Lakes. Asbestos was used in the manufacturing process as insulation on ships, exposing many employees. The shipyard closed in the 1970s after a contract with the Navy ended.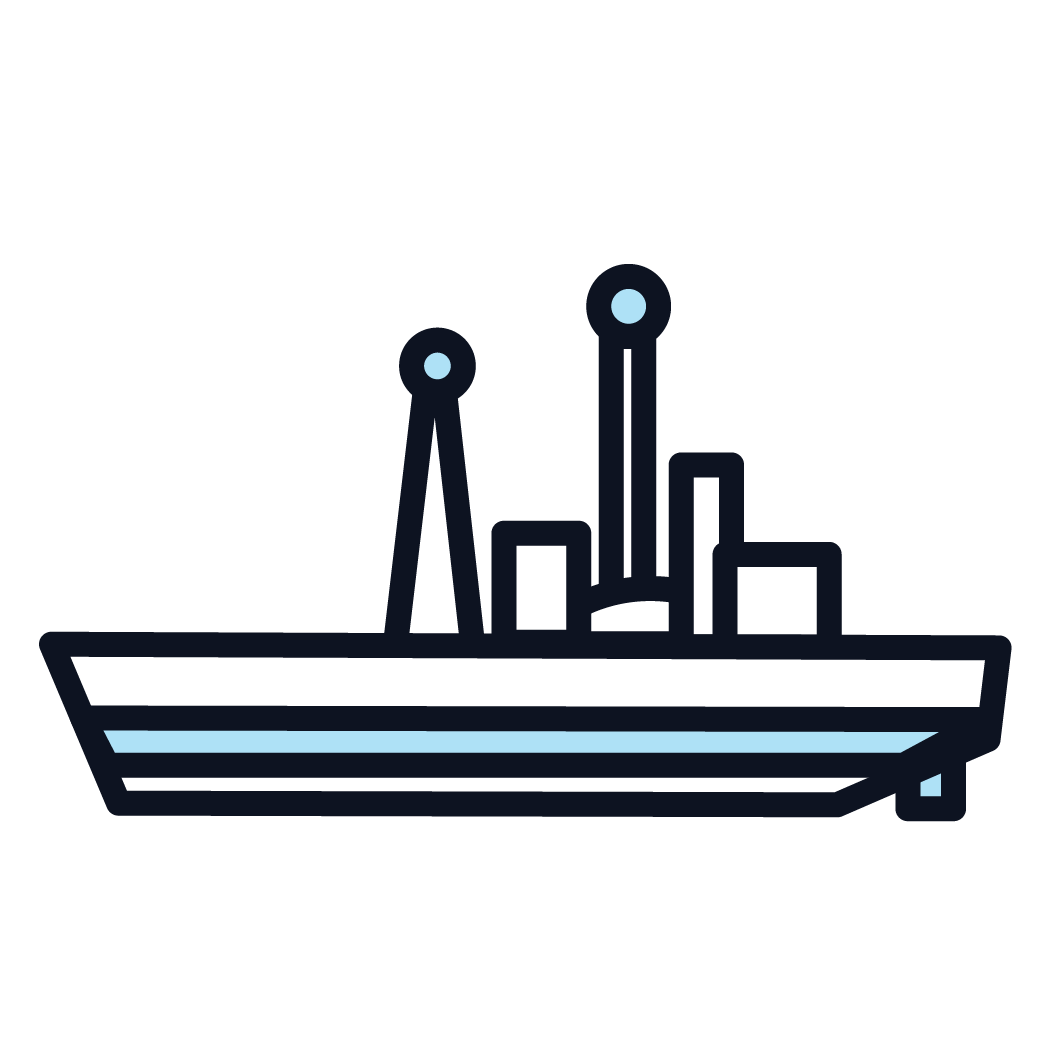 Jesiek Brothers Shipyard
Jesiek Brothers Shipyard was formed in 1901 by three brothers in Grand Rapids. The shipyard produced large boats, tug boats, and submarine chasers during World War II. After the war, Jesiek Brothers Shipyard became one of the largest shipyards on Lake Michigan, building recreational boats, ferries, yachts, and other ships. The company eventually sold and became known as Eldean Shipyard. Throughout its long history, dangerous amounts of asbestos were built into most of the ships.
Known Toxic Exposure in Cities
Numerous job sites throughout the state possibly exposed asbestos to thousands of employees. Michigan cities with significant exposure-related problems in the past include:
Ann Arbor
Dearborn
Detroit
Flint
Grand Rapids
Jackson
Kalamazoo
Lansing
Pontiac
Saginaw
Trenton
Warren
Wyandotte
General Motors
General Motors (GM) is headquartered in Detroit and is responsible for designing, manufacturing, marketing, and distributing vehicles and vehicle parts. The company was founded by William C.Durant in 1908 as a holding company. Now, GM is the largest American automobile manufacturer and ranks tenth on the Fortune 500 ranking of the largest American corporations by total revenue.
Commonly, auto industry workers were exposed to several asbestos-contaminated products used in the manufacturing of vehicles. In many plants, assembly line workers risked the highest amount of exposure. Many workers in the industry needed treatment for occupational illnesses decades after employment.
Asbestos has been found at facilities operated by:
Buick
Cadillac
Chevrolet
Chrysler
Ford
General Motors
Oldsmobile
Plymouth
Pontiac
Michigan Residents Exposed To Asbestos
If you are a Michigan resident who was exposed to asbestos, talk to your doctor about your exposure history and potential treatment options. If you've been diagnosed with mesothelioma, you may be eligible for compensation. Fill out a free case evaluation form to receive legal help from an experienced mesothelioma lawyer.