Mesothelioma Researchers: Immunotherapy Drug Ofev Doesn't Work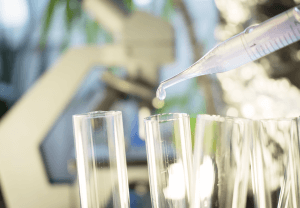 The results of a recent Phase 3 clinical trial have led to a disappointing setback for the mesothelioma community: a highly-touted immunotherapy drug has failed to stop the progression of the disease.
Researchers involved in the LUME-Meso study, which combined Ofev (nintedanib) with first-line chemotherapy drugs, say the treatment doesn't slow disease progression in pleural mesothelioma patients. Ofev didn't perform any better than the placebo.
Their findings were published in the July issue of Lancet Respiratory Medicine.
Phase 3 Clinical Trial Combines Immunotherapy and Chemotherapy
LUME-Meso was a double-blind, randomized, placebo-controlled trial conducted at cancer centers and hospitals in 27 countries. The study included 458 patients with unresectable, or inoperable, pleural mesothelioma and focused specifically on those diagnosed with the epithelioid cell type, the most common cell type among mesothelioma patients.
Subjects were divided into two treatment arms. All patients received pemetrexed and cisplatin, the first-line combination of chemotherapy drugs commonly used to treat mesothelioma. Researchers then administered Ofev to one group while the second group received a placebo.
The results were disappointing. Ofev prevented the progression of mesothelioma for 6.8 months, compared to seven months with the placebo.
Overall, survival rates between the two groups were also similar. Patients in the Ofev group lived an average of 14.4 months. The placebo group survived an average of 16.1 months.
"Despite promising data from the phase II part of the LUME-Meso study, the primary endpoint (progression-free survival) was not met in the phase III part," lead investigator Giorgio V. Scagliotti, MD, Ph.D., of the University of Turin, San Luigi Hospital in Italy wrote in his final analysis.
"New treatment options are still needed in patients with malignant pleural mesothelioma."
Earlier Studies Showed Chemotherapy and Ofev Combination Worked
Ofev is part of a class of drugs known as anti-angiogenic or 'anti-cancer' agents. It blocks specific proteins responsible for creating blood vessels, which feed nutrients and oxygen to cancer cells.
Researchers hoped combining first-line chemotherapy drugs with Ofev would help block specific proteins and prevent or slow the growth of mesothelioma tumors in patients.
The drug showed promise in a recent Phase 2 study. Ofev appeared to prevent cancer growth in patients for 9.4 months, compared to 4.7 months in patients who received chemotherapy alone.
Overall, patients survived an average of 18.3 months, as compared to just 14.2 months.
Next Steps For Ofev and Similar Immunotherapy Drugs
The results of this study and others have raised questions about the effectiveness of Ofev and similar anti-angiogenic drugs in treating patients with pleural mesothelioma.
Dr. Michele Maio, at the University Hospital of Siena in Italy, wrote an editorial that accompanied the study results.
"This latest failure of an anti-angiogenetic drug in patients with mesothelioma fosters consistent doubts and skepticism and raises questions of whether we should drop this approach after so many failures," Dr. Maio said.
Last updated on May 5th, 2023 at 09:14 pm