Medicare Covered Immunotherapy for Specific Cancers. Could Mesothelioma be Next?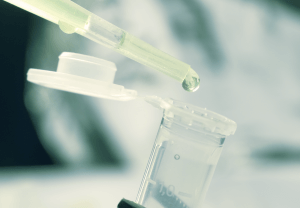 Making Immunotherapy Mainstream
An immunotherapy procedure showing promise in treating certain cancers, namely mesothelioma, may soon be covered under Medicare. In August, the Centers for Medicare & Medicaid Services (CMS) approved the use of Chimeric Antigen Receptor (CAR T-cell) therapy in patients with two specific cancers: non-Hodgkin lymphoma and B-cell precursor acute lymphoblastic leukemia. 
CAR T-cell therapy is designed to turn a patient's immune system into a cancer-fighting machine. Doctors take a sample of T-cells, a specific type of white blood cell, genetically engineer it in a laboratory and inject the sample back into the patient. Once inside, the reprogrammed T-cells attack proteins on diseased cells, shrinking tumors and preventing the cancer from spreading. 
CAR T-cell is the first gene therapy to receive a stamp of approval from the Federal Drug Administration (FDA). Medicare recipients are eligible to receive this treatment only in FDA-approved hospitals and medical facilities with medical staff trained to handle the unique side effects that may occur with immunotherapy treatments. Specific off-label treatments are also covered if CMS has previously approved them for medical use.
This announcement is a big step forward for patients who have tried and failed standard cancer treatments and wish to use immunotherapy as a last resort. Gene therapy carries a high price tag, with just one course of treatment costing between $375,000 and $475,000. 
According to representatives at CMS, this coverage decision "provides consistent and predictable treatment" access to patients across the country. 
Keeping a Close Watch
CAR T-cell therapy is a relatively new treatment option, and CMS plans to track all side effects and responses. Initially, Medicare only planned to cover gene therapy if participating hospitals collected and reported patient data for years. 
The process is referred to as "evidence development," and the healthcare industry pushed back, calling the data collection "burdensome" in terms of cost and time. 
After some consideration, CMS eliminated that requirement and is now asking drug manufacturers to foot the bill. Pharmaceutical companies will lead observational studies with patients who undergo CAR T-cell therapy, then report the information to a National Cancer Institute (NCI) supported registry known as the Cellular Immunotherapy Data Resource.  
The NCI began gathering information three years ago and has now collected details on the demographics, tumor biology, treatment course, product manufacturing details, and the adverse reactions of 1400 patients undergoing CAR T-cell therapy. 
Gene Therapy: A Promising Treatment for Mesothelioma Patients
CAR T-cell therapy has been successful in patients diagnosed with malignant pleural mesothelioma. In March, researchers at Memorial Sloan Kettering (MSK) Memorial Hospital released the results of a four-year Phase 1 clinical trial involving 19 mesothelioma patients. During this study, T-cells programmed to attack mesothelin, a surface protein found on cancer cells, were injected into each patient's chest cavity. 
A smaller group of patients received a drug to block an additional cell-surface protein, known as PD-1. Doctors tracked the level of CAR T-cells in the blood, along with blood tumor markers and imaging scans to measure tumor growth. 
The study results were positive for mesothelioma patients: specific combinations of CAR T-cell therapy reduced tumor size, without causing any toxic side effects in subjects. 
The FDA has not yet approved the use of CAR T-cell therapy for mesothelioma, but medical researchers remain hopeful. 
"We've recently seen dramatic progress in the development of CAR T-cell therapies and other treatments that harness patients' immune cells to treat their cancers, and we continue to learn more in clinical studies," said Douglas Lowy, the NCI's acting director. 
"We have an opportunity to increase our understanding of how different cancers respond to these treatments through the collection of this data, ultimately allowing us to better understand who will benefit from these therapies." 
Last updated on August 21st, 2023 at 09:13 pm