Tecentriq (Atezolizumab)
Tecentriq is a type of immunotherapy that blocks certain proteins and enables your immune system to better locate and fight cancerous cells. 
Get Free Mesothelioma Guide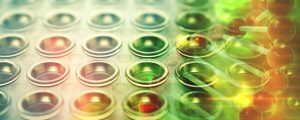 Is Tecentriq (Atezolizumab) Immunotherapy?
A type of immunotherapy treatment, Tecentriq is a medication used to treat certain cancers, including mesothelioma. Also known as atezolizumab, this medication can be taken alone or in conjunction with other treatments and drugs. Immunotherapy treatment focuses on targeting specific elements instead of chemotherapy or radiation, which kills both cancerous and healthy cells simultaneously. Immunotherapies can stimulate your immune system to fight off cancer cells more efficiently, enabling white blood cells in your immune system to better target and fight harmful cells that aren't supposed to be there.
How this Immunotherapy Treatment Works
The way this drug helps fight cancer is by blocking the PD-L1 protein in cancer cells. This helps because T cells are white blood cells that attack cells lacking in PD-L1. Once blocked, the immune system can better recognize and fight tumors. This medication is generally used in conjunction with other treatments like chemotherapy, radiation, or surgery.
Mesothelioma and Tecentriq
Since Tecentriq works to block PD-L1 receptors from cancerous cells, it's been applied to mesothelioma patients, specifically pleural mesothelioma, cancer that affects the lining of the lungs. Since this medication has a reasonable success rate in patients with lung cancer, it was thought that the drug would assist with mesothelioma as well.
Overwhelmed by your mesothelioma diagnosis or treatment? Download our free guide to learn more about the disease.
Download Guide
What are the Side Effects of Tecentriq
All medications come with some risk for side effects. A specialist will be able to give you specifics. The most common side effects in patients who have been given Tecentriq include:
Alopecia (Hair loss)
Constipation
Diarrhea
Lack of appetite
Fatigue
Nausea
More rare and adverse reactions can include:
Colitis
Hepatitis
Hyperthyroidism
Hypothyroidism
Pneumonitis
Rash
Tecentriq is not advised for pregnant women or women who are breastfeeding. More rarely, there have been adverse reactions regarding fertility in women of that age group. Also make sure to tell your doctor if you take any other medications, vitamins, or herbal supplements.
If you experience any side effects, give your medical center a call immediately. They may be able to prescribe you something that can help take the edge off. Make sure you also follow your doctor's dose recommendations for the best outcome.
Clinical Trials with Tecentriq
Researchers tested out this medication in clinical trials before it gained popularity with medical professionals for fighting mesothelioma. Clinical trials are research studies involving people that allow them to test out new drugs. Some clinical trials are free, some pay patients to participate, and others charge.
The National Cancer Institute has a comprehensive list of clinical trials offered around the US for all kinds of emerging medications. Be careful where you're researching and selecting your clinical trials though, as some have been scams. The National Cancer Institute is a reliable and legitimate source for trials that patients can access. They even have a current clinical trial using Tecentriq (atezolizumab) in patients with Stages 1, 2, and 3 of malignant pleural mesothelioma that is being held in 176 locations. Clinical trials can be helpful because they offer alternative treatment options to patients. Always consult with a doctor first, however, to see if a clinical trial is right for you.
Talk to Your Doctor
Once diagnosed with mesothelioma, your doctor will develop a treatment plan for you. This plan differs with each patient and is based on the overall health, mesothelioma stage, and site. If immunotherapy and Tecentriq seem like treatment options you want to consider, mention it to your doctor, they'll be able to tell you if its the right fit.