Studies on Women and Mesothelioma Reveal Gender Differences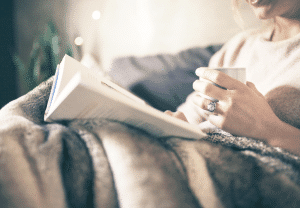 A pair of female-based studies have put women in the spotlight of mesothelioma research. Recent studies reveal gender differences, including women tending to develop mesothelioma symptoms younger than men, often resulting from secondary exposure or women-targeted products.
Mesothelioma is more commonly diagnosed among men (men make up 80 percent of cases) because occupations involving asbestos were traditionally held by them. Women, however, are not immune to the disease and may even have an elevated risk for other cancers from asbestos exposure.
Malignant Diffuse Mesothelioma in Women
A study published in the American Journal of Surgical Pathology in December 2019 reviewed 354 cases of malignant mesothelioma in women from a database of 2,858 confirmed mesothelioma cases.
The study occurred at the Duke University Medical Center in Durham, North Carolina, and included 275 women diagnosed with pleural mesothelioma, the most common form of the disease, and 79 diagnosed with peritoneal mesothelioma.
The mean age of the women at the time of diagnosis was 60, which is statistically lower than the average age of diagnosis for all mesothelioma patients – 65 to 72 years old. Researchers found female study participants with peritoneal mesothelioma were diagnosed even younger – nearly ten years earlier than female participants diagnosed with pleural mesothelioma.
According to the study, a majority of participants were exposed to asbestos through secondary exposure, which occurs when a spouse, family member, or friend who works directly with the toxin brings it into the home. At the height of asbestos use during the mid-to-late 1900s, traditional roles among women often involved coming into contact with contaminated clothing or shoes.
Geographic Co-Occurrence of Mesothelioma and Ovarian Cancer Incidence
A combination of health agencies released results in January from a study examining incidences of mesothelioma by state and the co-occurrence of mesothelioma and ovarian cancer. The researchers hypothesized states with high mesothelioma incidence could also have high ovarian cancer incidence.
The study used geographic data from the Centers for Disease Control and Prevention National Program for Cancer Registries, along with information from the National Cancer Institute Surveillance, Epidemiology, and End Results Program to examine the co-occurrence of mesothelioma and ovarian cancer incidence rates by U.S. state for 2003-2015.
Results indicate ovarian cancer incidence tended to be higher in states with higher mesothelioma incidence. In states with higher mesothelioma occurrences, the average rate of ovarian cancer was 10 percent higher.
Researchers examined state cancer registries that show ovarian cancer incidence was positively correlated with mesothelioma incidence. While more research needs to be done, early discussions stipulate that female-targeted products like baby powder or talc-containing beauty products may cause either mesothelioma or ovarian cancer due to trace amounts of asbestos.
Future Research Will Consider Alternative Forms of Exposure
While men get diagnosed with mesothelioma more frequently, researchers propose women will continue to be diagnosed for years to come. Future research on female mesothelioma patients will ideally focus on women-targeted, asbestos-contaminated products.
While male and female bodies may react differently to asbestos exposure, treatment options are similar among both sexes. Some studies even suggest mesothelioma survival is far better in women than men with similar variables like age, stage, and treatment.
To learn more about mesothelioma, download our free mesothelioma guide.
Last updated on April 4th, 2023 at 04:31 pm