Mesothelioma Victim Wants Retrial After J&J Tests Positive For Asbestos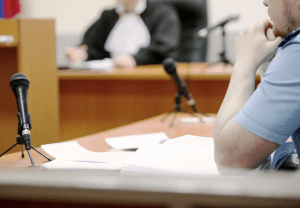 A California man is urging a state judge to grant him a new trial after the U.S. Food and Drug Administration (FDA) recently found trace amounts of asbestos in a Johnson & Johnson (J&J) baby powder bottle.
California Man Certain J&J Caused Mesothelioma Diagnosis
George Crudge believes the recent announcement from the FDA may warrant a new trial, and has asked Los Angeles Superior Court Judge Michele Flurere to give him another chance to prove that J&J baby powder caused his pleural mesothelioma.
Crudge claims the talc used to make the company's baby powder contained asbestos, which he believes he inhaled or ingested. Once someone inhales or ingests airborne asbestos, those fibers become lodged in the lining of the lungs, abdomen, or thoracic cavity, and can't be removed.
Court documents reveal Crudge used J&J baby powder for more than 30 years. The 64-year-old also cited the use of Clubman brand talc powder after haircuts, and previous auto shop work were other forms of his exposure to asbestos.
After nearly three weeks of trials, the jury rejected Crudge's claim that J&J is responsible for his terminal cancer. The company was the only defendant at the time of the trial.
J&J presented a strong defense in the Crudge trial, claiming that the plaintiff's litigation experts were the only scientists to find asbestos in the company's talc, and that previous tests by the FDA repeatedly deemed it safe.
Observers believe Crudge's service on military ships may be the cause of his diagnosis. However, new findings from the FDA may weaken J&J's defense.
Johnson & Johnson Tested Positive For Asbestos
J&J voluntarily recalled a shipment of baby powder in October. One lot, a total of 33,000 bottles, was pulled from the shelves after trace levels of asbestos were found in one of its bottles.
The recalled lot was produced and shipped in the U.S. in 2018, in which the contaminated bottle tested by the FDA contained around 0.00002 percent chrysotile asbestos.
There are over 15,000 pending trials against Johnson & Johnson, claiming that the company exposed victims of mesothelioma and ovarian cancer to asbestos through their baby powder.
Johnson & Johnson Responds
In response to the FDA's findings, Johnson & Johnson ordered its own third-party testing. The laboratories conducted 15 tests of the same bottle of baby powder tested by the FDA, in which no asbestos was detected.
In a statement released on October 29, J&J maintains it "stands by the safety of its products." The company claimed Crudge's disease was in fact caused by his exposure aboard military ships and other construction jobs.
The case is George Crudge et al. v. Amcord Inc. et al., case number BC685901, in the Superior Court of the State of California for the County of Los Angeles.