New Mesothelioma Treatment Pemfexy™ Get Final Approval by FDA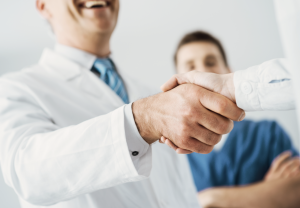 The U.S. Food and Drug Administration (FDA) gave its final approval for the chemotherapy drug Pemfexy (pemetrexed) after years of legal battles. The drug, patented by the New Jersey-based company Eagle Pharmaceuticals, will treat malignant mesothelioma and locally advanced or metastatic nonsquamous non-small cell lung cancer (NSCLC).
The injection drug will be an alternative chemotherapy treatment to standard pemetrexed (Alimta), manufactured by Eli Lilly and Company.
Pleural mesothelioma patients whose disease is unresectable or not eligible for curative surgery can now get the drug in combination with the chemotherapy drug cisplatin.
Previous studies of pemetrexed combined with cisplatin have shown high response rates among malignant pleural mesothelioma patients.
"We are pleased to receive final approval from FDA and look forward to making Pemfexy available to the patients who can benefit," Eagle Pharmaceuticals chief executive officer Scott Tarriff stated in a press release.
Pemfexy will not be available for use on mesothelioma patients until February 2022.
Patent Protections Delay U.S. Market
The FDA granted tentative approval of Pemfexy in 2017, but existing patent protections delayed its final approval until a recent settlement agreement with Eli Lilly and Company on December 13, 2019.
After years of negotiation, Eagle Pharmaceuticals and Eli Lilly and Company agreed to allow Eagle Pharmaceuticals exclusive rights to commercialize the drug for four months, beginning in two years.
"This agreement provides for a release of all claims by the parties and allows for an initial entry of Pemfexy into the market, equivalent to approximately a three-week supply of current Alimta utilization, on February 1, 2022, and a subsequent uncapped entry on April 1, 2022," Eagle Pharmaceuticals stated in the press release.
Since the company's founding in 2007, Eagle pharmaceutical has focused on developing and commercializing injectable products that enhance or improve existing commercially successful injectable products.
Pemetrexed for Mesothelioma Treatment
Chemotherapy relies on a combination of drugs to kill cancer cells and prevent them from multiplying and spreading throughout the body. Standard mesothelioma treatment typically involves a multimodal treatment plan consisting of curative surgery, chemotherapy, or radiation. Patients in later stages, however, typically aren't eligible for curative surgery.
Pemetrexed is designed to eliminate cancer cells by blocking DNA replication and cell division. It works by blocking a vitamin involved in cell division called folate. The action of blocking cell division causes the cancer cells to die, stopping the cancer's growth. Combining Pemfexy with cisplatin may give patients in later stages the opportunity to live months longer.
Pemetrexed has performed well in previous clinical trials. A 2004 study found the median survival of patients who received the combination of pemetrexed and cisplatin was 12.1 months compared to 9.3 months in cisplatin-only patients.
Potential side effects of Pemfexy include fatigue, nausea, and loss of appetite. When administered with cisplatin, side effects may include vomiting, low white blood cell count, anemia, sore throat, inflammation of the mouth and lips, constipation, and low platelets.
To learn more about mesothelioma treatment, visit our treatment page, or download our free mesothelioma guide.