Nurse's Appreciation Week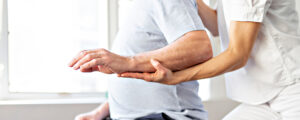 We thank the oncology nurses who care for our loved ones throughout cancer diagnoses and treatment to celebrate National Nurses Week 2021.
National Nurses Week: Thanking Cancer Care Specialists
Oncology nurses are unique in their field. Each is equipped with intimate knowledge of cancer's effect on the body. Yet, through cancer panels and poor prognoses, oncology nurses remain dedicated to the wellbeing of the whole patient. Often, they are the first and last face a patient sees when they visit the doctorand or attend treatment. But that doesn't mean they're unaffected by the physical and mental rigors of what many have described as a "calling."
Intense workloads, staffing shortages, and the emergence of a new global health threat have taken their toll on those in nursing this past year. Studies of cancer care specialists show significant rates of depression and loneliness that can lead to distress. Over time, a nurse may no longer feel fulfilled by interacting with or caring for patients.
It's time to recognize the fundamental hard work that those in the nursing field put in daily. Long shifts, aching joints, and painful moments with patients don't keep the oncology nurses below from loving what they do.
Quotes from Oncology Nurses Who Love Their Job
"When queried if I find oncology nursing depressing, I reply back a quick 'No.' My path to a 32-year career as an oncology nurse started as a youngster when God deep-rooted it into my soul. Oncology nursing chose me." – Donna Clark, RN, BSN, OCN, of Alabama
"Realising the full potential of nurses to do what they do best needs to start with describing the wide range of contributions to care they are already making." – Kate Griffin for Cancerworld magazine
"I always thought that I would never want to be a 'cancer' nurse because 'everyone' dies. Well, no matter what area of nursing you are in, everyone does eventually die… I celebrate with them when they graduate from their chemotherapy regimens, and I am empathetic when they have a [recurrence]. It is a privilege to be a part of their lives during one of the most difficult times." – Beverly Trayer, RN, OCN, of North Carolina
"For years, I offered a brief detailed response of the strides we're making in the field. Now I just say, 'It's what I was born to do. It's where I belong.'" – Michele Daddario, BSN, OCN, RN, of New Jersey
"With all of the advances in cancer treatments, we now have years—not months—to inspire hope, provide help, and bond with patients in our clinics." – Kristin NiCastro, RN, BSN, OCN
"Yes, sometimes there are tears—sometimes happy tears and sometimes sad tears…but the reality that I could make a difference during some of the most crucial moments in a patient's life is humbling and an absolute honor." – Kim Coy, RN, OCN, of Indiana
"I struggled with guilt that my patients were so ill, and yet here I was, lucky enough to draw the 'healthy' straw. Over time, I've realized that guilt does not help my patients, and just disables me from being able to work effectively. I've learned instead to become deeply grateful for what I have, and for the constant reminders that my patients provide to live every day to the [fullest] (as corny as that sounds)!" – Kate Wakelin, BS, RN, from Australia
"Those exiting this world deserve just as much love, support, and caring hands as those entering and remaining in it." – Jenny Roberts, CNA
5 Ways to Thank a Nurse
Don't let National Nurses Week pass you by this year without thanking a nurse! Keep reading if you need a few ideas for celebrating nurses in your life.
Saying "Thank You" may seem like a simple thing, but it can go a long way! Nurses give their all to their career and their patients. Hearing "thank you" for the million things they do that may go unnoticed is rewarding for healthcare professionals. You can also show your appreciation with a "thank you" note or gift card to their favorite coffee spot.
Now more than ever, nurses are busy. The effects of the COVID-19 pandemic have sent many hospitals into overdrive trying to keep everyone healthy and safe. Likewise, it's a stressful time for nurses, and a nurse you know may be in need of a helping hand.
Offer to help by running an errand or taking over their yardwork for a day. Your assistance definitely won't go unnoticed or unappreciated!
Oftentimes, the fastest way to a healthcare worker's heart is through their stomach. And, as we've mentioned before, nurses are busy people. Most don't have time during a shift to grab a real meal and may end up pondering snacks in front of the hospital vending machine.
Show your love for nurses by ordering food for delivery – bagels, cookies, sandwiches, anything! Every meal a nurse doesn't have to worry about is time they spend caring for our loved ones.
Arrange a Drive-by Parade
Organize an event to let nurses know how much their work means to your city. Drive-by parades are social-distancing friendly events and can be a fun way to get the community together. You can show appreciation for local healthcare workers by combining classic parade decorations with health care themes.
Donate to Nursing Organizations
You can always thank nurses by investing in the future of the career field. Buying merchandise from the National Student Nurses' Association helps fund the organization and provides opportunities for student nurses. Donating to the American Nurses Association funds innovation for the future of nursing.