Top 3 Ways To Celebrate National Doctors' Day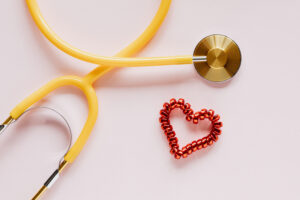 When is National Doctors' Day?
Doctors put their lives on hold to assist their patients by diagnosing and treating illnesses and diseases daily. Specifically, the past two years have directly impacted doctors, nurses, and all healthcare workers worldwide with the global impact of Covid-19. Many go unrecognized for their pivotal role in healthcare and continue to serve their community. Because of this, a woman dedicated a day to celebrate and acknowledging doctors. The official National Doctors' Day is March 30th, 2023.
History of National Doctors' Day – Praising Mesothelioma Specialists
On March 30th, 1933, Eudora Brown Almond (wife of Dr.Charles B. Almond) initiated the first International Doctors' Day. The date March 30th is significant because, on that day in 1842, Dr. Crawford W. Long administered anesthesia for the first time. Individuals celebrated the first National Doctors' Day by sending greeting cards to doctors and their wives, placing flowers on the gravestones of physicians who had passed away, and preparing formal meals for their families.
Officially declaring National Doctors' Day in the United States took nearly 60 years. The idea began with the Georgia State Medical Alliance in 1933, and two years later, the Women's Alliance of the Southern Medical Association discussed the national day. By 1958, the U.S. House of Representatives adopted the idea and passed it to the senate. In 1990, President George Bush officially passed public law, making March 30th National Doctors' Day.
Who Celebrates National Doctors' Day?
Clinics, hospitals, and households throughout the U.S. celebrate National Doctors' Day. Many health facilities provide a special lunch break meal to doctors or have patients write a few thank you notes to celebrate Doctors' Day. The special thank you messages are most likely paired with a red carnation, the official flower of National Doctors' Day. The red carnation, with its spicy aroma and vibrant color, symbolizes charity, courage, sacrifice, bravery, and love, all presented by doctors worldwide.
How to Observe #NationalDoctorsDay
Doctors work hard every day to keep their community healthy, so celebrating National Doctors' Day is the least we can do to show appreciation for the selfless physicians in our lives. Some may forget to recognize those who help their community without asking for praise. Therefore, the United States celebrates National Doctors' Day on March 30th every year with gifts, messages, and hashtags. It's always important, especially now that we show our gratitude to our nations doctors.
1) Doctors' Day Gift Ideas for 2023
Are you looking to show extra appreciation for your doctor this Doctors' Day? A great way to say thank you is by crafting thank you letters and sending them to your local clinic or hospital for the staff to receive. Sometimes, patients may forget to thank their doctor or never get the chance. But these small gestures remind doctors of the impact they have on the lives of the community.
Another great Doctors' Day gift is the red carnation. With its significance in the history of National Doctors' Day, it is the perfect flower to purchase and share with doctors in your life. Red carnations are an inexpensive gift at less than a dollar per stem and can help brighten a doctor's day. Again, dropping off a bouquet of carnations for staff to pass out in an office is a simple yet thoughtful way to thank the top doctors in your community.
2) Raising Awareness for Doctors' Mental Health
Many times, doctors feel as though they cannot speak up about the trials they face in their jobs. Sometimes these emotional experiences directly impact their mental health and create consistent depression or anxiety. Doctors tend to avoid discussing mental health tribulations for fear of losing their job because of them. It is important that individuals raise awareness for doctors' mental health by openly discussing the issue and remaining alert and aware of the signs of depression. Some specialists can access programs that pair them up with psychologists who provide confidential care. Until these programs are available everywhere, the public must continue raising awareness of doctors' mental health. Join us over on Facebook as we continue to raise awareness for Doctors everywhere.
3) Celebrating Doctors' Day Around the World
The specific date of March 30th is only celebrated throughout the United States. There may not be one true International Doctors' Day, but countries worldwide celebrate days similar to Doctors' Day. Russia celebrates the Day of the Doctor on the first Monday of October, Vietnam celebrates Doctors' Day on February 27th, and India dedicates July 1st to honoring doctors and frontline workers. Other countries also dedicate dates throughout the year to major medical advances and cures, significant to their culture.
How to Choose a Mesothelioma Doctor
A mesothelioma diagnosis directly impacts your day-to-day life. Therefore, finding a mesothelioma doctor to help guide you through the diagnosis is crucial. When choosing a doctor, look for individuals with extensive experience in one specific type of mesothelioma. All doctors are qualified to aid in your treatment, but a doctor with greater knowledge of the topic will know how to approach your specific case effectively.
When searching for a mesothelioma doctor, choose an individual that is easy to talk to when asking questions about mesothelioma. Asking questions will help you and your family navigate the diagnosis, so a good doctor will know how to answer your questions.
Not sure where to start? Talk to our patient advocate team to get started today.
Last updated on May 4th, 2023 at 07:42 pm