COVID-19 Highlights Dangerous US Workplaces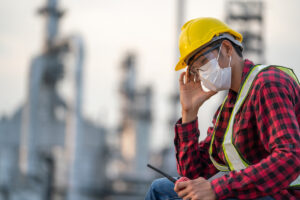 Covid Pandemic Reveals How Dangerous the Workplace Still Is
In 2020, a record number of Americans missed work because of an illness – 45% more than average since 2000. And, despite a lockdown that closed many businesses, thousands of workers got sick at work. COVID-19 outbreaks spread through agricultural plants, warehouses, hospitals, grocery stores, schools, and nursing homes. Even federal buildings were forced to close after government employees fell ill.
In an article for the New York Times, former Assistant Secretary of Labor for the Occupational Safety and Health Administration (OSHA) David Michaels highlights how U.S. workplaces are still too dangerous.
In 2019, 2.8 million workers suffered work-related injuries or illnesses. In 2020, 1.5 million people missed work each month for work-related illness, injury, and medical problems.
Yet, as new coronavirus cases fall, American workers continue to experience higher infection rates. In New Jersey, for example, over 5,400 hospital workers contracted the virus between January and April this year. In California, several meatpacking plants were fined by the state's OSHA program for failing to protect workers from covid. At one facility, over 358 employees tested positive for COVID-19, and at least eight died.
First OSHA Emergency Mandates Since 1983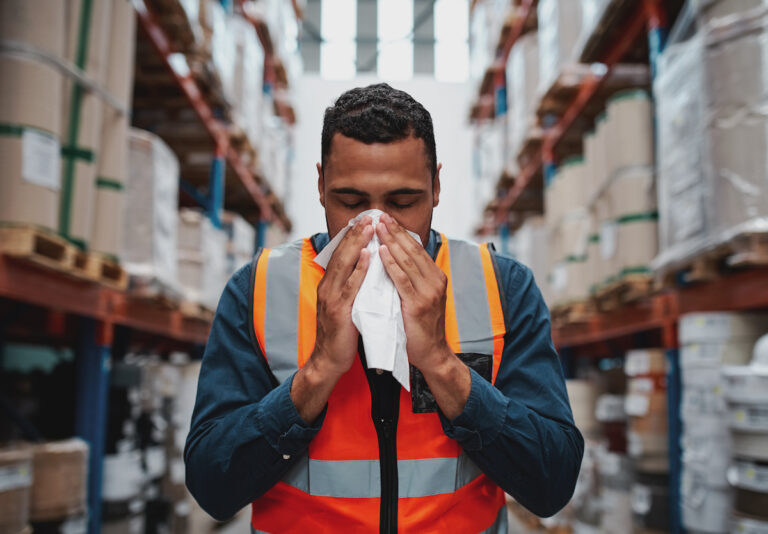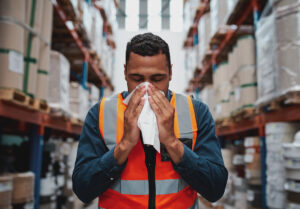 Earlier this year, the Biden administration directed the Department of Labor and OSHA to draft workplace mandates protecting employees from spreading the virus. The emergency mandates were sent to the Labor Department for review on April 26. These emergency guidelines would be the first released by OSHA since 1983.
So far, 14 states have enacted COVID-19 regulations to protect employees from dangerous workplace exposure. The new OSHA mandates will be a basis for these states' coronavirus guidelines. For states without workplace covid standards, the mandates will introduce baseline safeguards like:
Improve indoor ventilation
Masks provided for employees
Provide handwashing and sanitation stations
Required deep cleaning after COVID diagnosis
Social distancing measure
Tell workers about possible exposures and workplace outbreaks
If current OSHA inspectors were sent to every American workplace, it would take 162 years to check them all for safety.
OSHA can't inspect every office and worksite for employee safety. Moreover, only a fraction of the chemicals used in manufacturing has been evaluated for exposure safety. Of the several thousand chemicals used in production, the International Agency for Research on Cancer (IARC) has verified less than 2% for human safety. Consequently, between 45,800 and 91,700 new cases of cancer are caused by workplace exposure to carcinogens each year.
Occupational Exposure to Carcinogens
OSHA was formed about 50 years ago to improve dangerous workplaces in the U.S. In 1970, about 38 people died each day from a work-related illness or injury. However, despite a decline in job-linked deaths, rates have plateaued for years. Among certain occupations (such as mining and construction), rates of work-related health problems remain high.
With the onset of the COVID-19 pandemic, employees faced new types of exposure risks at work. For instance, illegal amounts of benzene (a chemical linked to blood cancers) have been found in hand sanitizers and cleaning products.
Those who develop a health problem from work-related toxic exposure may be entitled to workers' compensation or another type of legal compensation.