Congress Approved Study to Start National Mesothelioma Patient Registry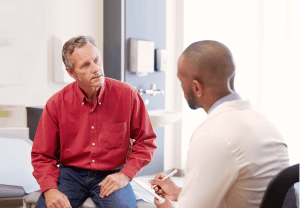 Mesothelioma Patient Registry to Help Track Illness
The medical community may soon have a new resource to help in the fight against mesothelioma: a national patient registry.
This year, Congress has approved the allocation of $1.2 million to the Centers for Disease Control and Prevention (CDC) to fund mesothelioma research. The majority of that money will continue to finance the National Mesothelioma Virtual Bank, an organization that has accepted voluntary tumor tissue and blood samples from mesothelioma patients since 2006. The specimens housed at the NMVB are available to doctors and researchers for further disease study.
The remaining funds — $100,000 — will be used to study the viability of establishing a mesothelioma patient registry.
This is exciting news for the Mesothelioma Applied Research Foundation, a non-profit organization that funds mesothelioma education and patient support. According to communications director Maja Belamaric, the Meso Foundation started lobbying for a patient registry back in 2015.
"When it comes to mesothelioma, there is such disjointed treatment," Belamaric said.
She believes creating an official registry could help unite a fractured community.
"Experts are located all over the country and function as their own entities," said Belamaric. "They see patients, treat them, and keep that data to themselves. If we could bring all that data together for the patients, maybe we could actually do something."
Each year in the United States, approximately 3,300 people are diagnosed with mesothelioma, a cancer of the mesothelium (the protective sheath that covers the body's internal organs). The disease usually begins in the chest or abdominal cavities and accounts for less than one percent of cancer diagnoses.
And that's the issue: because mesothelioma is so rare, it's often difficult to find the latest information about emerging treatments, clinical trials, and new research. A national registry would keep tabs on this type of medical information — making it more accessible to specialists and the healthcare community.
How Do Registries Work?
A patient registry collects, stores, and manages data for all patients diagnosed with a particular type of cancer. It provides a detailed snapshot of an individual's medical history, current medications, and treatment outcomes.
Individual statistics like names and addresses aren't visible, but plenty of other pertinent medical information is. A cancer registry creates a centralized database within the CDC that allows medical professionals, researchers, and public health professionals to monitor disease trends, pinpoint high-risk populations, evaluate treatment programs, and design future studies.
"Let's say there's a clinical trial that is having amazing results," said Belamaric. "With an established database, we can locate the people who could benefit. It works as a two-fold process: one, it benefits the patient so they can enroll in the trial quicker, and two, we get results more quickly."
What Happens Next?
Government researchers have already started working on the study. It's a process that will last most of the year, with a final report due to the Senate Appropriations Subcommittee on Labor, Health and Human Services, Education, and Related Agencies at the end of 2019.
"CDC personnel are working to identify current sources of information about mesothelioma and gaps that could be addressed through a registry" said David Weissman, M.D., director of the Respiratory Health Division within the CDC's National Institute for Occupational Safety and Health (NIOSH).
"We will also be reaching out to interested stakeholders to learn what needs should be addressed through services provided by a registry, and potential barriers and solutions to standing up a user registry," Weissman said.
Belamaric and her team at the Mesothelioma Applied Research Foundation are also in the mix, partnering with the CDC and NIOSH to create a task force that will meet at the Meso Foundation's 2019 International Symposium on Malignant Mesothelioma, March 25–27, 2019.
"We'll have an afternoon session on Tuesday that will be open to the public," Belamaric said. "It will run concurrent with other sessions, but patients are invited to listen in."
Members of the Meso Foundation will undoubtedly be listening and taking notes. Regarding rare cancers like mesothelioma, every little bit of information helps.
"We're excited, but it's important to keep in mind this is just a feasibility study," said Belamaric. "The work isn't done. We've just begun. But this is a good first step."