Is There a Chemotherapy Drug Shortage?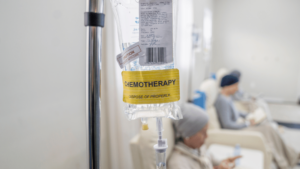 Why Is There a Shortage of Chemotherapy Drugs?
Carboplatin is a chemotherapy drug containing the metal platinum that works to stop or slow the growth of cancer cells by damaging their DNA. In addition, cisplatin, which also uses platinum, is an alkylating agent that stops the division of cancer cells and causes them to die. Chemotherapy treatment for cancer patients involves intravenous administration of these two vital drugs. Mesothelioma and lung cancer patients often expect these drugs to be part of their cancer treatment, but chemotherapy drug shortages exist.
To address these chemotherapy drug shortages, pharmaceutical companies must invest in expanding their manufacturing facilities, increasing production lines, or collaborating with contract manufacturers. However, building capacity takes time and involves multiple steps. We understand that it can be difficult for cancer patients and those living with a chemo patient to navigate the complex world of drug shortages. It's important to stay informed about which chemotherapy medications are in short supply and how they may impact your treatment plan. We're here to help you stay on top of the latest information and provide support as you navigate this challenging time.
What Cancer Drugs Are in Short Supply? – Carboplatin Shortage
The National Comprehensive Cancer Center Network surveyed 27 cancer medical centers across the nation. Of those surveyed, 93% reported they were dealing with carboplatin shortages, and 70% reported a shortage of cisplatin (Platinol), both chemotherapy drugs used to treat cancer. This chemotherapy shortage simply began with a quality issue at one manufacturing facility, causing them to shut down production. This led to a ripple effect as only five primary manufacturers produce the drugs. This shortage will affect thousands as platinum chemotherapy drugs treat more than just a few diseases. Platinum-based chemotherapy drugs are used to treat various types of cancer, with a focus on slow-growing ones like:
Bladder Cancer
Brain Cancer
Breast Cancer
Cervical Cancer
Esophageal Cancer
Head and Neck Cancer
Leukemia
Lung Cancer
Lymphoma
Mesothelioma
Ovarian Cancer
Sarcoma
Testicular Cancer
Uterine Cancer
Platinum-Based Cancer Drugs
Cisplatin, carboplatin, and oxaliplatin (Eloxatin) are among the most effective platinum-based drugs used in cancer treatment. The platinum molecule in drugs like carboplatin attaches to the DNA of cancer cells, leading to DNA damage and cellular death. Despite their effectiveness, these drugs can also cause a range of side effects, such as nausea, vomiting, and hair loss. However, with proper doctor supervision and care, these side effects can be managed, and the benefits of using these drugs outweigh the risks.
Platinum-Based Chemotherapy Drug Manufacturers
AbbVie
Amgen
Apotex
Arcus Biosciences
Aslan Pharmaceuticals
Astellas Pharma
Bayer
Bio-Bedst
Bristol-Myers Squibb
C. H. Boehringer Sohn
CanBas
Centre National de la Recherche Scientifique
City of Hope
E. Merck
Eagle Pharmaceuticals
Eisai
Eli Lilly
Esteve Pharmaceuticals
F. Hoffmann-La Roche
GSK
Intezyne
Ipsen
Johnson & Johnson
Komipharm International
LEAF Holdings Group
Mallinckrodt
Mayo Clinic
MEI Pharma
Merck & Co
Merrimack Pharmaceuticals
Myriad Genetics
NanoCarrier
Nippon Kayaku
Novartis
NuCana
Ono Pharmaceutical
Otsuka Holdings
Pfizer
Pharma Mar
Pierre Fabre Foundation
Polaris Pharmaceutical Group
Promontory Therapeutics
Qilu
Regeneron Pharmaceuticals
Sanofi
Spectrum Pharmaceuticals
Sprint Bioscience
Superlab Far East
Takeda Pharmaceutical
TesoRx Pharma
United Nations Industrial Development Organization
Vertex Pharmaceuticals
FDA's Response to Chemotherapy Drug Shortage
The Food and Drug Administration is working to promote pharmaceutical companies' production of essential drugs. However, the FDA's power is limited as it cannot mandate a manufacturer to produce a drug or report an increase in demand. Moreover, essential drugs like chemotherapy lack diversified supply chains, and even if multiple manufacturers exist, most facilities operate at full capacity, making it challenging to provide buffer stockpile supplies in case of manufacturing disruptions.
The FDA announced that it will collaborate with Qilu Pharmaceutical, a well-known Chinese drug manufacturer, to import cisplatin to address the current supply shortage. In addition, Apotex, a reputable Canadian pharmaceutical company, will be responsible for distributing the injectable medication. These partnerships are expected to ease the burden on cancer specialist providers and ensure that patients continue to receive the cancer treatment they need.
What To Do During Chemotherapy Drug Shortages
Dealing with cancer can be an incredibly emotional and challenging experience, and the news that over two dozen chemotherapy drugs are currently in active cancer drug shortage can be devastating. As a mesothelioma cancer patient, it's important to prioritize your health and ensure that you have access to the treatments you need. Talk to your doctor as soon as possible to discuss your options and make a plan that works for you. Remember, alternate therapies, such as radiation and targeted drugs, are still available that can replace chemotherapy. Stay strong – Mesothelioma Hub can help you get through the chemotherapy drug shortages and trying times.